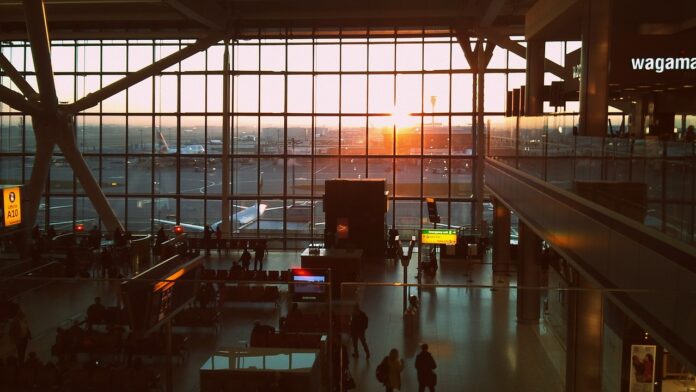 South Africa's High Commissioner to the UK, Nomatemba Tambo, has reassured concerned South Africans in the UK that the appointment system will remain in place during Lockdown, despite the SAHC's earlier pinned post on Facebook announcing the Embassy's closure for the UK's second lockdown, and that all appointment services were to be closed.
Ms Tambo told SAPeople on Thursday afternoon, 6 November 2020, that she was aware of the response to the earlier directive by Home Affairs and had spoken to them.
Ms Tambo says: "They are currently busy with a large number of people who have applied for renewed passports etc and more importantly are focusing on people who need urgently to return to South Africa, due to bereavements. (See info below on Emergency Travel Documents.)
"They are not closed," says Ms Tambo, "but, in line with UK directives do not want to see queues outside Whitehall. The appointment system is still in place and please advise your constituency, that emails will be responded to in time."
As is understandable, the priority will go to "those dealing with family losses" and "due to the lockdown, staff capacity is severely reduced", Ms Tambo cautioned.
1. Emergency Travel Document / Documents for South Africans
Also known as ETC or Emergency Travel Certificate, the SAHC says: "South African citizens who already lodged applications for Emergency Travel Documents will be contacted individually and will be provided with a collection date. The date will be allocated to either a Tuesday or Thursday. Dates will be allocated according to date of Travel, per air tickets submitted.
"Citizens who were scheduled for November 2020 appointments to lodge Emergency Travel Document applications will be provided dates to submit applications, dates will be provided according to dates of travel. Emergency cases involving bereavement will receive priority."
2. South African Passports collection in London, UK
"If you have received notification that your passport is ready for collection, please use the postal option, procedure is highlighted in the notification email," says the SAHC.
Passports/Certificates will be sent once a week, until the office re-opens.
3. Other applications to the SA High Commission in the UK
The High Commission says please continue to send your applications by post.
"Letters of retention will be processed and dispatched once a week during lockdown, until the office re-opens," says the SAHC.
4. Finding out the status of your submitted Passport application with Home Affairs
If you have already been waiting for over six months or so for your passport, you can request its status from Home Affairs call centre at hacc@dha.gov.za. Please make sure you provide your ID number with the enquiry.
5. Urgent enquiries
For urgent enquiries on Civic and Immigration issues only, send an email to:
Aphanee@dirco.gov.za
Sethosar@dirco.gov.za
KubeT@dirco.gov.za
6. The South African High Commission in the UK's New Website Address
After being down for around three months, the SAHC has launched its new website with a new domain name:
7. Other Passport Renewal and Travel to SA Info for South Africans in the UK: