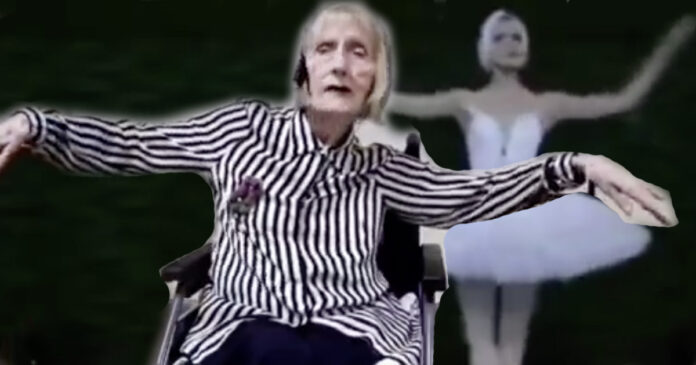 This has to be one of the week's most powerful videos, the moment a former Prima ballerina – suffering from Alzheimers – hears the music to Tschaikovsky's Swan Lake and begins to dance in her wheelchair, automatically connected to the music and to her graceful movements from decades ago.
"Grab a tissue, brace yourself for an extreme case of goosebumps and enjoy what might be the most beautiful video of the year," said RT news network.
The video features Spanish ballerina Marta C Gonzalez who danced with the New York Ballet in the 1960s.
Although the video was only released last week by Spanish charity Asociación Música para Despertar, it was filmed a while ago. Marta sadly passed away last year. The charity provides therapy for dementia patients by using important music from their lives. In this case they were playing the former prima ballerina the finale of Swan Lake, through headphones, as she sat in her wheelchair at a Valencia nursing home.
As she hears the music, she begins to gracefully dance to the choreography she mastered in 1967. Her reaction has gone viral, touching hearts around the world, including in South Africa where social media users said it shows the importance of the arts, and the importance of 'breaking the silence' for GBV sufferers too.
The Spanish charity said: "The power of music is immeasurable. May she rest in peace."
Spanish film star Antonia Banderas helped make the video go viral when he posted it on social media, saying: "53 years ago she was a New York Ballet dancer. Tchaikovsky's music managed to mock her Alzheimers. It's been a year since all this. Now on the occasion of her passing, sharing these images is a well-deserved recognition of her art and passion.
RIP Marta C. Gonzalez."
WATCH Prima Ballerina with Alzheimers Hears Swan Lake, and Begins to Dance