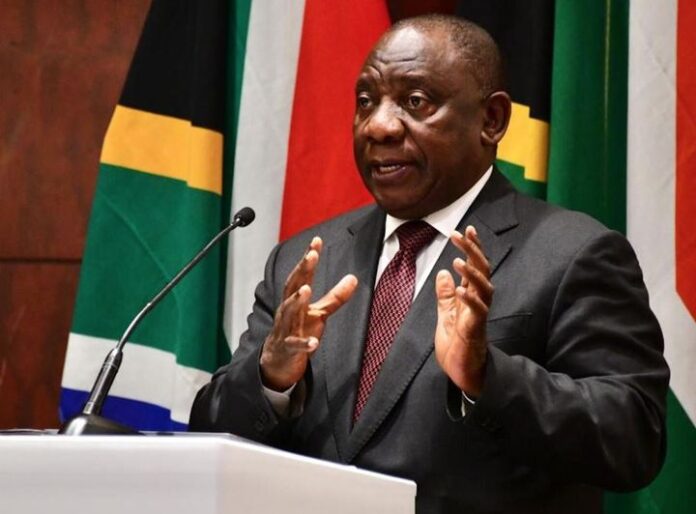 President Cyril Ramaphosa says there is no place for religious intolerance in South Africa.
Responding to an oral question in the National Assembly on Thursday, regarding rumours that extremist groups, alleged to be adherents of Islam, were on the rise in certain parts of South Africa – sentiments which have been seen to be Islamophobic, Ramaphosa said: "There is no place for religious intolerance of any sort in the democratic South Africa. Our Constitution is clear that no person may be discriminated against on the basis of, among other things, religion, conscience, belief, culture or language."
The President said even as the country grapples with a past that is riddled with divisions and conflict, South Africa is a society characterised by religious tolerance and deep respect for the great diversity of beliefs and cultures that exist in South Africa.
He said SA has established institutions and law to prevent discrimination, hate speech and intolerance, and to promote understanding, friendship and respect.
"The Commission for the Promotion and Protection of the Rights of the Cultural, Religious and Linguistic Communities, for example, is established in terms of the Constitution and has a broad mandate to promote and advance tolerance, friendship, humanity and national unity.
"The Promotion of Equality and Prevention of Unfair Discrimination Act of 2001 prohibits hate speech and provides for Equality Courts at which complaints of discrimination and allegations of hate speech are adjudicated.
"In short, South Africa has a progressive consitutional and legislative framework to address intolerance, hate speech and discrimination," he said.
The President said society itself also needs to make a conscious effort to prevent intolerance – whether this takes the form of Islamophobia or anti-Semitism, whether it is sexism or xenophobia. – SAnews.gov.za