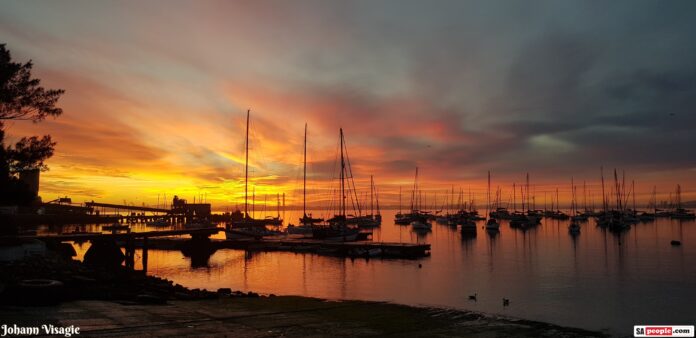 The Western Cape Government in South Africa has confirmed news that the region was hit by a "minor earth tremor" in the early hours of Tuesday morning, 17 November 2020.
According to the Council of Geoscience (CGS), the earth tremor occurred at 00h27 SAST and measured 3.4 on the Richter scale. The earthquake hit the ocean off the West Coast of Saldanha Bay with a depth of 5km, and small aftershocks were felt in various Western Cape towns and suburbs of Cape Town.
Several residents have taken to social media to report that they either felt it, or were awoken by the low rumbling sound (while others joked "my first earthquake and I slept through it! WTF.") 
There have been no reports of casualties or damages to infrastructure, and no tsunami warning was issued, according to a statement from the Wester Cape Government.
Earthquake Cape Town – No Cause for Panic
The Minister of Local Government, Environmental Affairs and Development Planning, Anton Bredell says the seismic activity is no cause for panic.
"The situation is being monitored closely and there are no imminent threats to public safety," he said.
Rock type means earth quakes felt more in Western Cape
Volcano Discovery (which reported the magnitude as 3.5) says: "Although the tremor was small enough not to cause damage, its shallow depth and vicinity to densely inhabited areas as well as the fact that earthquakes are not common here, many people felt weak shaking in up to approx. 100 km distance from the epicenter.
"As well, because the crust of the area is composed of dense, old rock, the propagation of seismic waves is facilitated and quakes can be more widely felt than in most other areas of the world."
Report injuries or damage from earthquake
Members of the public can report any potential impacts or concerns to the City of Cape Town's Public Emergency Communication Centre by dialing 021 480 7700 from a cellphone or 107 from a landline.
Bredell says the Western Cape Disaster Management Centre is in contact with the Council of Geoscience, the National Disaster Management Centre as well as all key stakeholders who are jointly monitoring the situation.
"In addition, the Western Cape Provincial Disaster Management Centre as well as the City of Cape Town's Disaster Risk Centre are still activated for COVID-19 and are on standby for any disaster."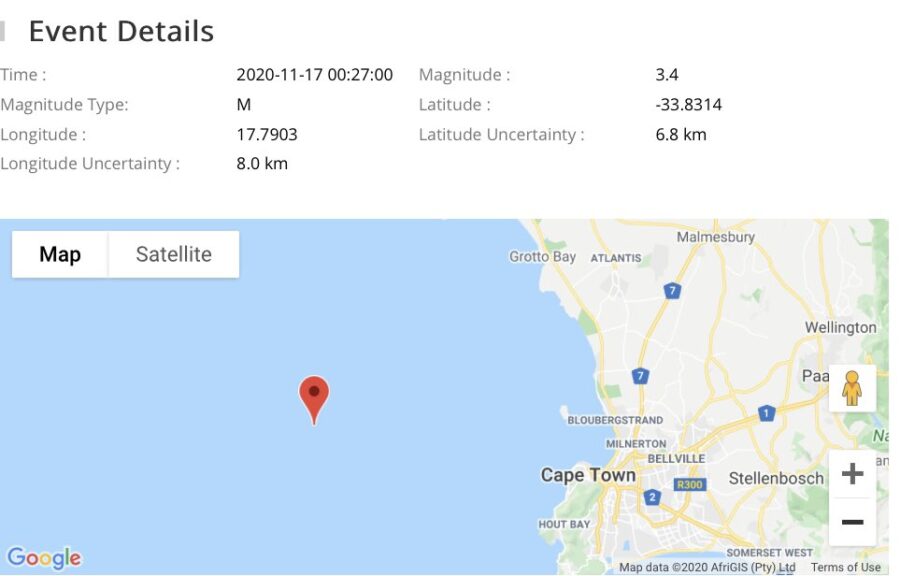 Previous earthquakes in Cape Town, South Africa
A couple of earthquakes were recorded in the Western Cape during the last weekend of September 2020. Cape Town lies close to the Milnerton Fault Line which has caused at least two serious earthquakes in the past (one 6.3 magnitude in 1809, where the Cape Town Stadium now is; and another of the same size in 1969 near Ceres, northeast of Cape Town, causing 12 fatalities).