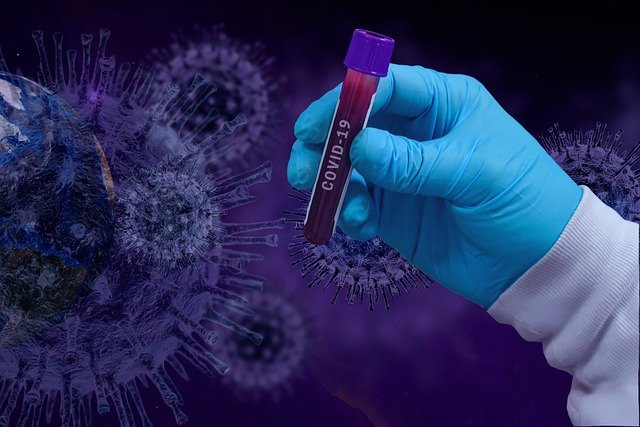 The number of COVID-19 cases in South Africa is now 754 256 after 1 987 new infections were identified on Tuesday.
Meanwhile, the death toll now sits at 20 433 after 119 people succumbed to the respiratory illness caused by the Coronavirus.
Of the additional deaths, 42 were reported in Gauteng, 36 in the Eastern Cape, 22 in Free State, 11 in the Western Cape, seven in KwaZulu-Natal and one in Mpumalanga.
"Of the 118 deaths, seven reportedly occurred in the past 48 hours, three in the Free State and four in the Western Cape," said Health Minister, Dr Zweli Mkhize. The Garden Route has been identified as one of the latest Covid-19 'hotspots'. 
There are currently 37 003 active cases, with the Eastern Cape leading the pack with 9 890, followed by Free State 8 198, Western Cape 5 494, and KwaZulu-Natal 5 290.
Also, 696 820 patients recuperated since the outbreak which translates to a recovery rate of 92.4%.
The data is based on the 5 160 877 tests of which 17 930 were conducted since the last report.
Global view of Covid-19 Pandemic
The number of new cases being reported globally continues to rise, with almost 4 million new cases in the past week (9–15 November) alone.
According to the World Health Organisation (WHO), the number of new deaths globally has also grown by 11%, with almost 60 000 new deaths reported, of which 81% were in Europe and America.
"Although the European region continues to report the highest number of new cases globally (46%), it has seen a 10% fall in the past week following the strengthening of public health and social measures across the region," the organisation explained.
However, deaths have peaked substantially with over 29 000 new deaths reported in the past week in Europe.
Meanwhile, America reported a sharp upward trend, with a 41% increase in new cases in the past week.
"The Eastern Mediterranean, African and Western Pacific regions also reported increases in the number of new cases."
The South-East Asia region, on the other hand, reported a decline in the new cases and new deaths.
Countries recording the highest number of cases in the past week include the United States of America (over 1 million new cases, a 47% increase compared to the previous week), India (306 000 cases, 5% decrease), Italy (242 000 cases, 9% increase), France (203 000 cases, 47% decrease), and Brazil (179 000 cases, 57% increase).
As of Tuesday, there have been 54 771 888 confirmed cases of COVID-19, including 1 324 249 deaths, reported to the WHO. – SAnews.gov.za