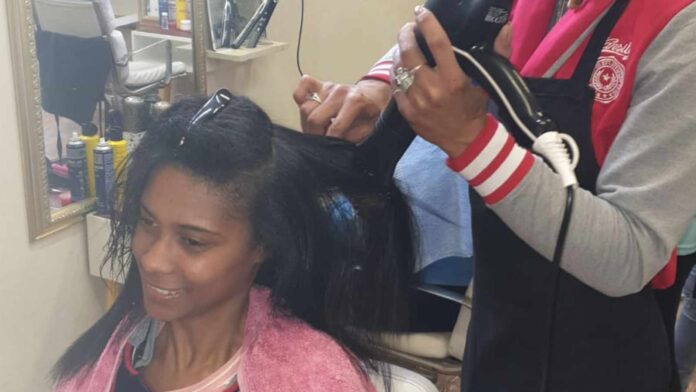 The best things in life are free. So say these Mitchells Plain hair salon owners, who are offering free haircuts to mense with disabilities… writes Venecia Valentine from Daily Voice.
Nasief Hoosain, 42, and his wife Nashreen, 40, run N&N hair salon at the busy Rocklands Shopping Centre. They say the pandemic has hit them hard, but they managed to support their staff. The couple also owns a fruit and veg stall outside their business.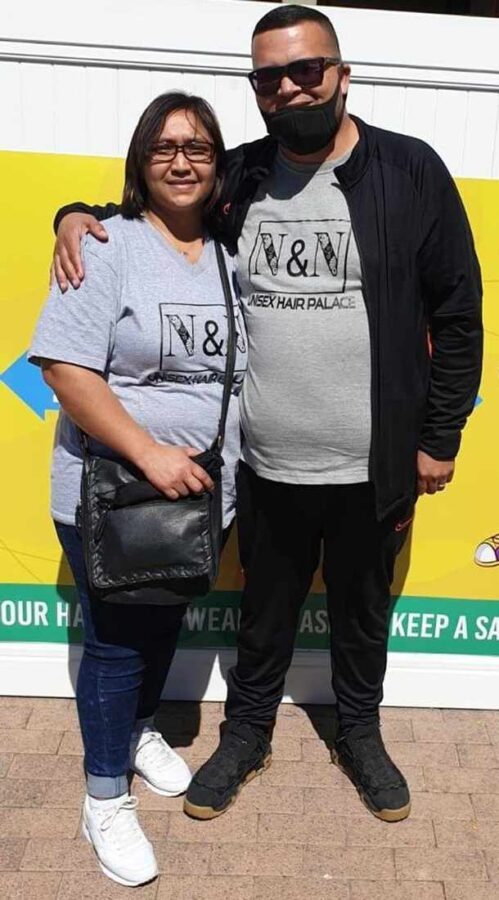 Nasief says: "The start of lockdown was a panic. We were closed for an entire month for lockdown, there was no back-up plan yet as it hit everyone by surprise.
"But we said none of the staff will go hungry, we will make sure everyone has food on their tables. I was home, I was worried and then I applied for my permit to trade with my stall and then got all the staff involved to help the business to earn something during this time.
"I was amazed by the team effort. One of my top stylists was so kwaai, he swaaied the packets lekker fast and we pushed through to the time we could re-open the salon. The lesson Covid-19 taught me is that it's not us, it's all God, we are here because God carried us this far."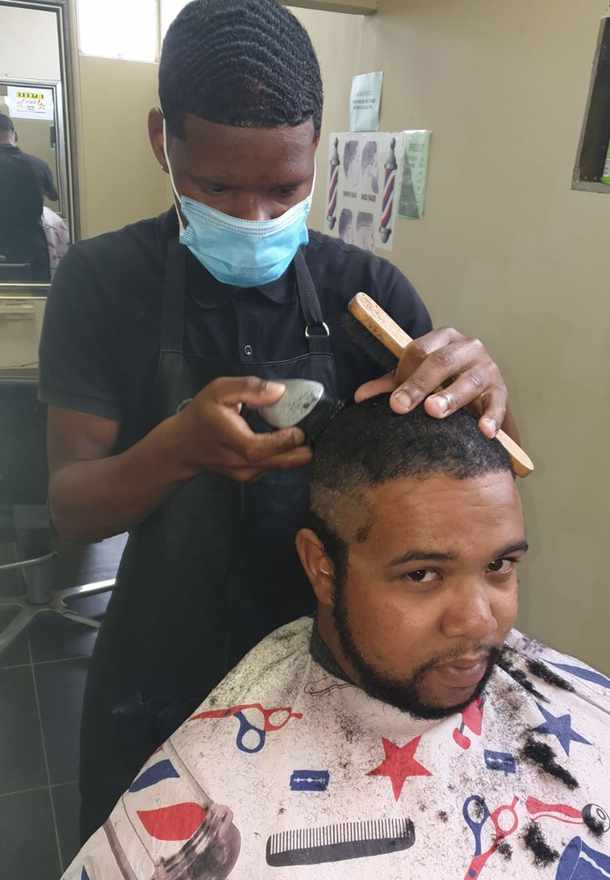 When the salon was permitted to re-open, Nasief started the We Care Project, in which he stopped charging anyone with physical or mental disabilities.
"It all started when we noticed quite a few severely disabled customers visiting our salon, it was a pleasure to see the smiles on their faces and right there, we decided to never charge for their hairdo/cuts," he says.
"These people are our true blessings and, to date, we've seen more disabled customers (including the blind, wheelchair-bound, mentally disabled) supporting us and our surprise to them is that their hairdo/cut is free of charge.
Now Nasief wants to extend the offer to disabled people who don't know about his project.
"If you know of or are someone with a disability, please come and receive your free hair treatment at our salon. It would be our absolute pleasure to treat you to anything you need to be done to your hair."
The salon is located on the Park Avenue entrance of the Rocklands Shopping Centre.
WATCH Mitchell Plain hair salon launches We Care Project
This article by Venecia Valentine is republished with kind permission from Daily Voice.