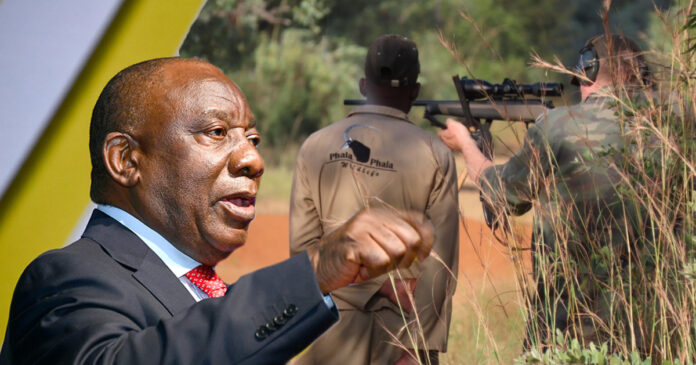 Well known animal rights organisation PETA US claims to have uncovered proof that South Africa's President Cyril Ramaphosa has invested heavily in the trophy hunting industry in SA. PETA (People for the Ethical Treatment of Animals) alleges the SA President has carefully hidden his connections and investments in the controversial industry… but his cover has been blown, they say, by an undercover operation after PETA US investigators travelled to SA in 2020 to expose the President's secret.
While conservationists in SA and around the world campaign to protect South Africa's wildlife, PETA US alleges that the country's own President is "profiting off of these different secretive and sordid animal enterprises" and "directly profiting from the trophy hunting of his country's most revered and iconic species".
"There has long been speculation as to whether Ramaphosa supplies the hunting industry from his Phala Phala Wildlife breeding operation in the Limpopo province," PETA told SAPeople in an exclusive interview. "Now, PETA US has uncovered proof that he not only breeds and sells animals to be shot and killed but has also purchased a stake in a hunting company called Tsala Hunting Safaris."
In the video below, the manager of Ramaphosa's Phala Phala game-breeding farm can be heard confirming the link between Phala Phala and Tsala. A co-owner of Tsala allegedly revealed to PETA's undercover agent that Ramaphosa receives 50% of the profits from all Tsala safari hunts since the President allegedly purchased 50% of the company in October 2019.
Tsala has conducted hunts on a property called Diepdrift that President Ramaphosa allegedly owns "and is developing and expanding for that purpose", according to PETA's sources. Tsala, which also operates on other properties, offers hunts of 42 species including the 'Big Five' (leopard, elephant, lion, rhinoceros and buffalo), says PETA. Tsala advertises on social media that it engages in "moral and ethical hunting" and includes photos such as the below: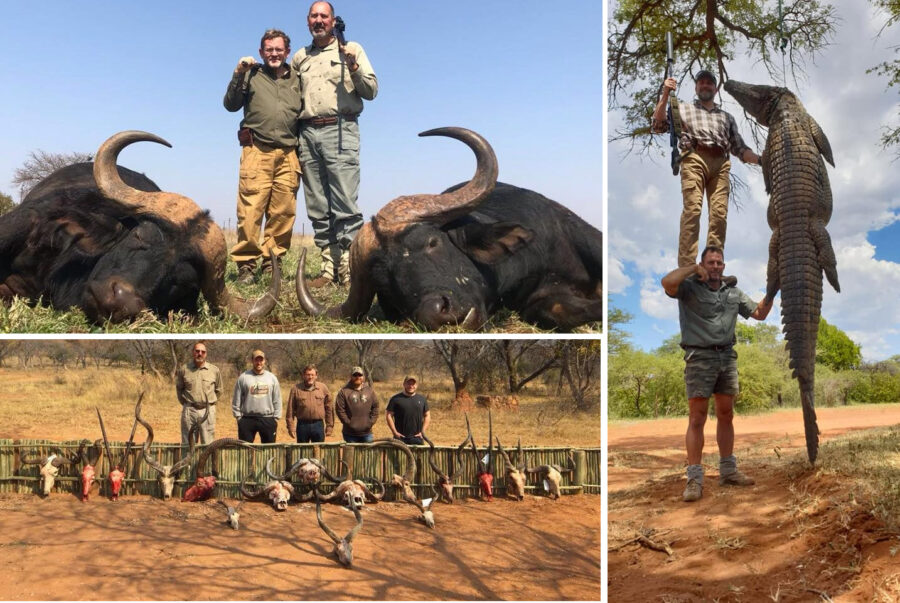 PETA stumbled onto the President's link to the hunting industry whilst investigating the fate (deaths) of the Queen's pigeons entered into the SA Million Dollar Race. During that investigation, PETA US discovered President Ramaphosa's own ambition to establish a pigeon racing operation, and his apparent desire to keep it secret. This led to undercover meetings with Ramaphosa's pigeon loft manager who it transpired also manages his alleged trophy hunting breeding operation, says PETA.
A South African PETA US investigator dug further and has discovered and documented Ramaphosa's "secret extended web of trophy hunting financial interests". (SAPeople has viewed several of these documents.)
WATCH VIDEO Young Elephant Gunned Down in Bush Beside Kruger National Park by American Trophy Hunter, and Ramaphosa employee reveals President's hunting links:
PETA claims despite permits for leopard hunting not being provided by South African environmental authorities, Tsala is still organising these hunts in Namibia and Mozambique. "The leopards are usually baited, shot at night, and finished off the next morning if they are still alive. While hunting is illegal inside the Kruger National Park, Tsala-arranged elephant hunts are common just outside it, in private reserves. The elephants may be hunted in groups, which is also illegal," says PETA.
Lions for Tsala hunts apparently form part of the country's notorious 'canned lion hunting' industry which has become a stain on South Africa's conservation reputation, with lions being bred and reared in captivity before being released onto fenced properties a minimum of four days before they are hunted, with no chance of escape, says PETA.
Rhinoceroses are not advertised on Tsala's website but a Tsala co-owner, allegedly explained to an undercover PETA investigator: "It's [a sensitive subject] because of the poaching situation… if you say, yes, let's go, let's book it, I can probably get a nice big rhino." In another conversation (which appears in the video above), he says: "It is a very sensitive subject, rhinos, to hunt, but obviously we will be very discreet and everything. You can phone a few guys now, and you'd be able to get a rhino, you know quite easily."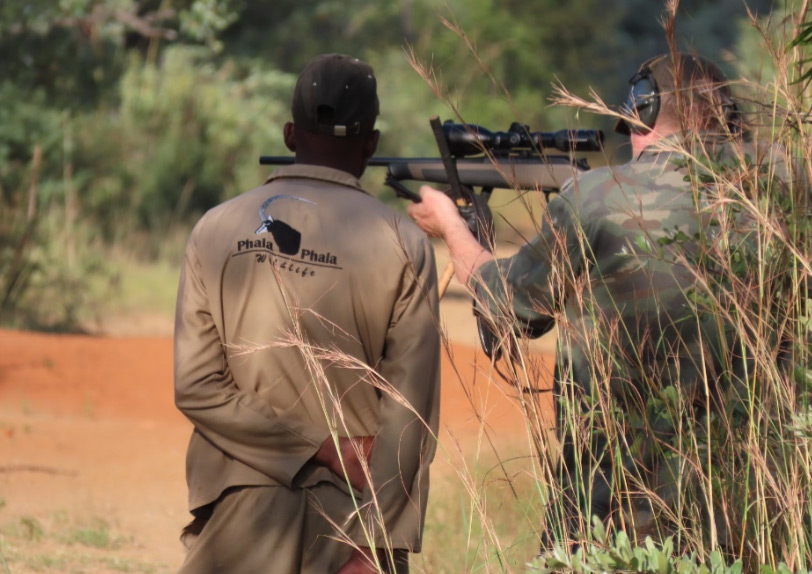 PETA's ultimate goal is for President Ramaphosa to cut ties with what they term the "cruel trophy hunting industry".
PETA Founder Ingrid Newkirk says: "President Ramaphosa's profiteering from cruelty to animals and sheer bloodlust will disgust both compassionate South Africans and foreign tourists. Unlike the animals so callously and often ineptly shot to death on his watch, he can get out of the crosshairs by severing ties with trophy hunters. Lions, elephants, buffaloes, and other animals are all individuals who feel pain and fear – they're not collections of body parts waiting to be mounted on some sicko's wall."
SAPeople has contacted the Presidency for comment, but had not yet received a response at the time of publishing.
UPDATE: The Presidency has denied PETA's allegation that President Ramaphosa has a stake in trophy hunting company Tsala Hunting Safaris, but admitted that Ramaphosa's Phala Phala Wildlife has an arrangement allowing Tsala to hunt on its land for animals (buffalo, impala, kudu, wildebeest) that would "in any event have been culled" as part of wildlife management.
However, following PETA's allegations, in news that will be welcomed by conservationists, the Presidency announced that Phala Phala has given notice to Tsala to terminate the hunting relationship. The Presidency said: "This decision is in line with Phala Phala's commitment to sound conservation principles, and its demonstrable compliance with ethical and lawful wildlife management standards."