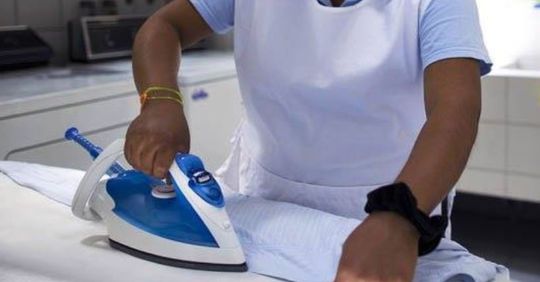 The Commission for Gender Equality (CGE) has welcomed the Constitutional Court judgment in favour of the compensation of domestic workers, who are now covered for claims for work-related injuries, illness and death.
On Thursday, the Constitutional Court declared the exclusion of domestic workers employed in private households from Compensation for Occupational Injuries and Diseases (COIDA) unconstitutional.
The order applies retrospectively to 27 April 1994, and the dependants of domestic employees will also qualify to claim should their breadwinner sustain a fatal accident at work.
The landmark ruling actually sprung from such an incident – Mpumalanga woman, Sylvia Mahlangu, launched an application in March 2020 after her mother Maria, a domestic worker, drowned in her employer's swimming pool in Pretoria whilst on duty.
"It was alleged that Maria, who was partially blind, was washing windows next to the pool when she slipped on the step ladder and fell into the unfenced pool. She could not swim and drowned. Her body was discovered hours later by her employer," said GroundUp.
Sylvia, Maria's sole dependent was left "financially devastated", and approached the Department of Labour… but was informed she could neither get compensation under COIDA nor unemployment insurance benefits for her loss, which would ordinarily be covered by COIDA.
With this ruling, that changes.
"This means that, for the first time, persons employed in private households will be able to apply for compensation when injured on duty, or when they contract a disease in the course of their employment," the CGE explained.
As the order applies retrospectively, those who suffered claims prior to this order will also qualify to apply for compensation, the commission explained.
The judgment found that the exclusion was discriminatory and infringed on domestic employees' rights to dignity, equality and social security.
The CGE said it entrenches the "very system of racialised and gendered poverty that the Constitution seeks to undo".
Norton Rose Fulbright, together with advocates Emma Webber and Lerato Phasha, represented CGE, which intervened to "highlight to the court the devastating impact that the exclusion has on black women in South Africa".
Acting Judge Margaret Victor noted: "Domestic workers are the unsung heroines in this country and globally. Sadly, domestic work as a profession is undervalued and unrecognised, even though they play a central role in our society."
Sources include GroundUp.org and SAnews.gov.za