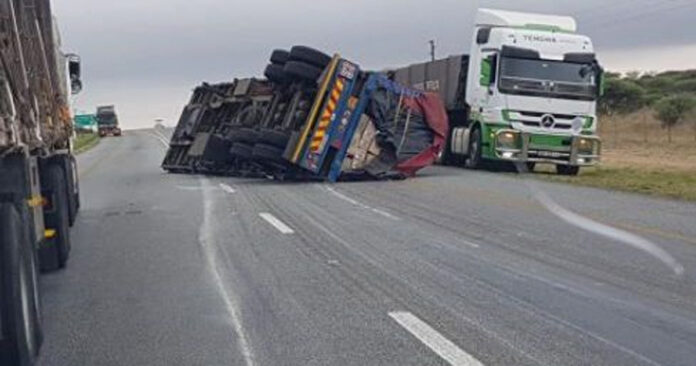 As at least 30 trucks driven by foreign drivers have been torched since Thursday, one driver shot and burnt to death and others hospitalised, the KwaZulu-Natal (KZN) Premier, Sihle Zikalala, has appealed for calm and a peaceful resolution to all the concerns facing truck drivers and the road freight industry as a whole.
An organisation called All Truck Drivers Foundation (ATDF) yesterday held a violent #TruckDriversShutdown protest with approximately 300 truck drivers in the Bayhead area of Durban. Roads were blockaded and tyres burnt.
The Foundation issued an ultimatum that "no truck with a South African registration should enter the harbour or be driven by a foreign national from the 1st of December 2020".
The KZN Premier said he notes the protest action and ultimatum with "serious concern" and has escalated the issue to national government, as "this is not only a KwaZulu-Natal matter, but it has implications for the entire SADC region".
The torching of trucks has already been seen in other South African provinces. In Bethal, Mpumalanga, SA Long-Distance Truckers (SALT) reported today that two trucks were torched and a third damaged. "All three truck drivers had to be taken to hospital," said SALT. "Extent of injuries still unknown."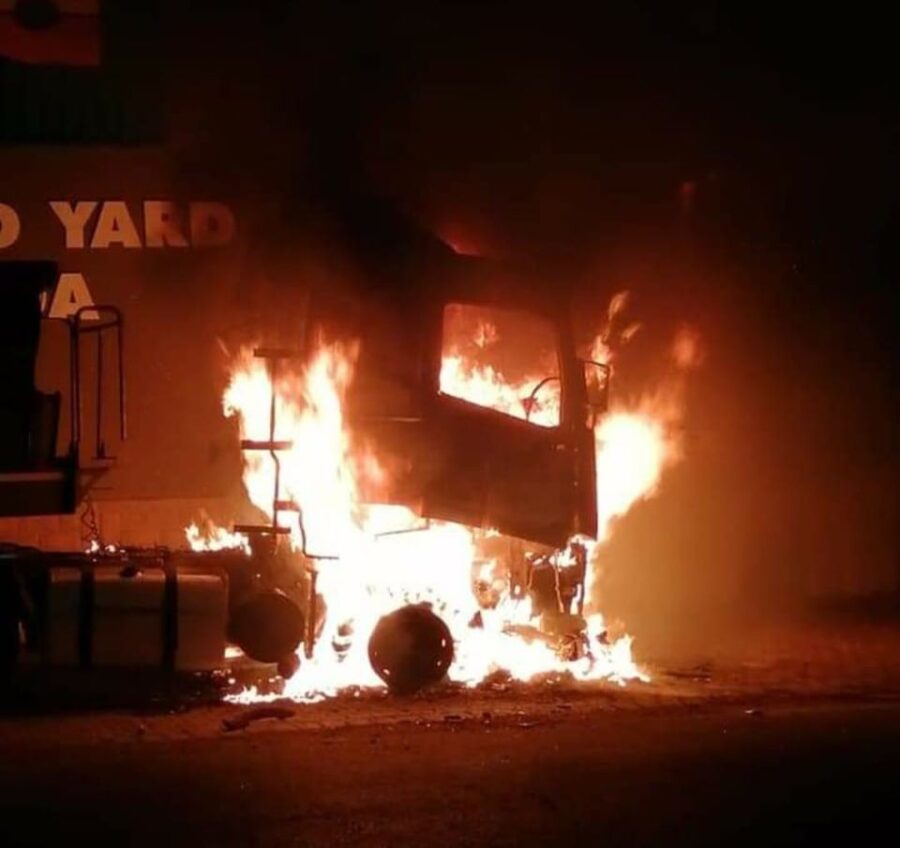 Last night in Gauteng a driver was shot and burned to death in Leondale. SA Trucker posted devastating photos on Twitter of the man's torched truck, and his burnt body lying on a hospital bed… and asked the SA Government "is this what you have been waiting for to act?", in a tweet that also tagged EFF Leader Julius Malema, the Department of Transport, Transport Minister Fikile Mbalula and former DA Leader Maimane Mmusi.
Economist Mike Schussler noted: "Last night this truck driver did not make it. He died from burns and gunshot wounds. In Leondale. This is destruction and war ongoing daily. No country grows or creates jobs this way."
Tim Modise from Business Day TV added: "The economic sabotage that is going on is mind boggling. The poor truck driver gets killed whilst 11 million people hope and pray for opportunities to work. What exactly do we as a society want to prioritize? Destruction or development?"
SA Long-Distance Truckers urged truckers to "avoid night driving until the threat of disturbances in not there." Although this morning – in the bright light of day – at least two trucks were set alight on the N3 freeway at Camperdown in KZN.
Two trucks burning on the N3 freeway at Camperdown @GovernmentZA @SAPoliceService @MbalulaFikile @Dotransport @Abramjee @FleetWatchCC #TruckDriversShutdown pic.twitter.com/Sue17RDNts

— SA Trucker (@rsa_trucker) November 24, 2020
The Departments of Labour and Home Affairs are currently developing legislation that will address the issue of the employment of foreign nationals in all sectors of South Africa's economy, including the road freight sector.
KZN Premier Zikalala said he has instructed the task team assigned to address challenges in the road freight sector to immediately meet with the representatives of the concerned truck drivers from yesterday's protest. KZN is so far the only province that has established a task team that is engaging with all stakeholders that are involved, including truck operators (truck owners) and truck drivers' representatives (the National Truck Drivers Founders and All Truck Drivers Foundation).
"We will continue to engage all the relevant role-players and work within the law to negotiate solutions meant to resolve the current conflict, and in the long-term, stabilise the industry within the ambit of the country's Constitution," Zikalala said.
Zikalala reiterate that they will not allow lawlessness to threaten the economy, especially when the country has just emerged from the economic crisis caused by the COVID-19 pandemic.
"We thus call on those who have grievances to work with us and not to shut down our roads, torch trucks or even resort to attacking truck drivers, as has happened before.
"Where these violations take place, we expect the Justice, Crime Prevention and Security cluster to respond decisively to maintain peace and order by dealing with criminality and unlawful activities in the province," Zikalala said. – SAnews.gov.za
Hundreds of protesters, claiming to be from the All Truck Drivers Foundation #ATDF gathered along Langeberg Road in Durban's #Bayhead area of the port on Monday, protesting against the hiring of foreign national truck drivers in SA. #TruckDriversShutDown @TimesLIVE

🎥: Supplied pic.twitter.com/yc3i6aNIoj

— Orrin Singh (@orrin417) November 23, 2020