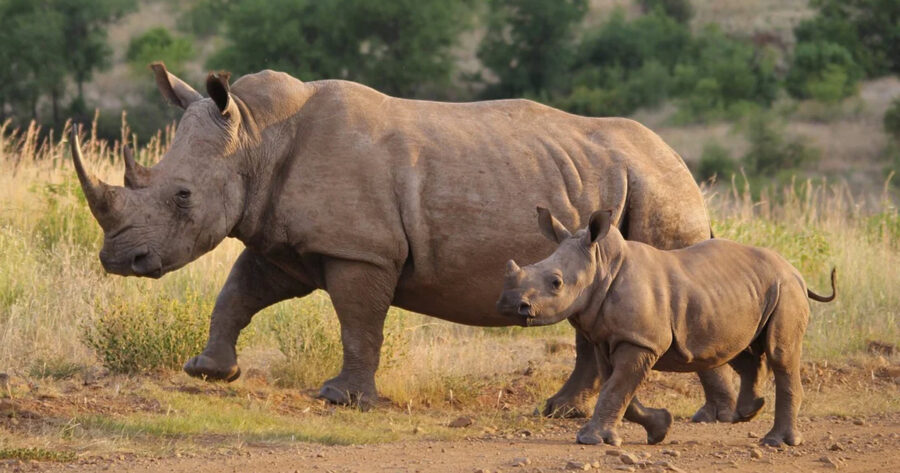 South Africa Rhino Poaching: SA's Rhinos WIN as Ndlovu Gang's Appeal Dismissed
South Africa Rhino Poaching: It's a fantastic day in South Africa for rhinos, wildlife conservation, and the country's legal system. Today the sentencing of three rhino poachers, for 25 years imprisonment each, was upheld in court. The notorious rhino poaching Ndlovu gang had appeared before a full bench of three High Court judges three months […]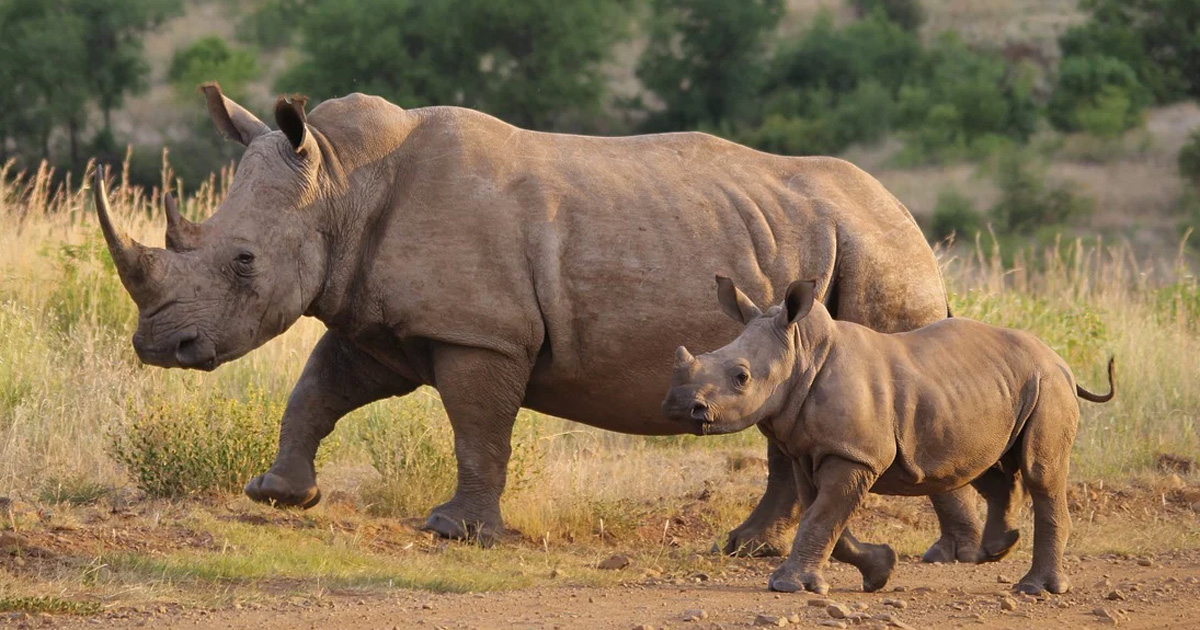 South Africa Rhino Poaching: It's a fantastic day in South Africa for rhinos, wildlife conservation, and the country's legal system. Today the sentencing of three rhino poachers, for 25 years imprisonment each, was upheld in court.
The notorious rhino poaching Ndlovu gang had appeared before a full bench of three High Court judges three months ago to appeal their sentence. But, in a victory for the war on South Africa's rhino poaching, the judges dismissed the appeal on all counts at the High Court in Makhanda (formerly Grahamstown) this morning, Tuesday 24 November 2020.
Ayesha Cantor from Africa This is Why We Live Here reported: "Before we could even sit down and check in… over in less than a minute. ENTIRE APPEAL DISMISSED, on all counts!"
A jubilant Cantor said: "Justice has been served ???"
What crimes were the Ndlovu rhino poaching gang found guilty of?
The gang had been found guilty in April 2019 of 55 charges relating to the poaching of at least 13 rhino, though estimates put the real figure at at least 100. The poachers used a unique method of darting the rhino. More than 99 rhino were poached in this manner in South Africa over a decade, and since the arrest of the men, there has not been a single rhino darted in a poaching incident.
The darting was incredibly cruel as it caused the rhino to collapse, unable to move "yet able to feel every blow as their faces were hacked into", Cantor explained.
Film director and producer Susan Scott, of rhino wildlife crime documentary Stroop: Journey into the Rhino Horn War fame told SAPeople: "So thrilled with this outcome! It's always so easy to think that South Africa has become lawless and honestly, one can get quite despondent about it all. But it's important to remember that the Hawks, SAPS and the NPA had put together an incredibly water-tight case for the long trial over several years (arrest in 2016 and multiple bail hearings to the trial to the final sentencing in 2019) that had a successful outcome of 25-years imprisonment last year, so we must appreciate the efforts there.
Rhino community in Eastern Cape are shining example
"However… the rhino community in the Eastern Cape are a shining example of what we must all do throughout South Africa for our rhinos. Veterinarian teams, game reserve owners and their guides and anti-poaching units as well as prominent community leaders and politicians all took time to attend court and make their voices heard by being visible and then talking about it on social media.
"We must be forever indebted to this small group of committed South Africans who have done so much for our rhinos by taking a stand. I am hugely grateful to them all.
South Africa's Anti-Rhino Poaching Community Stronger Together
"So many people always ask, 'what can I do, I'm one person?', but all these individual people in that province, came together to be seen by the trial judge and ultimately the three high court judges during the appeal. A powerful presence by the concerned public in court has a dramatic effect, we have seen it first hand and we've also had magistrates tell us off the record that of course they take into consideration the public interest," says Susan.
"This huge support by the public during the whole Ndlovo gang process from arrest to conviction has also led to media around the world covering the case and keeping global attention on our rhinos. I know many of the people who attended court… they are no different to all of us… taking time off of work, and let's be honest… what a schlepp… to attend court regularly and what an impact they have had! How wonderful to know you've been there representing all those beautiful rhinos who should still be alive today, making it known that they lived a life that was important to someone.
"This is something I feel we should do not only here in South Africa, but look at Rosana Ng in Hong Kong where we see her in STROOP attending wildlife crime cases to make sure the criminals and the judicial system knows that someone in the public cares about wildlife trafficking sentencing. This is something that can be done all over the world to make sure those voices which cannot be heard are represented in the judicial system."
Candice Momberg, Wildlife Vet Nurse who heads up the "Operation Justice" Whatsapp group (which organises public gatherings outside the court as well as social media messages) has welcomed the news, and told SAPeople: "When you look at the other provinces and how their appeal cases end up being awarded, I am so proud of this team that we have in the Eastern Cape and how justice has prevailed here!!
"It just shows you how public outcry has also helped in this case!! So grateful for the amount of people that have come out to support in all the court cases even if that means traveling from afar!! I also think that MEC Oscar Mabuyane's #notinourprovince march had a big role to play in this as well!!  YAY FOR JUSTICE!!!"
Convicted rhino poachers
The three convicted poachers are Jabulani Ndlovu, Sikhumbuzo Ndlovu and game ranger Forget Ndlovu – who are apparently unrelated. They were caught red handed at a chalet at the Makana Resort on the 17th June 2016… allegedly in their possession of 10.27KG of illegally freshly harvested Rhino horn, a bloody saw, a dart gun with M99 (the animal tranquilizing drug), several mobile phones, SIM cards and hired cars.
Their cellphone activities were tracked, linking them with 13 poached rhino.
The Ndlovu's would check into game reserves as guests, gather the necessary information, and then carry out their well planned attacks.
In passing judgment last year, Judge Pickering said none of the three had shown any remorse, and that their killings had been for pure greed and their own selfish gain.
The judge pointed out the tragedy that two of the rhinos were pregnant at the time they were killed, and "that they had to die in the way that they did by men who only cared about how much they would and could make from their horns".
WATCH South Africa Rhino Poaching: Video Footage from Stroop featuring the Ndlovo / Ndlovu Gang trial
You can watch the full Stroop war on rhino poaching documentary on Showmax (in SA and abroad) here.