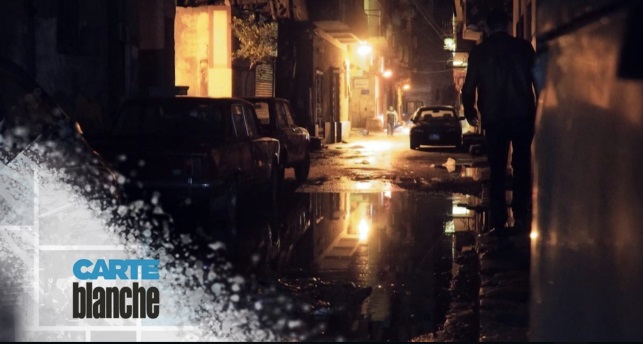 It's said that there's almost nothing you can't buy on the black market. This week on Carte Blanche, the SA current affairs show finds out that in the streets of Cairo in Egypt, where poverty is rife, there's another more terrifying industry – the sale of human body parts…
Around the world, there's a serious shortage of transplant organs. But here in this ancient city of Cairo, hundreds of African migrants and refugees who pass through Egypt on the way to Europe, become fodder in this dangerous underworld where organs are harvested from the poor.
Desperate patients with deep pockets – often in need of a kidney – line up and pay big bucks for an illegal organ. In this special investigation, a team of journalists go into the heart of the human organ trade. (Producer: BBC Panaroma)
Watch in SA on DStv Now| Watch Carte Blanche overseas |
With victims coerced, some forced to consent, and some having their kidneys stolen outright – #OrganTraffickers on the African continent facilitate illegal #KidneyTransplants through the extortion of live donors. That's 90 minutes of #CarteBlanche this Sunday 7pm. #OrganTrade pic.twitter.com/qvt9X8dgei

— Carte Blanche (@carteblanchetv) November 26, 2020
You can watch the show on Sunday 29 November in South Africa on DStv Now or stream it overseas in most countries from Tues 1 December if you're abroad.
Also on Carte Blanche this Sunday 29 November 2020
CELEBRATIONS
He dropped, he placed, he scored! Legendary rugby player Frik du Preez could break open a game and score out of nowhere. Few, it's been said, would ever match his all-round prowess as a forward and a back rolled into one. As COVID-19's social distancing rules ruined any chances of a big party, Carte Blanche got in on the surprise – a special celebration, with warm tributes as fellow sport legends, shared well wishes and the stories that turned him into a rugby giant. (Producers: Stenette Grosskopf, Hendrik Hancke & Niel van Deventer | Presenter: Macfarlane Moleli)
Watch the show overseas | Watch in SA on DStv Now
He dropped, he placed, he scored! South Africa's #rugby player of the 20th century turns 85. Join us as fellow legends celebrate Frik du Preez's birthday with the stories that turned him into a legend. That's #CarteBlanche this Sunday at 7pm on @MNet channel 101. pic.twitter.com/B1Ex8xg9Vr

— Carte Blanche (@carteblanchetv) November 25, 2020
INVESTIGATIONS  
No threats, no guns, no violence – but your car is gone in the blink of an eye. It's the 2020 incarnation of a sophisticated con that gets you to part with the keys to your high-end luxury vehicle – with a smile. A scam so slick that it's left victims baffled after they willingly parted with their cars to complete strangers. Carte Blanche investigates. (Producer: Nicky Troll | Presenter: Claire Mawisa)
Watch the show overseas | Watch in SA on DStv Now
Known as the "clean-up crew", vultures are some of the most important animals in the wild. But across the Kruger National Park, hundreds of these scavengers have been found dead and the weapon of choice is poison. Already endangered, some experts believe that these birds of prey may be targeted for their body parts to be sold in muthi markets. But poison is indiscriminate and along with vultures, some lions and leopards have also been killed. Carte Blanche seeks answers. (Producer: Sasha Schwendenwein | Presenter: Derek Watts)
Watch the show overseas | Watch in SA on DStv Now
Coming up on #CarteBlanche: @DerekWatts investigates why over 2000 animals, including #carnivores and #raptors like the majestic #vulture have suffered terrible deaths in the #KrugerNationalPark from ingesting poisons. Join us Sunday 7pm on @MNet. #VultureConservation #Vultures pic.twitter.com/7z7jnvZMTi

— Carte Blanche (@carteblanchetv) November 25, 2020
 If you're in SA – you can watch Carte Blanche on DStv Now.
If you're overseas – you can watch #CarteBlanche from Tuesdays, and thousands of other popular local South African shows & movies by subscribing to Showmax International now. You can try it FREE for 14 days. 
Carte Blanche is on M-Net & M-Net HD [101], November 29  2020 at 19:00 & again on M-Net Plus 1 [901] at 20:00
***
Please note: Carte Blanche is only available to international Showmax subscribers in Andorra, Australia, Austria, Belgium, Denmark, Finland, France, Germany, Greece, Iceland, Indonesia, Ireland, Italy, Liechtenstein, Luxembourg, Malta, Monaco, Netherlands, New Zealand, Norway, Portugal, San Marino, Spain, Sweden, Switzerland, United Kingdom. Not all titles are available in all territories. Showmax brings you the best South African series and movies, from the classics to the latest releases, from complete box sets to kids' favourites.