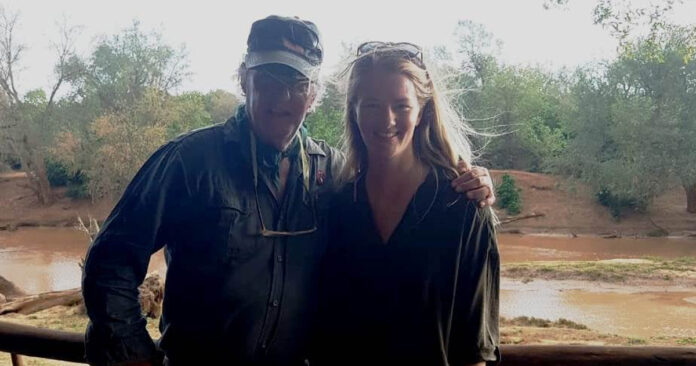 Well known South African conservationist, John Varty, has given the Kruger National Park a resounding nod of approval, saying his recent visit made him "immensely proud to be a South African", and congratulating SA National Parks (SANParks) for keeping the park clean, and all but sensitive development at bay.
The SA filmmaker – who celebrates his 70th birthday today – said he had not been in the Kruger since 1980 when he flew in a helicopter during an elephant capture operation.
"Now, on the occasion of my 70th birthday, I had the privilege of driving from Kruger Gate to Pafuri," he wrote today on Facebook. "My journey took me through a dazzling array of diverse habitats. Combretum woodland, acacia, savannah, mopane thickets, ending in the Fever Tree Forests at Pafuri.
"Since I was there in 1980, the development in Kruger has been good and sensitive. Between Skukuza and Pafuri, I did not see a single piece of litter. Congratulations SAN Parks."
Varty – who is co-owner of Londolozi Game Reserve and founder of Tiger Canyon – said the partnership between private enterprise and SAN Parks has been a good one.
"I get the feeling that inside Kruger, animals come first and people come second and rightly so," he wrote. "Kruger is a vast tract of land, immensely valuable as a carbon sink. During my journey, I crossed the Sabi River, Sand River, Olifants, Letaba, Levubu River amongst others. Kruger's value as a water catchment area is immeasurable."
Varty said: "I came away from Kruger immensely proud to be a South African. SAN Parks you have kept development at bay. You have allowed sensitive development only. No matter which politicians get into power, Kruger is protected under the National Parks Act. Long may it last."
The Big Cats specialist also congratulated his daughter, Savannah, who seems to be following in his footsteps. She has just completed her Field Guides Association of Southern Africa (FGASA) 1 degree with "flying colours". Varty and his family were accommodated at the Pafuri Luxury Tented Camp.