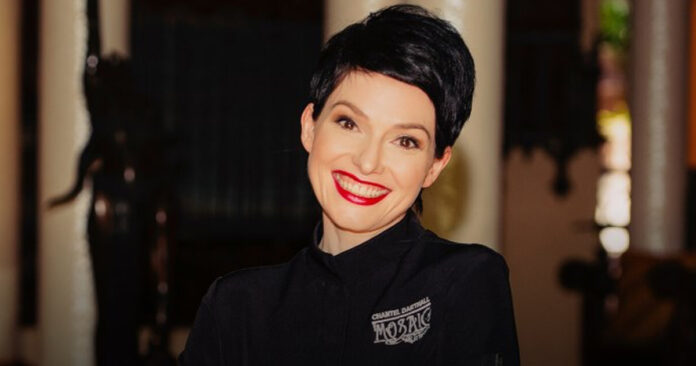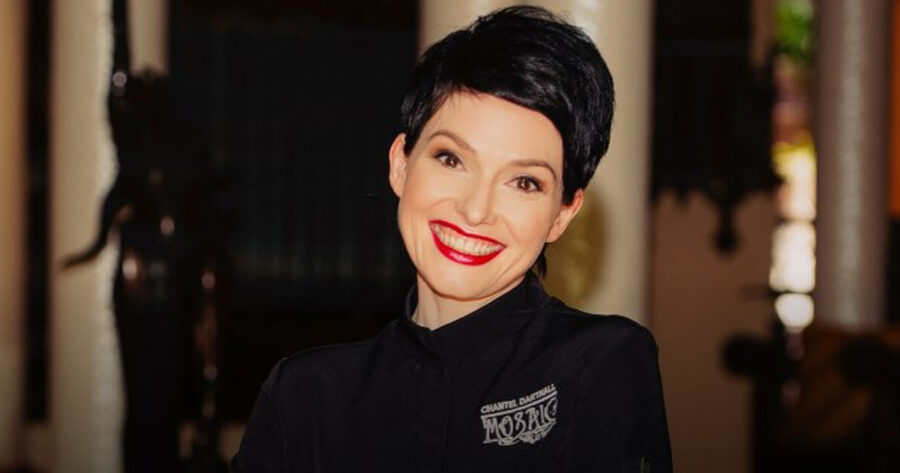 Multi-award winning Restaurant Mosaic at The Orient Hotel in Gauteng is closing its doors which will come as devastating news to SA diners as the restaurant is one of the best in South Africa, and its chef Chantel Dartnall one of the most inspiring who has flown the flag high for SA abroad, even scooping Best Female Chef in the World title in 2017. Restaurant Mosaic's final service will be dinner on Friday 26 March 2021.
The restaurant posted a press statement today headed: "The Final Chapter of Our Beautiful Story". The statement said that while it's the final chapter for the Mosaic story, "Chantel's story continues – and she is excited to embark on a new journey in her life, pursuing a variety of possibilities and stretching her horizons."
Chantel said: "During the lockdown in 2020 we have all had a chance to take stock. I have been considering this brave new adventure for a while, and this period helped to solidify my decision. We have attained all the goals we set out for ourselves and I will look back on our accomplishments with gratitude and humility, and at the same time I will embrace exciting new challenges!"
After the closure, Chantel will divide her time between the southern Cape at her secret hide away and Paris, where new projects and further studies await her; and she will focus on her cookbook which has been three years in the making.
"This is not the end of Chantel Dartnall the chef – I will also be furthering my knowledge of European cuisine, focusing on my French language studies and enhancing my technical skills," she says.
Chantel and her team have achieved her dreams and beyond since Restaurant Mosaic opened at the Francolin Conservancy, near Pretoria, in 2006. With her unique style of Botanical Cuisine, Chantel has inspired others to copy her and has attracted guests from across the country and the world, helping transform SA into a gastro-tourism destination. Restaurant Mosaic has been listed among the top 100 restaurants in the world for some time, and has also won awards for its wine cellar as one of the best in the world.
"I am proud that I have been able to pioneer Botanical Cuisine locally," Chantel says, "and it has been gratifying to see that a variety of chefs and restaurants have incorporated some aspects of this style into their own repertoires."
Her passion has never waned and she has been in her kitchen for every serving of breakfast, lunch and dinner at Restaurant Mosaic.
"Like all artists, however, Chantel also has a yearning to explore, to learn and to dream new dreams." During the last three months, the restaurant will present a 'Best of Mosaic' menu to celebrate the past 15 years.
Chantel paid tribute to her "brigade" as well as to the restaurant's guests. "Many patrons have arrived as strangers and have hugged me at the end of the evening as personal friends, confessing that they were emotionally touched by their experience at Restaurant Mosaic. I will miss our incredible guests and the support we have received from the start," she says.
The departure will give Chantel a chance to enjoy much-needed personal and family time.
The passionate bibliophile who loves to share a story about each dish she prepares says of the future: "Who knows? All I can say is that it is time for me to close this book and take a different volume from the shelf – or better yet, to start writing another one. The wonderful wide world beckons and my next journey will determine what the new story will be for me to write. Maybe, in time to come and on my return, when I cannot resist the urge, the doors will be flung open again to share my new creations during a festive feast with a select few of our guests."
Chantel looks forward to taking up the numerous invitations she has received from fellow chefs all over the world to join them in their kitchens.
Patrons old and new are invited to reserve a table for 2021 at Restaurant Mosaic via the Dineplan app. Reservations for the 2021 season opened today.
Chef Chantel wrote on Facebook Friday morning: "To be the Patron Chef of Restaurant Mosaic is an immense honour, and I have enjoyed such an incredible journey over the past 15 years. Now is the time for me to complete the final chapter of this story, and I am looking forward to an exceptional final season before we close our doors for the last time on 28 March 2021."