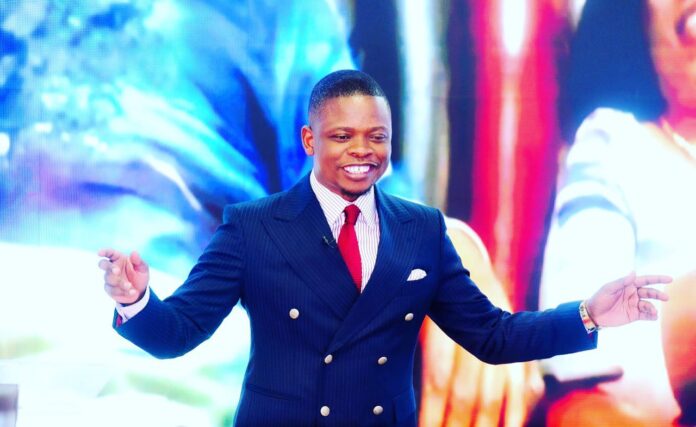 South Africa's Justice and Correctional Services Ministry has kick-started the process to extradite fugitives Shepard and Mary Bushiri who escaped the country while facing criminal charges.
"Given our sound and healthy diplomatic, strategic and political relationship, and our common citizenship of the SADC Community, we are convinced that the Republic of Malawi will honour the letter and spirit of every provision of their international and regional obligations" Minister Lamola said.
In November, the Bushiris were released on R200 000 bail each for charges relating to theft, money laundering and fraud in connection with an alleged R100 million investment scheme.
Bail conditions included them not travelling beyond Gauteng and the North West. They were also expected to report to a police station twice a week, on Mondays and Fridays. Instead the Bushiri couple fled the country, claiming their lives were in danger and they wanted access to a fair trial.
Bushiri, who calls himself a Prophet, has since announced a New Year's Eve event – Miracle Night Crossover – at a stadium in Malawi. According to Malawi Newspaper, more than 200 hotels are already fully booked around the Bingu national stadium "as more people are popping in to Malawi for Crossover night". The newspaper reports some hotels have already experienced a lack of space since Bushiri announced he was in Malawi.
South Africa has submitted the extradition request within two weeks, well within the 30 days allowed by law.
The submission follows a request for a provisional arrest which was sent through the International Criminal Police Organisation (INTERPOL) in terms Article 10 of the SADC Protocol.
"We note that this has been appealed by the fugitives. We are closely monitoring appeal processes by the Malawian authorities," said the Minister.
Sources include: SAnews.gov.za, Malawi Newspaper, Shepherd Bush Ministries on Facebook