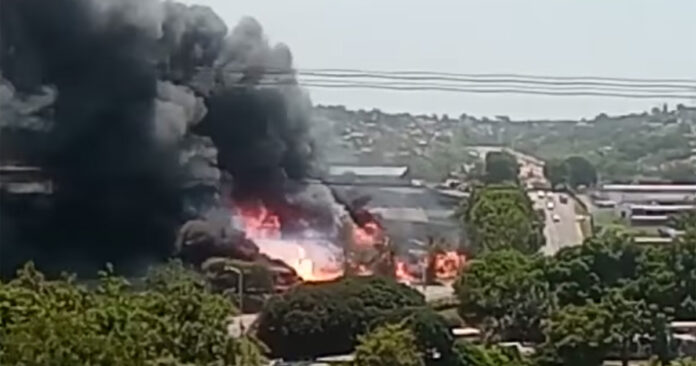 Durban, South Africa, has been rocked by yet another explosion this morning, leaving 13 injured. The New Germany sky was stained with billowing black smoke on Tuesday morning as flames ravaged Zeta Chemicals in Otto Volek road. Less than a week ago, fire broke out at an Engen's Durban refinery following an explosion at the plant.
The Democratic Alliance (DA) in eThekwini said it was "saddened" and "concerned" by the news.
"We have met with the owners of the company and will continue to engage with them and the municipality in order to establish the cause of the explosion," said Councillor Melanie Brauteseth – DA EThekwini Councillor – in a statement, after visiting the scene.
"We are gravely concerned about the seemingly increasing incidents of this nature. Last week an explosion occurred Engen Oil Refinery in Bluff and seven people were reportedly injured, including a child."
Brauteseth said the DA would work closely with the company and authorities to find ways to avoid such accidents in the future.
WATCH VIDEOS – Fire at Zeta Chemicals, Durban