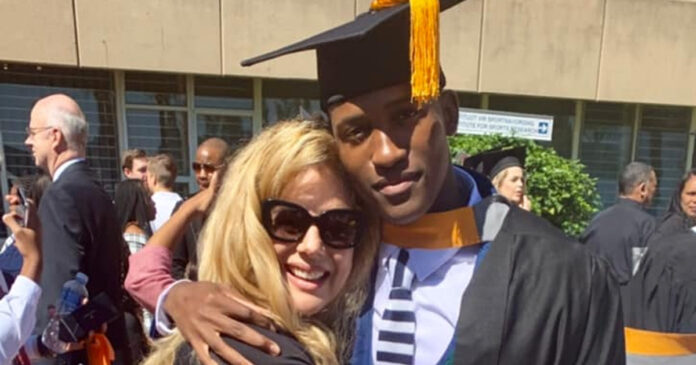 A Pretoria resident has reached out for help in finding a law firm in South Africa that would love to be part of a young student's amazing story of hope and faith. And judging by the thousands of South Africans who have liked, shared and commented on the post, this good news story is about to get even better.
Michelle Smith wrote:
At the end of 2015, I learned about this sweet, young, shy, but very determined boy that obtained 5 distinctions in matric, while studying UNDER A STREET LAMP?. And I wanted to be part of his success story.

He dreamed of being a lawyer but by the time our battle to obtain a bursary was over, the university only had space left in the education department. So it was off to the Dean's office.

Then the issue of having to ensure he had accommodation where he would have access to good food, a computer and a warm bed. I asked here on "Eks van die Ooste" and many pitched in with a kettle, bedlamp, bedding, towels, bathroom kit, carpet, second hand clothes and what-have-you's. So much gratitude.
Michelle reminisced about how 25 years earlier she had been dropped off by both her parents at her tertiary institution with lots of "you're the best daughter in the world" praise and "have fun, but don't skip class" and "EVERYTHING a student can ask for, all shining from its brand-newness".
It was a memory in sharp contrast to when she went to buy Lotanang's residence attire.
Only by accident, I noticed he held his pants up with a tethered nylon rope. I had to swallow hard at the lump in my throat and blinked numerous times to hide my tears. Even though the world is full of injustice and unfairness, I could not fathom why a boy so determined, so gentle, so kind, had to struggle so hard to obtain success.

But Lotanang never asked for handouts and always showed his gratitude by putting in the effort that produced the marks to prove it.
Michelle says although Lotanang doesn't have an active father figure in his life, and his mother only works part-time as a domestic cleaner, "I've seen him grow in confidence while he faced many internal, very personal struggles."
It is not five years later… and Lotanang has TWO degrees "with 7 distinctions!!!???".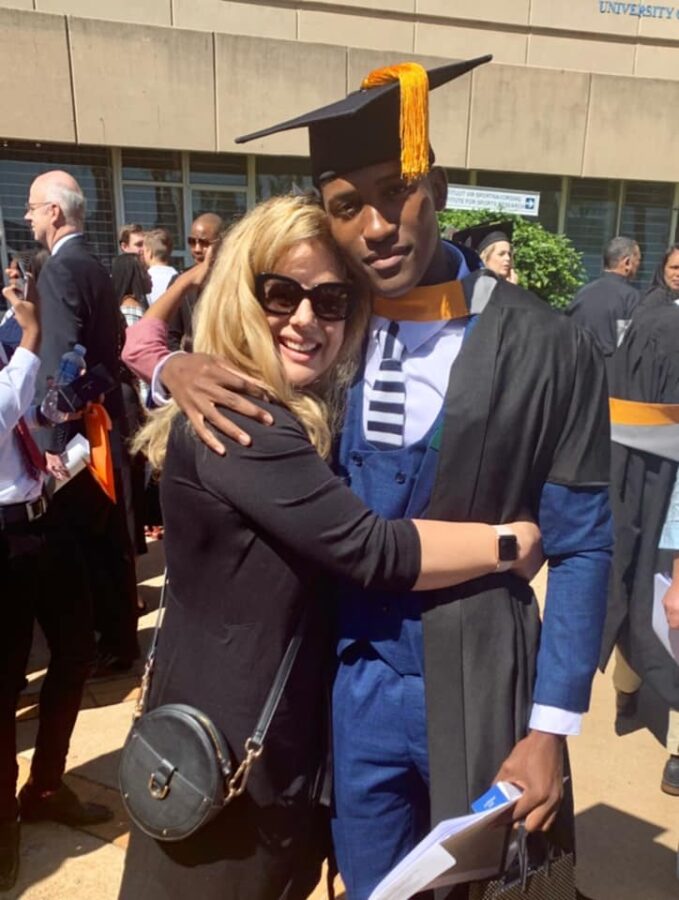 Michelle is now asking for assistance again. She says: "He needs to start his articles. Do you know of, or have a law firm that would love to be part of his beautiful story of hope and faith?"
If there's one thing South Africans love more than a good news story, it's being able to help… and the offers have been pouring in. Here are just four out of over 1,000 comments: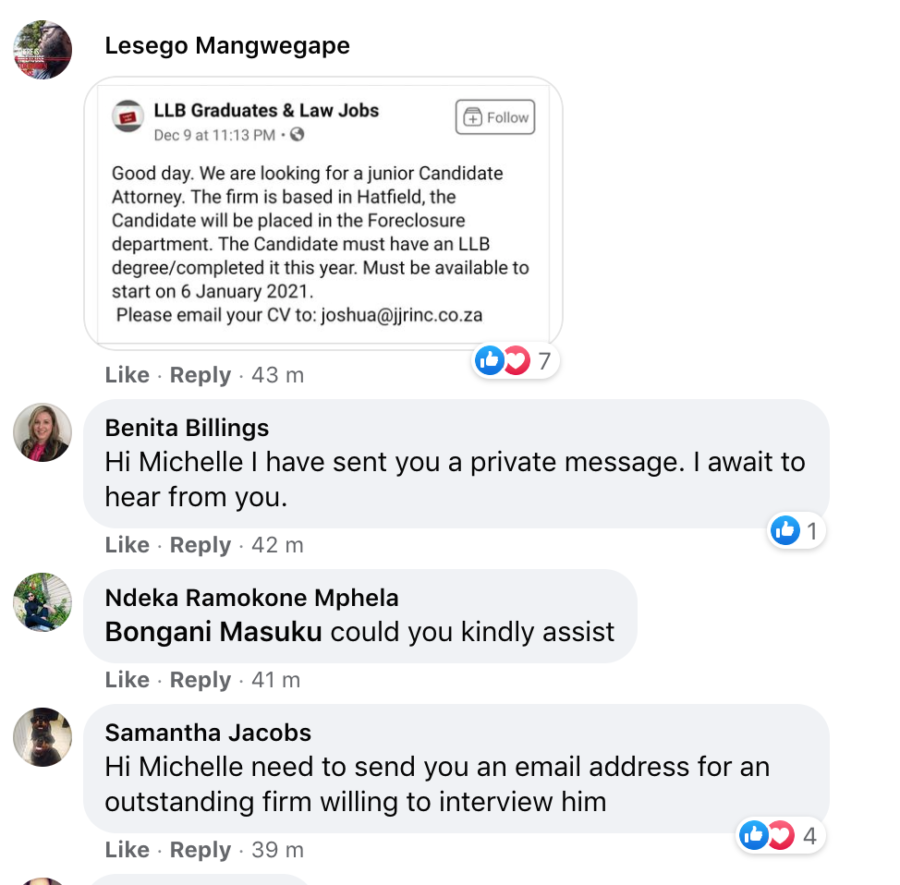 Many social media users have also thanked Michelle for looking above and beyond, and helping make Lotanang's dreams come true. Yolisa Dingalibala wrote: "You are indeed his divine connection that God put in his life for such a purpose. God bless you abundantly and for him may the right door open for his articles. This story literally had me in tears and it is a beautiful one to read…"
We can't wait for the next chapter! #ThankYouMichelle #ThankYouLotanang #StrivingToDoYourBest #BeYourBest