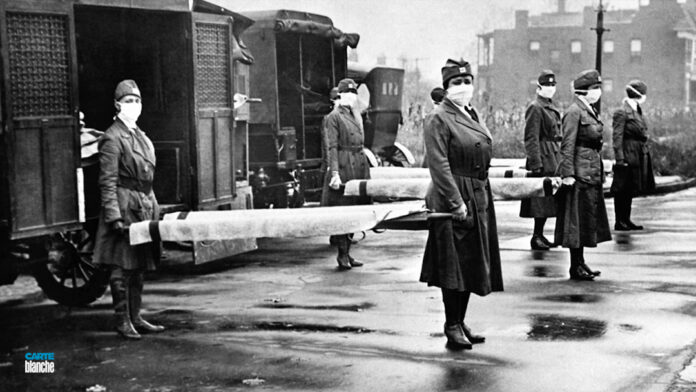 This week Carte Blanche meets a 100-year-old survivor of another global pandemic – the Spanish Flu – which swept across the globe in 1918.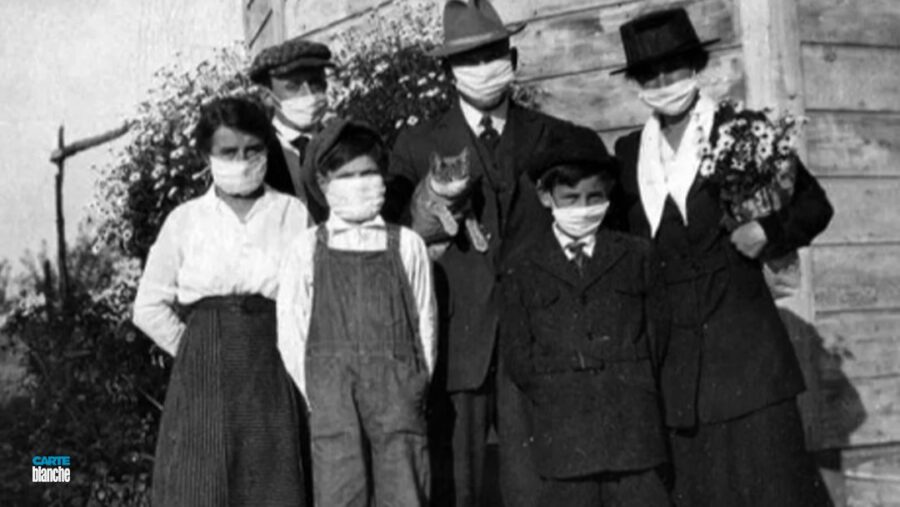 You can watch the show on Sunday 13  December in South Africa on DStv Now or stream it overseas in most countries from Tues 15  December if you're abroad.
STORIES OF SPIRIT                                                     
Making sense of a global pandemic has consumed the world this year. But just over a century ago in 1918, another lethal virus swept the globe – the so-called Spanish flu that spread simultaneously through Europe, Asia and North America over a twelve-month period. Soldiers returning from the First World War contributed to its rapid spread through South Africa and eventually claimed over 50 million souls globally.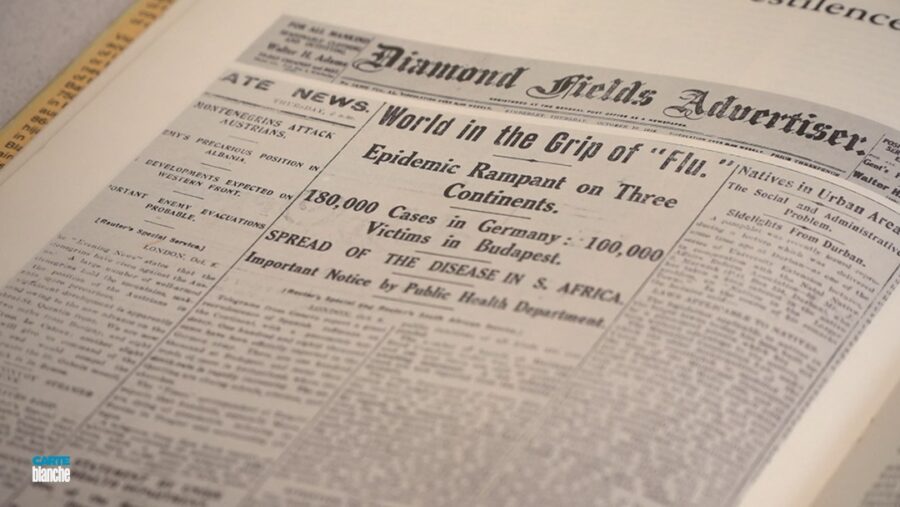 The pandemic tore families apart. This week Carte Blanche shares some stories of families who survived, and meets a 100-year-old survivor who explains what it took for families to prevail against a pandemic then, and what it takes today. (Producer: Annalise Lubbe| Presenter: Masa Kekana)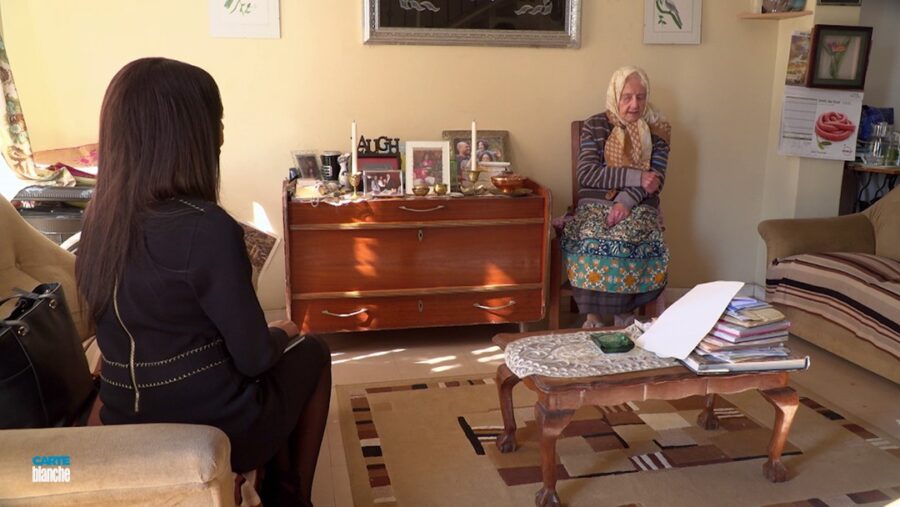 Watch the show overseas | Watch in SA on DStv Now
A little more than a century ago the #SpanishFlu claimed the lives of 50 million people globally. @MasaKekana hears the stories of 3 families who survived and the impact it had on their lives this Sunday at 7pm on #CarteBlanche. @MNet @DStv pic.twitter.com/jJjugVjrOJ

— Carte Blanche (@carteblanchetv) December 10, 2020
What would motivate someone paralysed from the waist down to put in hours at the gym and on the road, to get stronger and fitter than most able-bodied sportsmen? Former Lions Sevens rugby player and kickboxing prize-winner Darren Thomas has stared down the spinal cord damage that left him paralysed after a home invasion in 2007, to build the upper body strength of a champion. And now he's set to resume competing in sport competitions that everyone thought he'd left behind for good. Carte Blanche uncovers the life and loves that fuelled his relentless passion. (Producer: Tarryn Crossman| Presenter: Derek Watts)
Watch the show overseas | Watch in SA on DStv Now
Darren Thomas was the victim of an armed robbery that left him paralysed. But he refused to give up the fight. Darren's story is an inspirational tale of mind and body. Join #CarteBlanche this Sunday at 7pm on @MNet channel 101. @DerekWatts pic.twitter.com/f7ESSTi2qP

— Carte Blanche (@carteblanchetv) December 9, 2020
INVESTIGATIONS
Carte Blanche Presenter Claire Mawisa says:
"For the last ten years, a mother has been convinced that the death of her daughter happened under very suspicious circumstances. But, after repeated enquiries, the police ruled it an accident. Now, she has found someone who believes in her theory. Will she get answers to the mystery behind the decade-old tragedy?"
In 2011, Suraya Deedat and her four young children were found dead after a fire tore through their Johannesburg home. There were no signs that the 32-year old mother tried to escape the burning house and save her children, while her husband managed to escape unharmed. Investigations into the incident concluded that the fire was an accident caused by an electric heater. Now, nearly a decade later, Suraya's family is back in court, hoping that a renewed inquest will finally bring them the closure they need. (Producer: Anina Peens | Presenter: Claire Mawisa)
Watch the show overseas | Watch in SA on DStv Now
A grandmother finds her last hope in the reopened inquest following a decade-long journey to solve the mystery surrounding the death of her daughter and her four grandchildren. That's #CarteBlanche this Sunday at 7pm on @MNet channel 101. pic.twitter.com/IztsYh77QR

— Carte Blanche (@carteblanchetv) December 10, 2020
Tis the season to be mindful – as house robberies are statistically set to increase over the festive period. As many South Africans leave home to travel, Carte Blanche gains the wisdom of a recent UNISA study conducted through interviews with convicted housebreakers to understand the weak points that can be breached in any home. A former navy intelligence officer turned home safety expert stages a break-in to help illustrate how intrusion testing and a multi-layered approach to home security could deter intruders and keep people and property safer.(Producer: Sasha Schwendenwein | Presenter: Macfarlane Moleli)
Watch the show overseas | Watch in SA on DStv Now
How do burglars select their targets? @macmoleli speaks with #security experts and hears from a convicted burglar on how to protect our homes this #FestiveSeason. Join #CarteBlanche Sunday 7pm on @MNet channel 101. pic.twitter.com/GGpu831Ezm

— Carte Blanche (@carteblanchetv) December 9, 2020
If you're in SA – you can watch Carte Blanche on DStv Now.
If you're overseas – you can watch #CarteBlanche from Tuesdays, and thousands of other popular local South African shows & movies by subscribing to Showmax International now. You can try it FREE for 14 days. 
Carte Blanche is on M-Net & M-Net HD [101], December 13 2020 at 19:00 & again on M-Net Plus 1 [901] at 20:00
***
Please note: Carte Blanche is only available to international Showmax subscribers in Andorra, Australia, Austria, Belgium, Denmark, Finland, France, Germany, Greece, Iceland, Indonesia, Ireland, Italy, Liechtenstein, Luxembourg, Malta, Monaco, Netherlands, New Zealand, Norway, Portugal, San Marino, Spain, Sweden, Switzerland, United Kingdom. Not all titles are available in all territories. Showmax brings you the best South African series and movies, from the classics to the latest releases, from complete box sets to kids' favourites.