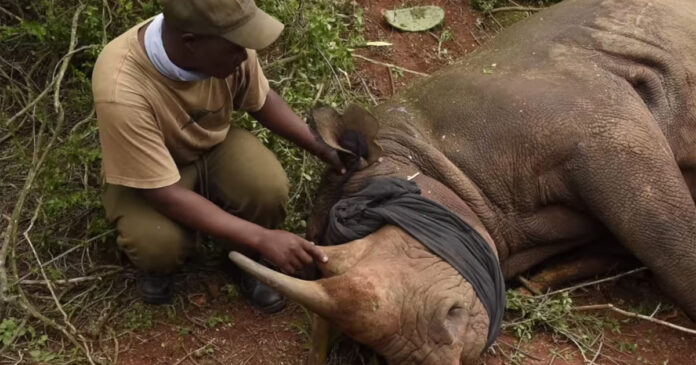 A black rhino in the Eastern Cape, South Africa, that was struggling to walk, with a giant splinter stuck in his foot, has had the obstruction removed thanks to the awesome work of world-famous wildlife vet Dr William Fowlds and his great team.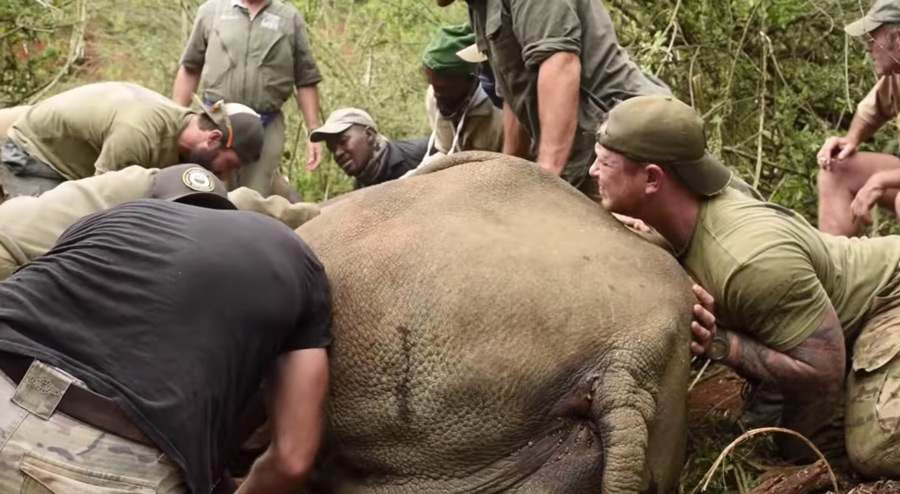 According to Buffalo Kloof Private Game Reserve, the black rhino was spotted limping badly yesterday morning, Friday 11 December, by an Anti-Poaching Unit member.
"Mostly, we try not to interfere with them, but when they look to be in a vulnerable condition we have to intervene with medical assistance," said Buffalo Kloof. "This video is a small glimpse of what goes on behind the scenes to protect these animals daily. Thank you to Dr William Fowlds and his incredible team for their help today!"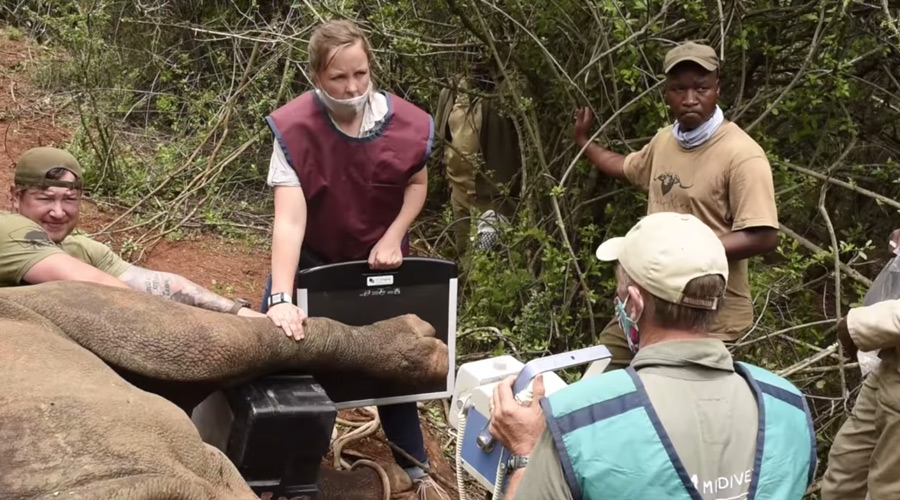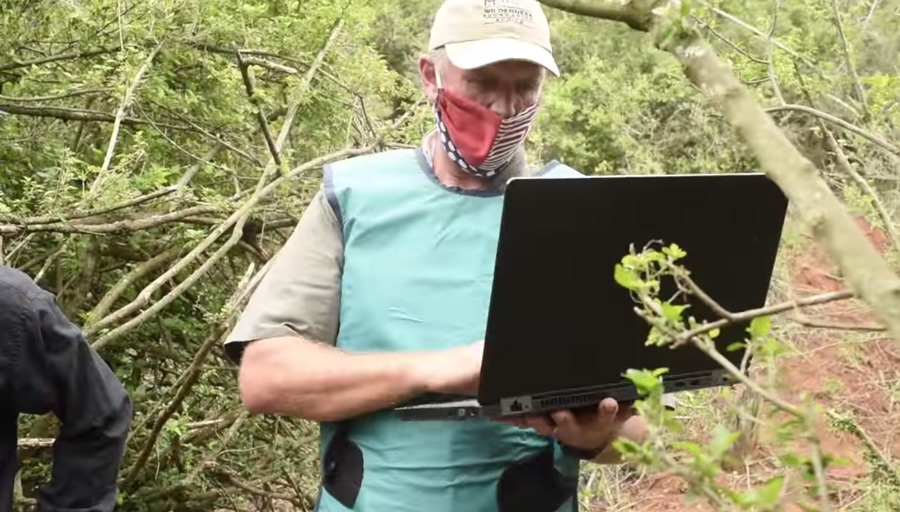 The family-owned game reserve said there was a lot of manoeuvring, x-rays and examination before a sharp piece of wood was found embedded deep in his back left foot.
"The foreign object was removed and fortunately no major infection had started yet. We fitted him with a tracking collar to monitor his condition closely over the next few weeks. With us catching it early we hope he heals fast and his condition improves," said BK.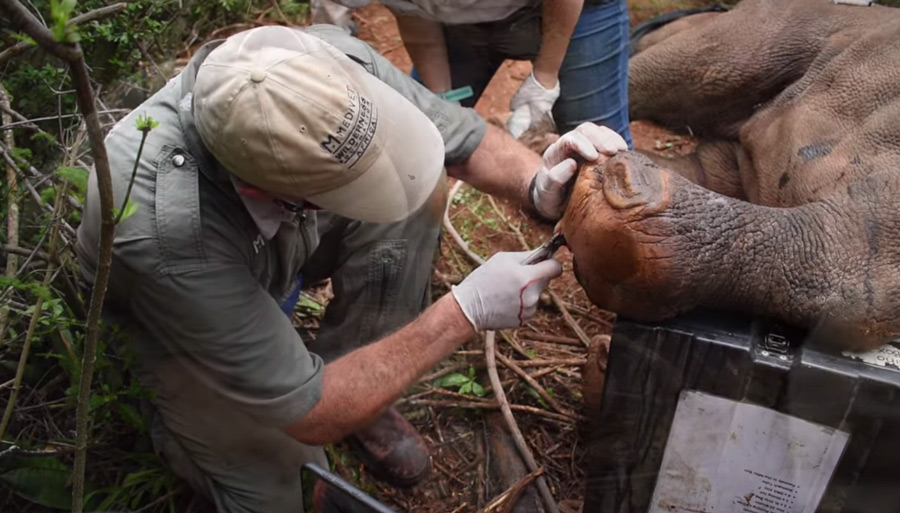 While the rhino was out, rescuers got the opportunity to tenderly stroke the rhino, and one can be heard telling the camera how much he cares for and loves rhino.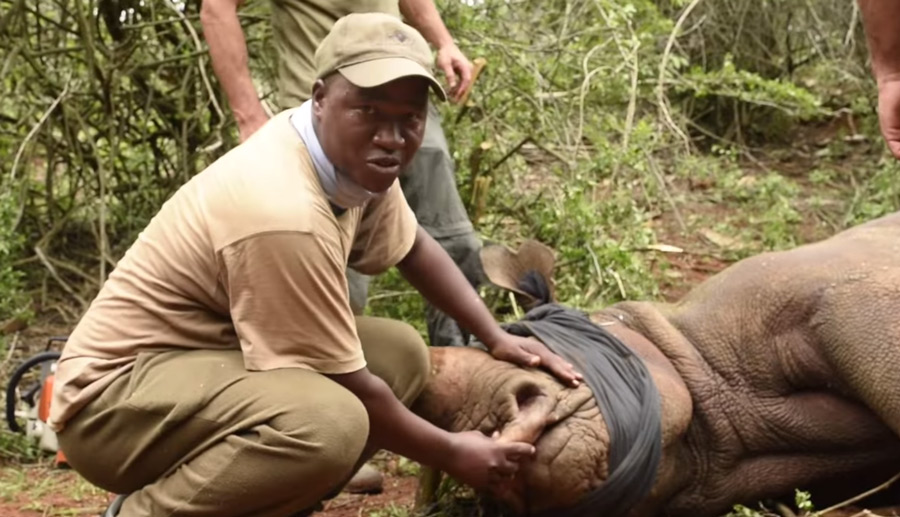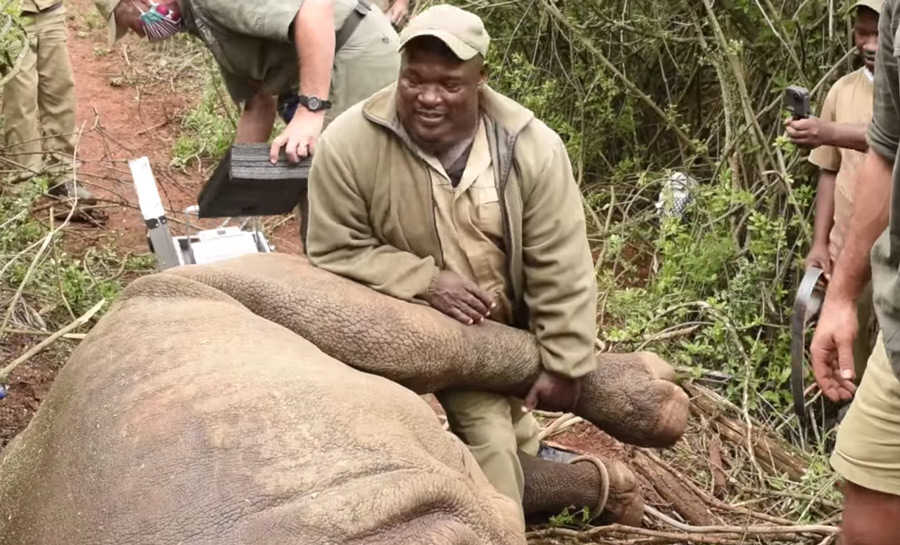 After their work was done, saving the rhino from much suffering, the rhino thanked the team by giving them a "true 'black rhino' chase… which is always a good sign. ❤️🙏🏼🦏" said Buffalo Kloof. He looks well on the road to recovery!
Buffalo Kloof, a 20 000 hectare private game reserve, is passionate about providing a natural space for critically endangered animals to thrive and roam free.
Dr Fowlds is known around the world for his incredible work with rhino conservation, most famously for the operations he did on Hope, a young female black rhino that was brutally wounded by poachers in the Eastern Cape. England's Prince Harry thanked Dr Fowlds and his team in a speech in 2015. As Harry said then: "Every single rhino matters."
Watch the full video here. 
Update 23 December 2020 from Dr William Fowlds: "Since the procedure this magnificent bull has been kept under close watch by the rangers and we're happy to report that his condition is very much improved and he's almost back to normal. A great effort all round and very glad to see this rhino healthy and happy once more."