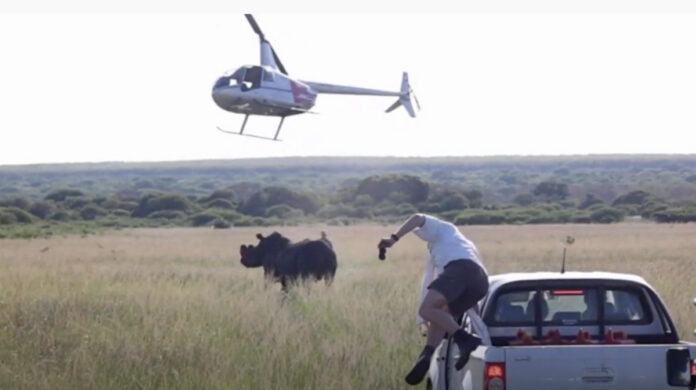 The Nkombe Rhino Organisation, run by Joe Pietersen, recently completed its 100th dehorning – a final desperate measure to give rhino a chance at survival against poachers. The video below of the milestone event shows viewers a close-up view of the heartbreaking, yet vital, dehorning process which can save a rhino's life.
Anthony Kirkwood, Creative Director of Big Red Designer Agency, was on the scene to film this painfully poignant video of a caring team of humans removing a rhino's horn… in order to help protect the rhino from being poached.
The rhino featured in the video is Bojangles, an eight-year-old rhino whose partner and daughter were both killed by rhino poachers.
WATCH VIDEO: Bojangles | A rhino's last chance (Rhino Dehorning)