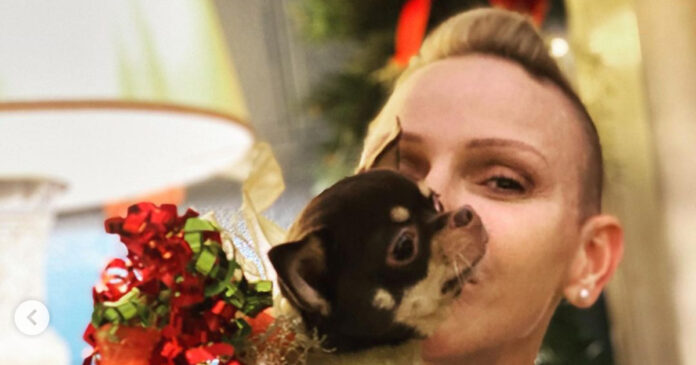 As the world discusses her haircut and husband's latest paternity suit, Princess Charlene of Monaco has gracefully posted a Christmas message with family photos on her Instagram page.
The former South African Olympic swimmer, born Charlene Wittstock, said: "Merry Christmas to all our friends and families, love you all ❤️" The main photo on Instagram featured her husband Prince Albert II of Monaco, their daughter Princess Gabriella (6), and Albert's sister Princess Stephanie (52) with her children.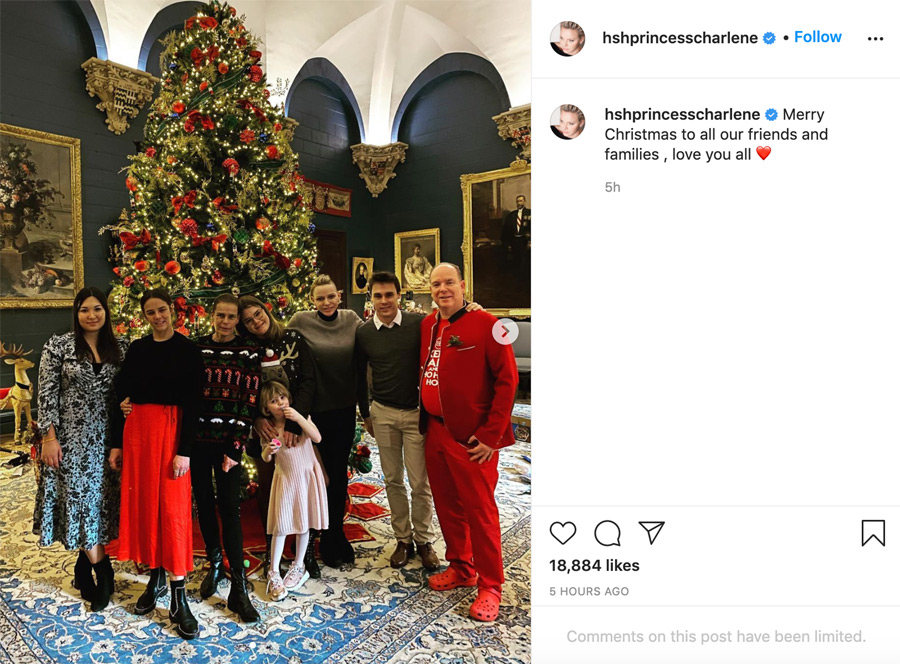 There were also photos of Prince Albert II with the couple's twin children – Gabrielle and Prince Jacques; and a photo of Princess Charlene alone kissing the family dog.
Earlier this month Charlene (42) surprised the world by appearing at the Monaco Christmas Show sporting a new hairstyle that is perhaps a royal first – with half her head shaven. Many loved the new look with the Monaco Tribune admiring her "boldness". However some said it was a cry for help.
At around the same time it was revealed that Prince Albert II is to face court in February, in Milan, Italy; in a claim that he has fathered an illegitimate child. If proved true, this would be his third 'love child'. According to reports the child was born on 4 July 2005 to a 'secret girlfriend', a Brazilian woman (34) while Princess Charlene and Prince Albert II were dating. (The other two children, whom the Prince supports after DNA proved he was their father, were born before the Prince began dating Charlene.)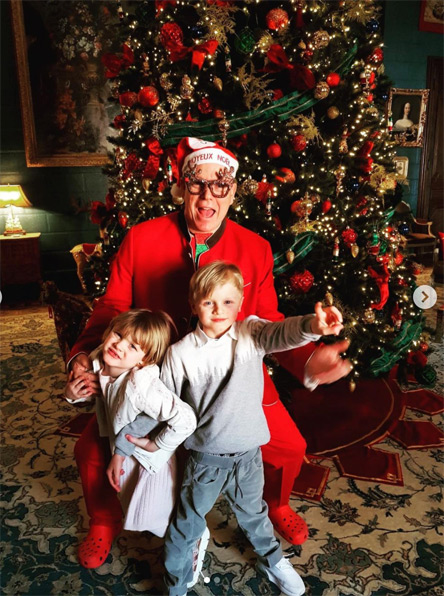 Prince Albert's legal team has dismissed the claims as a hoax. Her lawyers have requested a DNA test. As has been widely reported the woman's 15-year-old child sent a letter to Prince Albert in September saying: "I don't understand why I grew up without a father, and now that I have found you, you don't want to see me."
The Brazilian mother claims she travelled internationally with Prince Albert II, including being introduced to Vladimir Putin at a meeting in Moscow. Prince Albert's lawyers may file a counter claim for "attempted fraud and blackmail" because the claimant threatened to go public with her story if she wasn't paid.
Princess Charlene, who cried at her wedding, apparently told Huisgenoot magazine last year: "People are very quick to say, "Oh, why isn't she smiling in the photos?". Well, sometimes it's hard to smile. They don't know what's going on in the background. I have the privilege of having this life, but I miss my family and my friends in South Africa and I'm often sad because I cannot always be there for them.'"
Last week Princess Charlene posted a family snap next to the Princess Gabriella boat, saying: "The baptism of the maritime police boat. Named Princess Gabriella. Congratulations my baby girl ❤️"