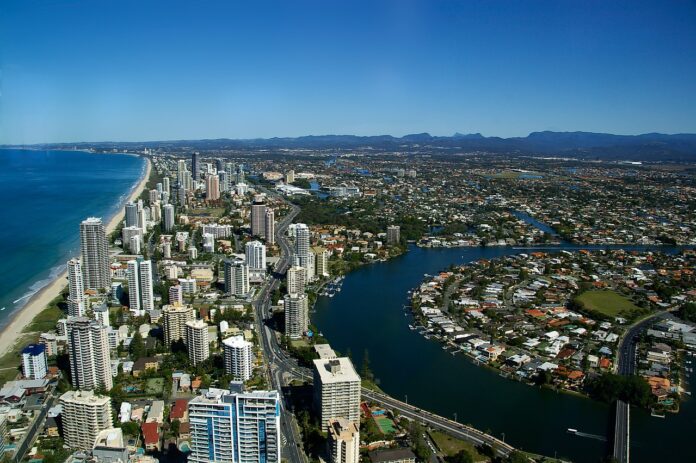 The mutated Covid-19 variant (known as the 501.V2 Variant), which was announced in South Africa 10 days ago, has been discovered for the first time in Australia in a person who recently returned from SA.
The female traveller was in quarantine in Queensland when she tested positive for the new 'super strain'. It's therefore hoped that the variant has not spread any further in Australia.
Australia's Health Minister Yvette D'Ath confirmed it was the first time the South African strain had been found in Australia. She said "the good news about this individual – is that they were in hotel quarantine at the time they were tested and they have since been transferred to a hospital. We are absolutely confident that all proper measures were taken at the hotel and in the transfer and, of course, at the hospital in relation to this positive case."
The patient is receiving treatment at the Sunshine Coast University Hospital, according to 7News, and all passengers from her flight are being monitored.
The new mutation, which genomics scientists first identified in Nelson Mandela Bay, was announced by SA Health Minister Dr Zweli Mkhize on 18 December 2020.
Professor Salim Abdool Karim, chairperson of South Africa's COVID-19 ministerial advisory committee, said at the time that the new 501.V2 variant had become dominant in South Africa. He said little was known about the severity of the new strain but that it seemed to be spreading much faster. Positive cases of coronavirus in SA have risen sharply, with over 50,000 new cases since Christmas, and last night South Africa was moved from Level 1 to an adjusted Lockdown Level 3.
Two patients in the UK, who were in contact with visitors to SA, have also tested positive for the SA strain. The UK itself has also identified a new more contagious strain – named B.1.1.7 – but according to British Health Secretary Matt Hancock the SA variant has mutated further and is "yet more transmissible".
Anyone entering Australia from overseas has to undergo 14 days in hotel quarantine or in hospital. Queensland currently has 11 active cases of Covid-19, all of which were acquired overseas and detected whilst in hotel quarantine.