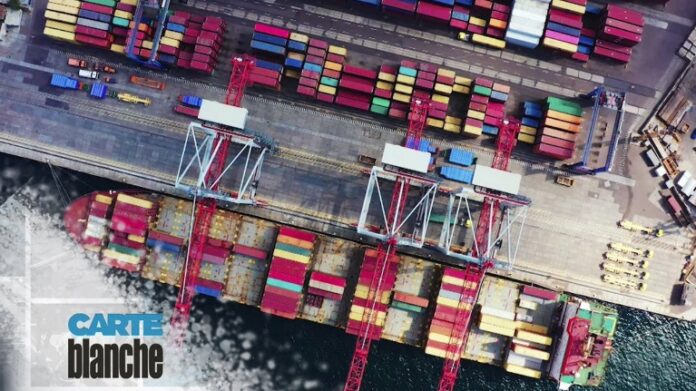 This week Carte Blanche investigates a shipping provider who went into liquidation in 2020 and COVID-19 got the blame… while many emigrating South Africans suffered.
Shipping Swindle
It's estimated that more than 20,000 South Africans emigrate every year. Finding a reliable service to courier a life's worth of possessions and valuables is one of the first tasks on the list.
This Sunday, Carte Blanche investigates a shipping provider who promised to pack up customers' homes, organise the container and ship and clear the contents all the way to the new home's front door overseas. When the business collapsed and went into liquidation this year, COVID-19 got the blame.
But with unpaid shipping costs, leaving some clients to pay double to release their containers and with some containers never even sent, Carte Blanche exposes how the business was already in dire straits long before lockdown, as ever more customers were duped into parting with their cash. (Producers: Carol Albertyn Christie & Sasha Schwendenwein| Presenter: Masa Kekana)
You can watch the show on Sunday 3 January in South Africa on DStv Now or stream it overseas in most countries from Tues 5 January if you're abroad.
Also on Carte Blanche this Sunday, 3 January 2021
MORE INVESTIGATIONS
Questions on Koeberg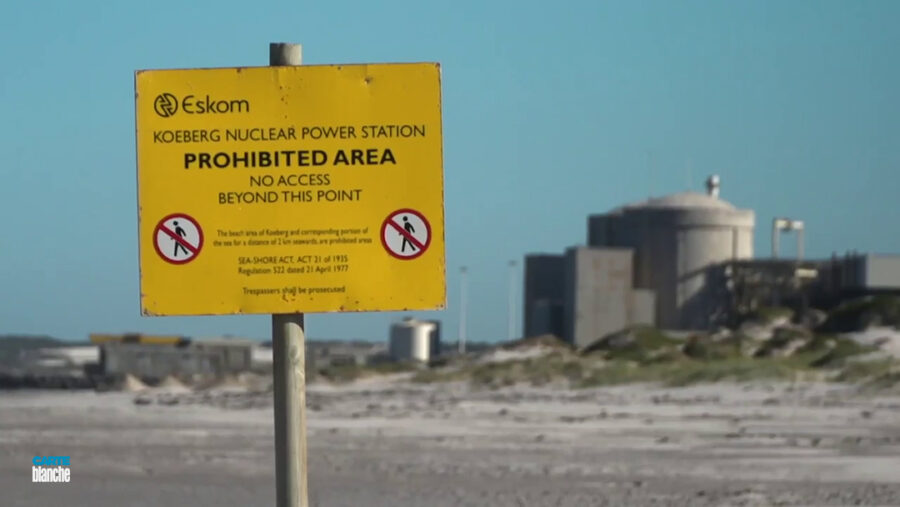 Africa's only nuclear power station outside Cape Town is set to have its lifespan – that started when its power was integrated into the Eskom grid in 1984 – extended by another 20 years. For years, anti-nuclear activists have raised the alarm about the possibilities of a nuclear accident at Koeberg and have questioned the capacity of both Eskom and South Africa's National Nuclear Regulator to conduct adequate oversight and maintenance. Carte Blanche examines how ready the City of Cape Town would be to roll out the complex evacuation processes that might be called for in the case of trouble at Koeberg.(Producer: Neil Shaw | Presenter: Claire Mawisa)
Watch the show overseas | Watch in SA on DStv Now
STORIES OF SPIRIT
Reversing Injustice: Victory for Ebenhaeser Land Claim
What will it take for land claims to be settled successfully and for the legacy of apartheid to be overturned once and for all? The people of Ebenhaeser in the Western Cape believe they know part of the answer. Theirs is a story of an epic battle to regain the fertile, high-value agricultural land on the Olifants River that they were removed from in 1926. Their claim – finally mediated during lockdown – will benefit a community of about 2000 people, making it one of the biggest land restitution applications in the province. Carte Blanche investigates the features of the deal that hopes to avoid problems that have dogged other major land claims in South Africa – including substantial government funding to restore farms and a take-off and mentoring agreement with the country's largest producer of no-added-sulphur, organic wines, Stellar Winery. (Producer: Liz Fish | Presenter: Derek Watts)
Watch the show overseas | Watch in SA on DStv Now
Getting the Job Dung
One cow produces about 30kg of manure every day. With an estimated 1,5 billion cattle in the world it is estimated that by 2030 the world will be producing 5 billion tonnes of dung every year – most of it by livestock. An excess of nitrogen-rich manure is bad news for rivers and oceans – where much of the dung ends up. Carte Blanche introduces the miracle contribution of the mighty and brilliant dung beetle. Not only does it navigate using the Milky Way when it flies and helps keep soils in water-scarce countries like South Africa porous, but it can also pull and process over a thousand times its own body weight in animal waste, which makes it a productive cleaning machine in the looming dung Armageddon. (Producer: John Webb | Presenter: Derek Watts)
Watch the show overseas | Watch in SA on DStv Now
Unbothered and undeterred – one of Africa's favourite insects, the #dungbeetle, is considered by scientists as a possible secret weapon in the battle for a more sustainable future. @journojohn has more on #CarteBlanche Sunday 7pm @MNet @DStv #Ecology #Sustainability pic.twitter.com/vKXJAfldYQ

— Carte Blanche (@carteblanchetv) December 30, 2020
If you're in SA – you can watch Carte Blanche on DStv Now.
If you're overseas – you can watch #CarteBlanche from Tuesdays, and thousands of other popular local South African shows & movies by subscribing to Showmax International now. You can try it FREE for 14 days. 
Carte Blanche is on M-Net & M-Net HD [101], January 3 2021 at 19:00 & again on M-Net Plus 1 [901] at 20:00
***
Please note: Carte Blanche is only available to international Showmax subscribers in Andorra, Australia, Austria, Belgium, Denmark, Finland, France, Germany, Greece, Iceland, Indonesia, Ireland, Italy, Liechtenstein, Luxembourg, Malta, Monaco, Netherlands, New Zealand, Norway, Portugal, San Marino, Spain, Sweden, Switzerland, United Kingdom. Not all titles are available in all territories. Showmax brings you the best South African series and movies, from the classics to the latest releases, from complete box sets to kids' favourites.