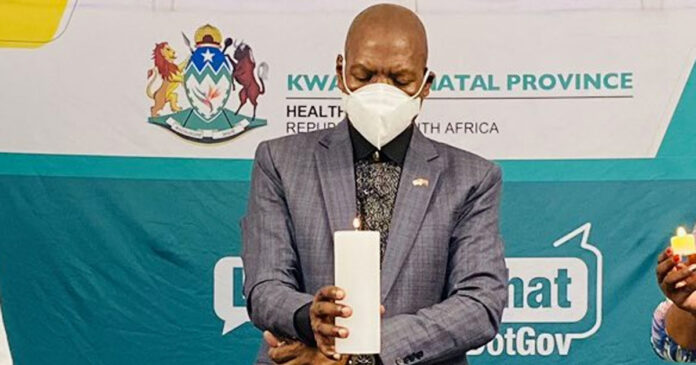 South Africa's Health Minister Dr Zweli Mkhize announced that as of today, "the total number of confirmed #COVID19 cases is 1 100 748; the total number of deaths is 29 577 and the total number of recoveries is 903 679."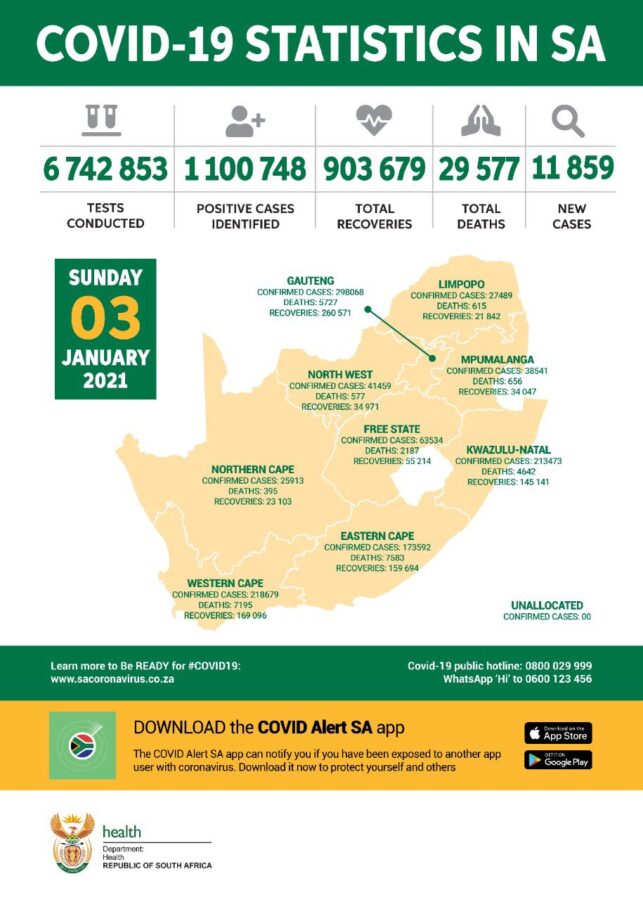 Today's stats show a 32% positivity rate. There were a further 402 deaths overnight, with over 100 each in the Western Cape (107) and the Eastern Cape (109).
The recovery rate now stands at 82.1%, said Dr Mkhize.
The Health Minister reminded South Africans (and visitors to SA) to use the COVID Alert SA app to protect yourself, your loved ones and your community.
Source: Dr Mkhize