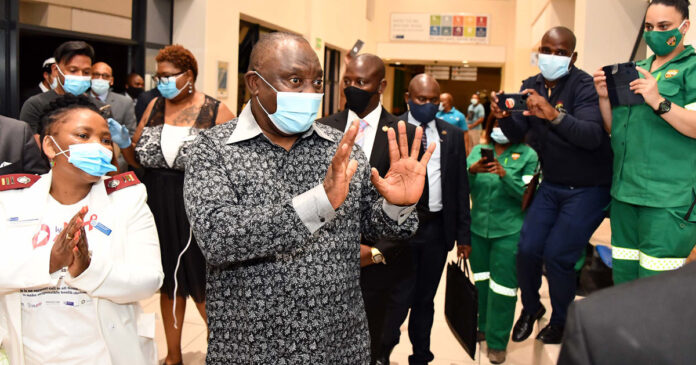 There will be no 'family meeting' tonight in South Africa. The Presidency has confirmed that there is no truth to the rumour that President Cyril Ramaphosa was to address the nation tonight, Monday 4 January 2021.
Rumours had been flying on social media that President Ramaphosa was due to announce even stricter restrictions, and that South Africa was heading for a Lockdown Level 5.
The fake news has been fuelled by concerns over the increase in positive Covid-19 cases in SA. The country has already moved from Level 1 to an adjusted Level 3 to curb the spread. New regulations include beach bans, alcohol bans and a curfew of 09h00 to 06h00. The regulations will remain in place until 15 January when they will be reviewed.
The bans have eased the pressure on hospitals, with some trauma wards in SA empty on New Year's Day when they are normally packed. This has allowed health workers to focus more on Covid-19 patients.
A spokesperson from The Presidency confirmed to TimesLive that the rumours were unfounded.
UPDATE: President may address the nation tonight, Wed 6 January