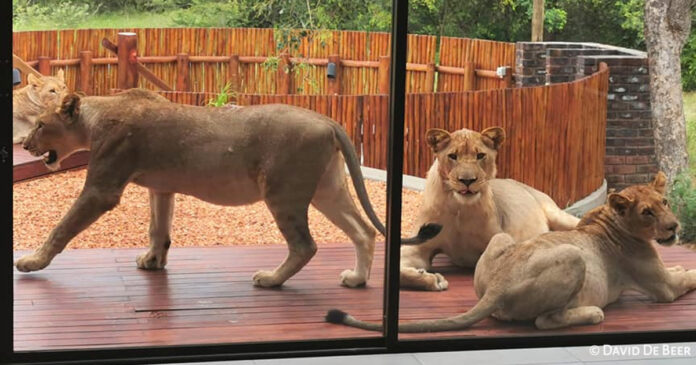 A South African family was surprised to discover a pride of lions has made itself at home on their patio near Hoedspruit! Although probably not as surprised as the comfortable lions were when they spotted the human intruders! Watch the video below to see the moment the lions scatter when they see the humans enter.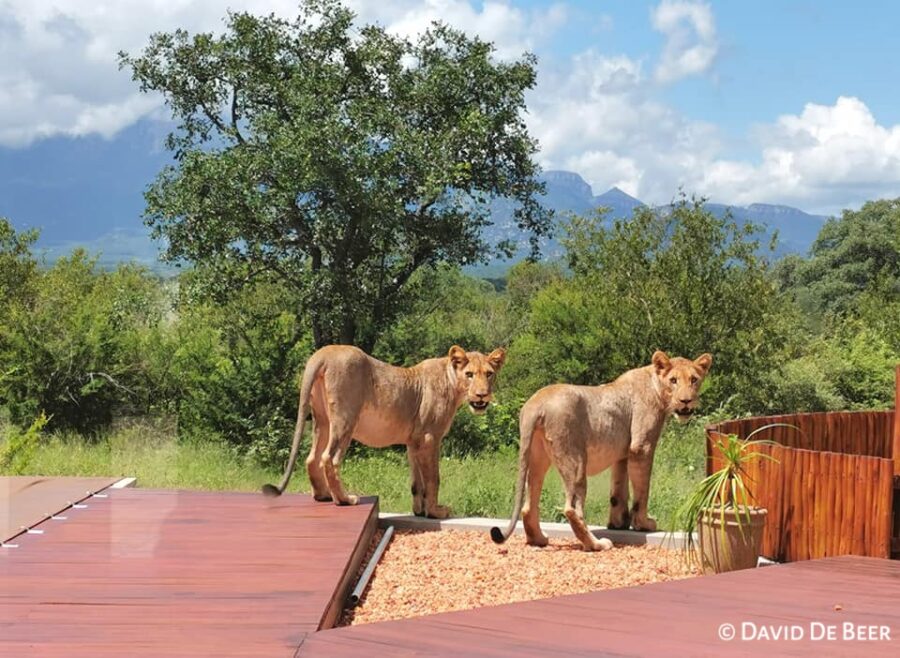 David de Beer, owner of Davon Construction in Hoedspruit, posted the lion photos and videos to Facebook, explaining: "So we arrive at my Father's house (that's for sale) on Leadwood Estate today only to find someone has already moved in…"
The pictures are classic, with the lions definitely reluctant to leave. They had probably sought out the shade of the patio in the steaming Limpopo heat.
South Africans are used to finding more than just mosquitoes and bugs on their patios. In KwaZulu-Natal, vervet monkeys make regular visits. But a pride of lions, one of the 'Big 5', in your front garden is pretty rare, even for a South African! In this case, instead of letting the place go to the dogs, it went to the lions!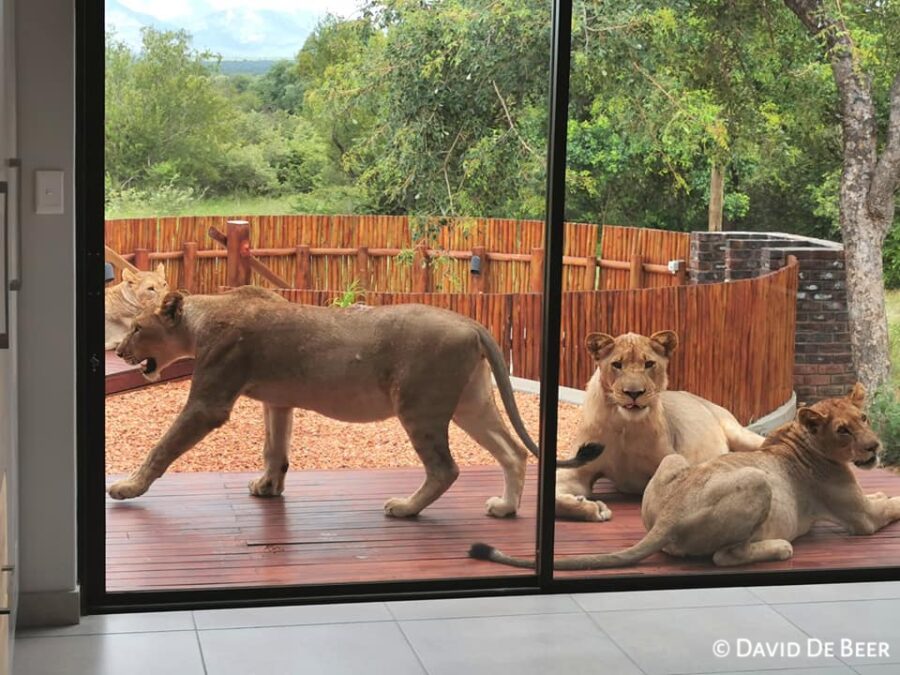 Leadwood Big Game Estate is 450km from Johannesburg, and just 7km outside Hoedspruit, in the heart of the African bush. According to its website, 1-hectare vacant stands sell for R2-million (inc. VAT). The estate is situated within a Big Game Conservancy "where Big Game such as lion, leopard, rhino as well as plains game roam freely over 5 500 hectares of unspoiled bushveld between the Kruger National Park and the Blyde River Canyon."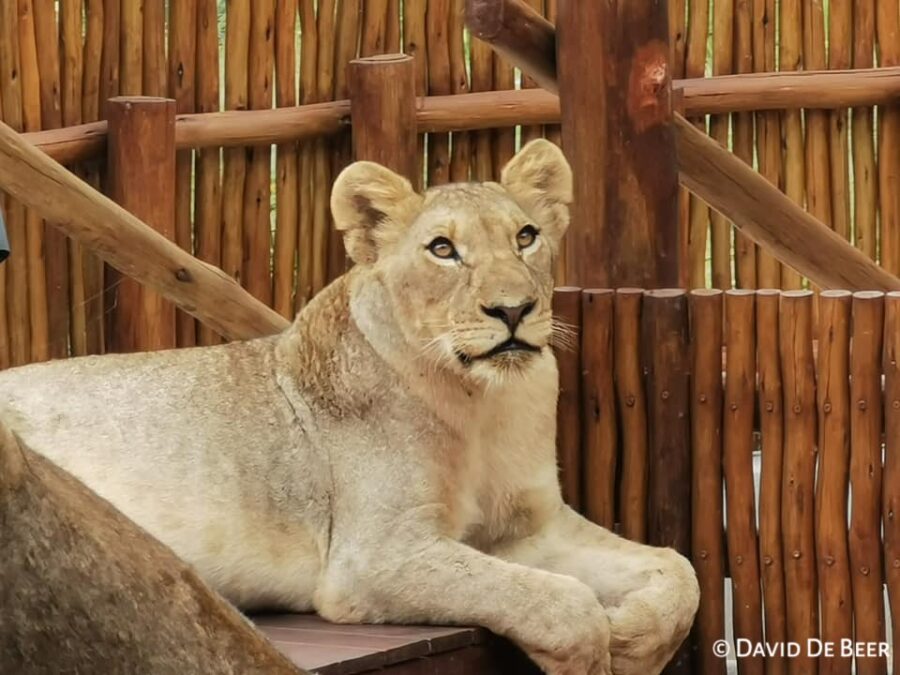 Lions on the patio are not usually part of the package! The Estate is normally within a very safe environment!
WATCH VIDEO Lions on the patio, South Africa
WATCH VIDEO Lions hanging around at Hoedspruit home