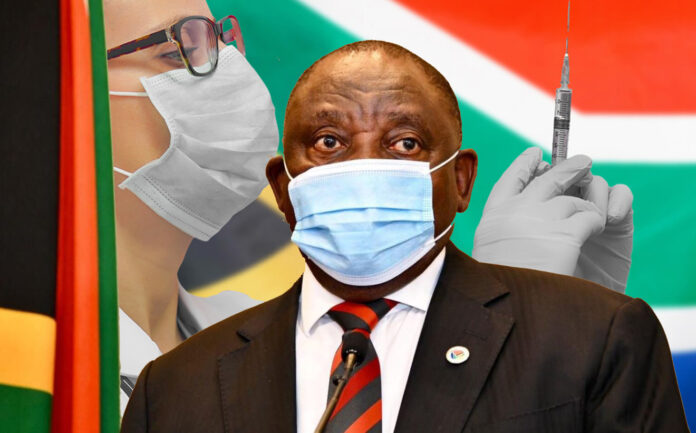 In his address to the nation on Monday night, President Ramaphosa claimed that his government has been working on vaccine acquisition for six months, which would have been since July last year. Yet there is much evidence to suggest this is simply not the truth… writes Democratic Alliance (DA) Leader John Steenhuisen.
We cannot fully discard the risk that government's reluctance to secure a full supply of vaccines from reputable suppliers is because the politically connected are hoping to score kickbacks from Chinese and Russians suppliers.
The DA has been reliably informed that calls to the reputable vaccine manufacturers only started this year once the political pressure ramped up, even though some of them stopped taking orders in June last year already.
Professor Salim Abdool Karim, co-chair of the government's Ministerial Advisory Committee (MAC), stated yesterday in an interview on SAFM that South Africa did not join the vaccine race, that we did not pay the necessary deposits to secure vaccines in large numbers as other countries did.
We also know from news reports that it was left to Johnson & Johnson, a global pharmaceutical company whose vaccine is partly manufactured locally here in SA, to reach out to the SA government in early August, months after most other high and middle-income countries had already secured their supply. And even then, the SA government cancelled the scheduled meeting and only got round to meeting them in September whereupon health officials showed no keen interest to secure supply. As a result, every single one of the 300 million vaccines put into vials in Port Elizabeth are set to leave our shores, if they haven't done so already.
300 million vaccines put into vials in Port Elizabeth are set to leave our shores
Furthermore, South African officials claim to have been in direct discussions with AstraZeneca since September, yet it is the Serum Institute of India, and not AstraZeneca itself, that holds rights to sell the Oxford AstraZeneca vaccine in South Africa. It is no wonder the Presidency is refusing to give any detail on alleged discussions with AstraZeneca.
SA's top virologist, Professor Shabir Mahdi, stated earlier this month that South Africa will struggle to secure vaccines this year. Why on earth would this be the case, if government has been negotiating in good faith for six months now?
It seems that government put all its eggs into the Covax basket, knowing full well that this multilateral arrangement would only ever be able to provide 10% of our total requirements. Even then, government is yet to provide details, including when we can expect to take delivery of these.
If government has indeed been negotiating to acquire vaccines at scale for six months now, people have a right to be informed of why those negotiations patently failed. The public has a right to know why, after six months of claimed negotiations, not one single bilateral agreement was signed, and not a single dose secured for South Africa in 2020. Why has the government had to scramble around this year to secure even a measly 2% of our total vaccine requirement (1.5 million of the up to 80 million doses we require to achieve herd immunity)?
Consider that every single other member of the G20 was able to secure a supply. Most other upper-middle income countries have already begun rolling out vaccines, yet South Africans are still trying to work out whether or not we can believe our President's claims, let alone when vaccines will actually be accessible.
SA's vaccination programme is crucial to South Africa's economic recovery. Until we successfully roll out the vaccine, our dying economy will be dialed up and down on ministerial whim while the government uses (and abuses) the only tool it seems able to wield – rolling lockdown – in an effort to show that it is "doing something" about the virus.
A successful vaccination programme requires people's buy-in. President Ramaphosa needs to start giving the country reasons to trust his government. He should start answering people's legitimate questions openly and honestly. If that means admitting his government dropped the ball massively, so be it. At least then South Africa can move forward on the same page, trusting that people are not being kept in the dark and lied to about life and death matters.
The DA will submit detailed parliamentary questions and PAIA applications (that utilize the Promotion of Access to Information Act) to establish exactly when the process began and what has been achieved so far.
By DA Leader John Steenhuisen
***
If you're abroad – you can stream Sunday's Carte Blanche episode in which the current affairs show asked: will SA be able to provide the vaccine to enough people before 2021 comes to a close? Stream it overseas on Showmax International.