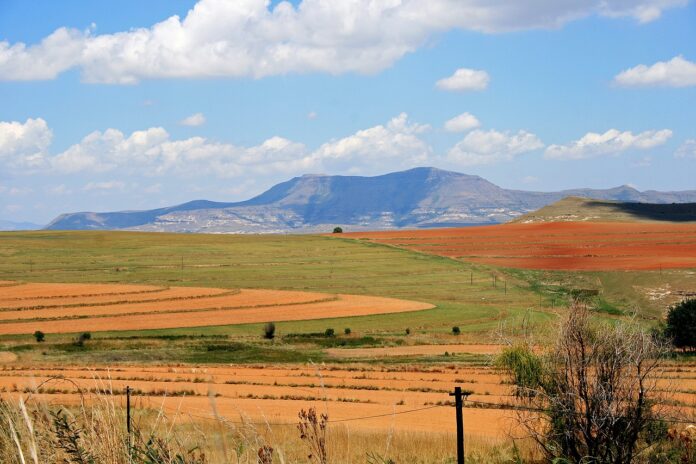 A 77-year-old Free State farm foreman was the target of a brutal farm attack that has shocked the farming community. Simon Makhotha was attacked on Harrisdale in the Zastron area on Sunday evening (17 January) at around 20h00.
According to Free State Agriculture (FSA), Makhotha was taken by surprise by a gang of three who assaulted and stabbed him on a farm which is owned by an emerging black farmer, who does not live on the farm. After gaining access to the farmhouse, the suspects tied up Makhotah and further tortured him.
Once they had plundered the farmhouse, they took the elderly foreman to the farmhouse's septic tank where they tried to drown him, kicking him and pelting him with stones to keep his head under the sewage water.
Police unable to visit crime scene because no vehicles available
FSA said that by dawn, Makhotha managed to free himself and was found by neighbouring workers and admitted to a Zastron hospital. Shockingly, when the attack was reported, local police were unable to get to the scene because there were no vehicles available.
FSA said in a statement that it "strongly condemns" the farm attack, wishes Makhotha a full recovery and hopes the police capture the attackers as soon as possible.
Farm dwellers exposed to growing crime
Martin de Kock, FSA Regional Safety Representative, said: "All persons living and working on farms are exposed to the growing danger of crime in the rural areas."
He said the lack of manpower and vehicles in the rural areas has been an issue for years, but has not been addressed by the government yet. FSA has made repeated calls to police and government to ensure police stations are fully equipped, but say it is becoming increasingly clear that the farming community is on their own.
According to Tommie Esterhuyse, Vice President of FSA, discussions with the South African Human Rights Commission (SAHRC) already began yesterday, 18 January, regarding the lack of implementation of the National Rural Safety Strategy (NRSS).
"This contributes greatly to low defensibility in rural communities. Government departments need to get their house in order to ensure safety for communities as well as provide them with the necessary services," said the statement.