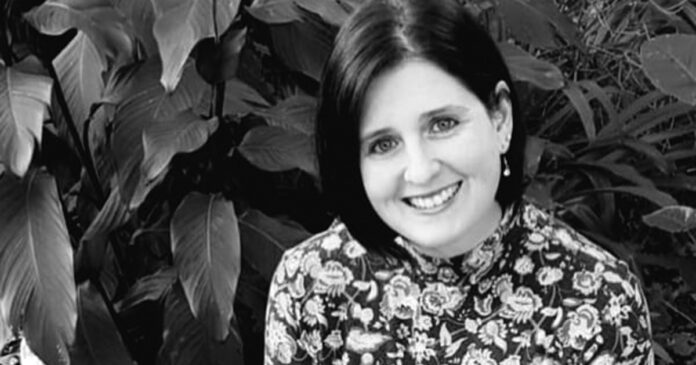 A staggering number of teachers in South Africa have fallen ill during the second wave of the coronavirus pandemic. Many have tragically passed away. Yet, sadly, much of parents' anger over the delay of schools opening (to save lives) has been targeted at teachers, the very people we should surely be heralding as our heroes.
As Professor Jonathan Jansen tweeted: "Every time I read another heartbreaking post about a teacher lost to Covid, I feel another library has left us."
Earlier this month, Prof Jansen did a Twitter survey asking whether, "with 1,700 teachers dead because of COVID" schools should remain closed or open on schedule. The results were evenly split (51/49), and some of the comments were heartless. "They can be replaced," said one. "No work, no pay, like the rest of us," said another.
The delay in opening schools has caused outrage all over social media, but in parents' concern for their children's education, many have slung insults that are further distressing teachers, who are already mourning the loss of so many of their own.
Well known SA teacher Pamela Ben Kantor, whose initiative to help learners during Lockdown went viral last year, has written a post that represents what many other teachers have also told SAPeople. Here, with her permission, is Pamela's post:
"It really pains me to open up my Facebook on a daily basis now and see all the negative comments about teachers and schools at the moment. Thank you to those sharing positive posts about teachers. We really thank you for your support.
"To those of you who feel it is ok to knock your teachers and schools. You should be ashamed of yourselves. Have you taken a minute to even think how much your child's teacher has done for you and for your children, especially in the last year, with all the uncertainty? I'm sure if you think back your teacher has not only been your child's pillar of strength but your's too.
"I understand we all have freedom of speech, but really… I have seen so much negativity in the last few days that it actually breaks my heart. Have you ever thought what life would be like if there were No teachers in this world?
"I can't believe how a decision that has been made, has brought out the most ugly side of people. The most hurtful being:
You became a teacher because it was the only thing you could get into.
You wanted holidays and now you got a longer one.
You should have your salaries cut because you don't deserve to get paid.
"I'm totally Gobsmacked. The decision to close down schools was a department/ Government decision. Be it right or wrong it was decided by professional people who believe they have everyone's best interest at heart.
"Having watched someone fight COVID in the last few weeks, if the department feels they can save one life then I'm all for it. It has nothing to do with getting a longer holiday. I can only talk for myself but I believe most teachers, if not all, want to get back to class and teach.
"Each and every teacher is on their own journey right now. Just like everyone else. It's difficult for us too. We are also human beings and we have feelings. A lot of us are also parents. We also have children and the decisions the Government has made also impacts on our families.
"Be it a public school teacher or a private school teacher. We are all in the same predicament. We are all trying to adjust to a new world to a new normal. It is not easy.
Please Be Kind
"Please Be Kind.
"Let me tell you from my experience. A teacher becomes a teacher because we want to make a difference in the lives of your children.
"We are here for you all. So please do the same for us.??"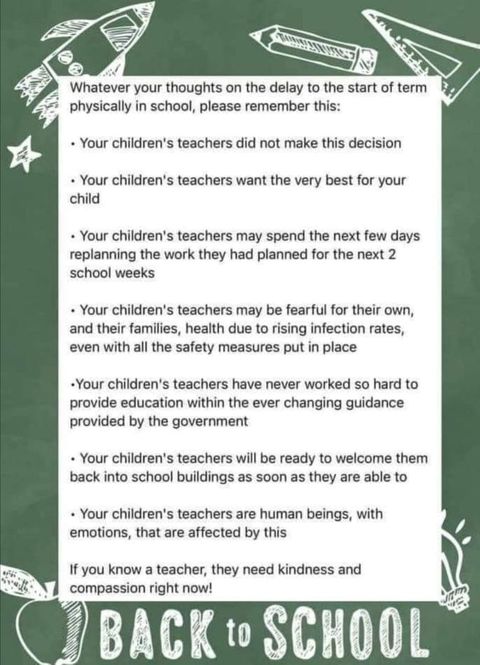 A Western Cape principal today reminded parents in an article on GroundUp: "It was teachers who listened and nurtured and cared. They were the ones who supported learners in the midst of grief at yet another family member who died.
"It was teachers who encouraged learners not to give up on their future and dreams in the face of a parent losing a job or having to deal with the very real implications of salary cuts.
"It was teachers who found the most effective ways to connect with learners. These are the people who taught the same lesson twice, or even three times, a day so that each group they taught it to could be safely small."
According to Elijah Mhlanga, Chief Director: Communications & Media at the Department of Basic Education, over 200 teachers died in two weeks between 15 December, when schools closed, and 31 December. He also revealed that his stats were only taking five provinces into account. "The number is much higher I believe," he said, adding that he thinks most infections are taking place at funerals.
One teacher, who is still recovering, told SAPeople: "I have been very sick. I've experienced terrible symptoms but have had a wonderful nurse looking after me. I've been so blessed with good health all my life, so for me this has taken its toll. Hopefully it will all pass soon. Please look after yourselves. This virus is brutal."