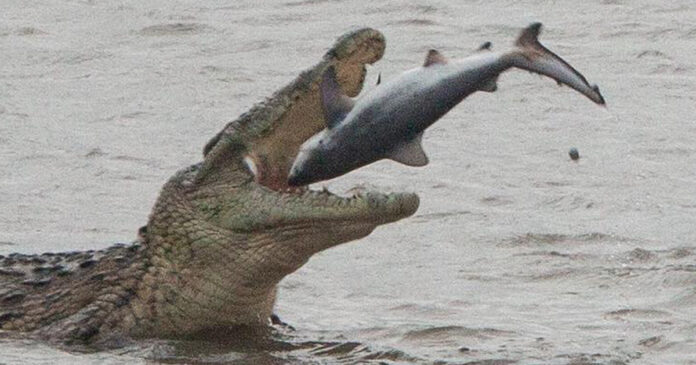 A Save Our Seas Foundation shark researcher has captured an incredible photo of a crocodile catching a shark in the recently opened St Lucia Estuary in South Africa's KwaZulu-Natal (KZN) province. The picture, taken by Ryan Daly, is captioned: "When a predator becomes prey".
Save Our Seas told SAPeople "the image has been extremely well received".
The Foundation explained for those who haven't yet been lucky enough to visit, that St Lucia is South Africa's largest estuary and oldest protected estuary forming the centrepiece of the iSimangaliso World Heritage Site.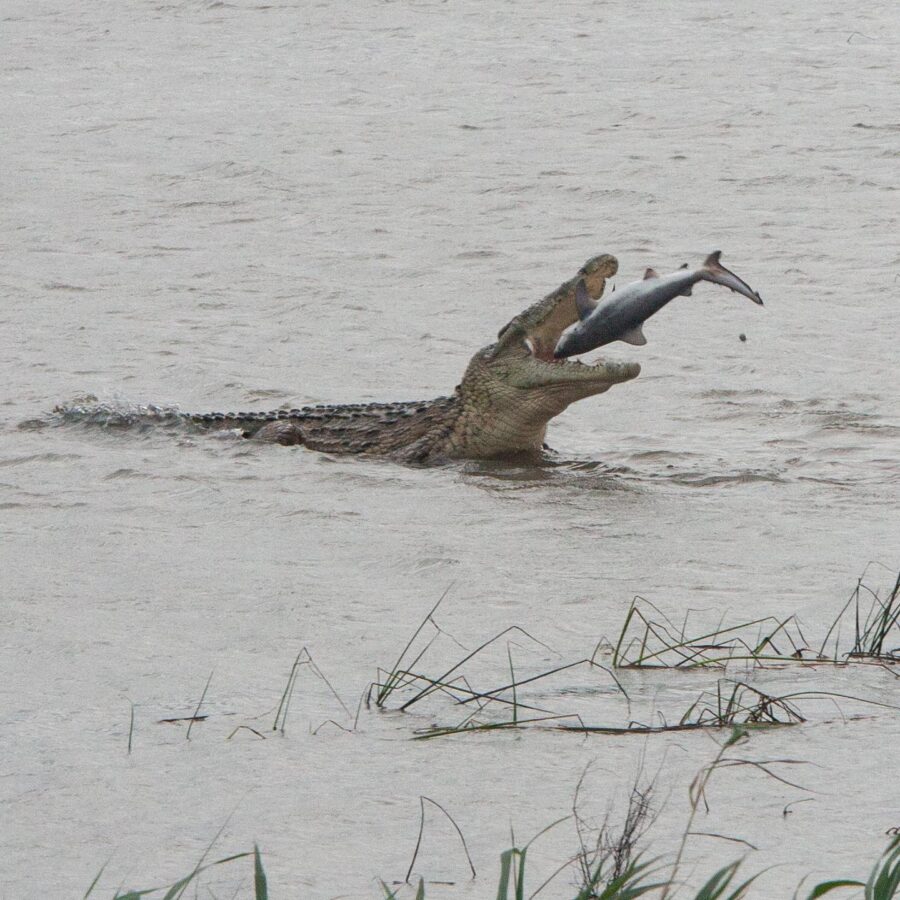 "Although the estuary has historically been home to many bull sharks, it went through a prolonged drought and was closed off from the ocean for over a decade," says Save Our Seas.
"In early January the estuary was again opened to the mouth, and in the last week researchers have found recently pupped bull sharks at the mouth. These pups must have been born since the mouth opened and have been pushing into and out of the estuary mouth as they seek a good nursery habitat. As one of the pups entered the mouth it was snatched by a large nile crocodile (who are also residents in the system)."
The Foundation adds that: "Although it did not end well for this bull shark pup, several other pups were seen entering the estuary where they will hopefully find a good home."
The video below explains how important it was to re-open the mouth of the Estuary.
Follow Save Our Seas Foundation on FB here | Follow Ryan Daly on Instagram here: @african_shark_diaries 
WATCH VIDEO St Lucia estuary mouth being restored, 6 Jan '21