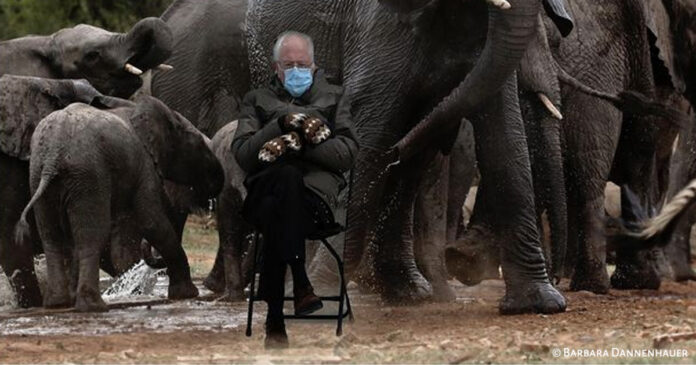 South Africa has entered the Bernie Sanders meme world with some brilliant contributions. Tshwane resident Barbara Dannenhauer created this Bernie Sanders meme of the US politician in SA's legendary Kruger National Park.
Barbara captured the amazing elephant photo last month in the Kruger.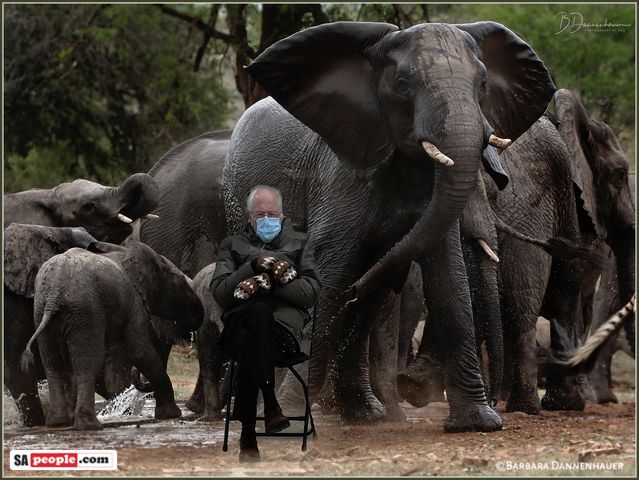 Bernie Sanders seen in a South African expat shop
And in Seoul, South Korea, he's sitting in a shop surrounded by lekker SA goodies for South African expats in South Korea! In fact Lekker Saffa Spaza owner, Flower LaElizabeth Warner jokes: "Bernie needed a sweet mask to go with those mittens. Honoured he paid us a visit ?????" (The pic was edited by @moon.over.mntn.)
She captioned the photo: ???|BERNIE'S MASK & MITTENS| ???.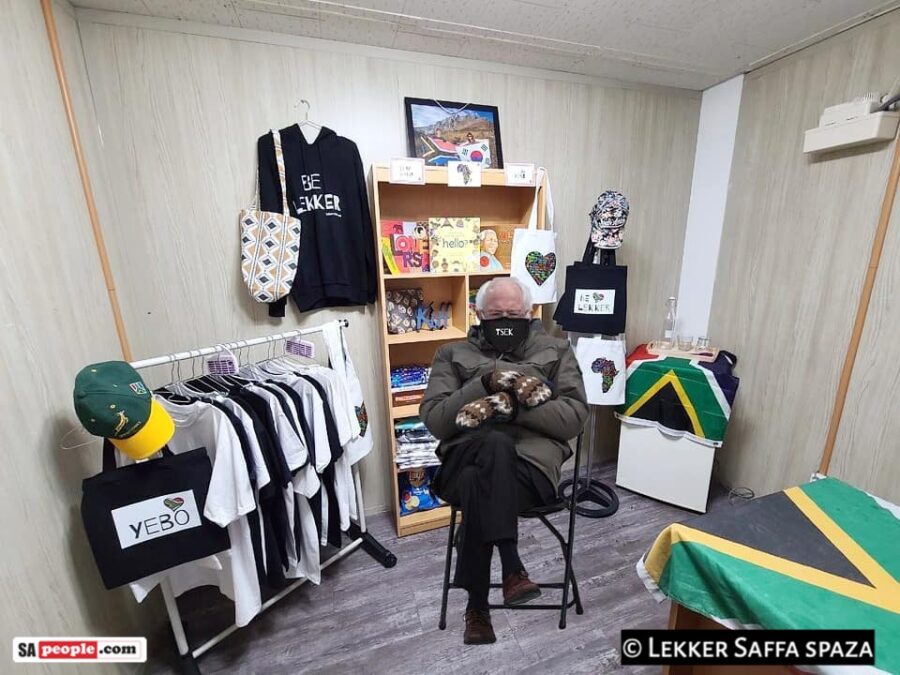 Here's a close-up of that perfect mask the Senator found to go with his mittens!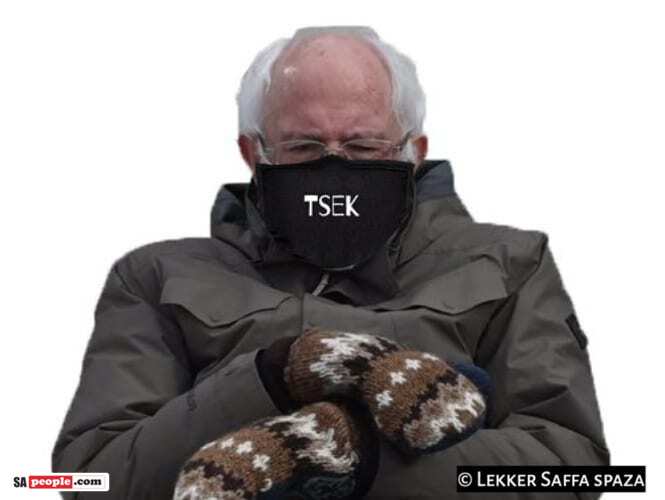 What started the Bernie Sanders meme?
The photo of 79-year-old Bernie of course comes from Joe Biden's inauguration last week, when he and his mittens over-shadowed designer suits and even Lady Gaga's gown. The sight of the democrat from Vermont sitting, social-distanced, in his casual gear with home-made mittens on, that seemed so out of place, was soon turned into a meme on Twitter and we saw Bernie with the characters from Friends, on the bench with Forrest Gump, even on the moon. (You can see lots more here.)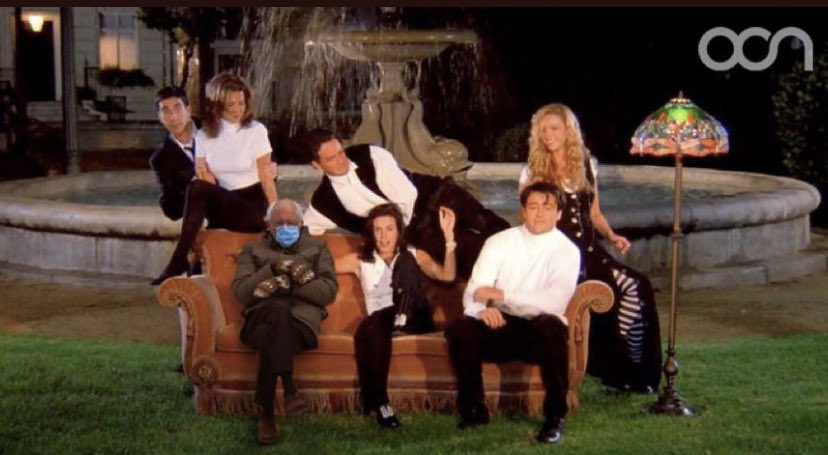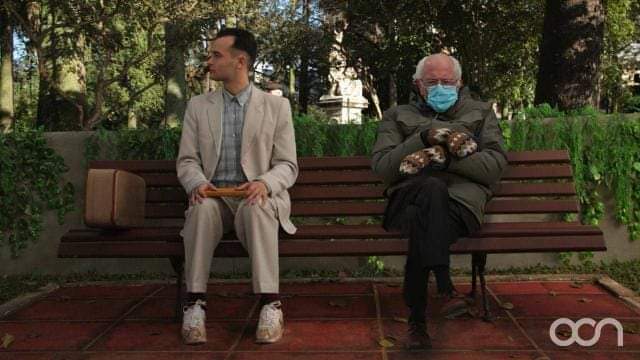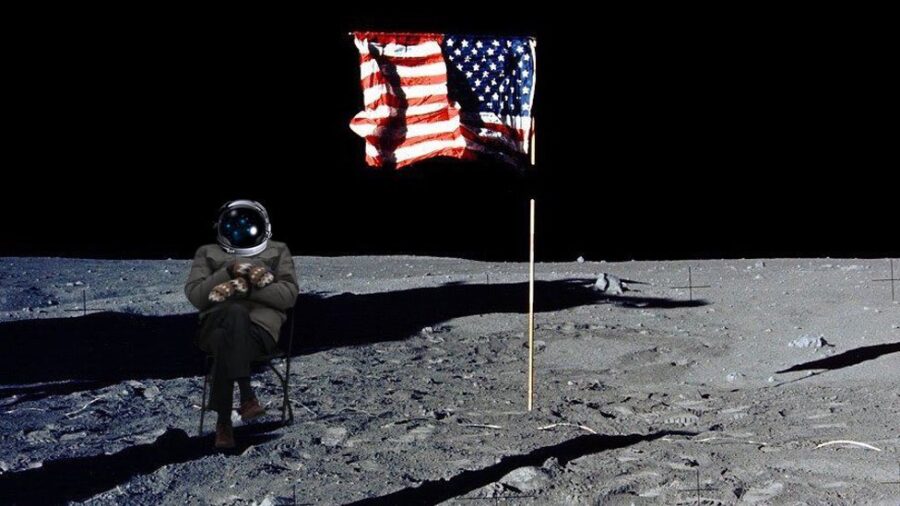 What's the story behind Bernie Sander's mittens
The wool mittens were hand-made by a teacher in Vermont as a gift for Bernie a couple of years ago. She made them out of an old sweater and recycled plastic bottles. They were available on website Etsy, but sold out within nanoseconds. Teacher Jen Ellis has been inundated with thousands of orders, but as she says: "There's no possible way I could make 6,000 pairs of mittens." The Guardian newspaper has offered a pattern if you'd like to make your own!
I made Bernie's mittens as a gift a couple years ago. They are made from repurposed wool sweaters and lined with fleece (made from recycled plastic bottles). #BerniesMittens pic.twitter.com/lTXFJvVy9V

— Jen Ellis (@vtawesomeness) January 21, 2020
What does Bernie think of the Bernie Sanders' memes?
Bernie told NBC: "I was just sitting there, trying to stay warm and pay attention to what was going on." He has had a laugh though, and on Twitter, explained: " In Vermont, we know something about the cold. And we're not so concerned about good fashion."
In Vermont, we know something about the cold. And we're not so concerned about good fashion. pic.twitter.com/zDtrToPbun

— Bernie Sanders (@BernieSanders) January 23, 2021
But he's not only laughing. Bernie's using the spotlight to raise money for those in need. He told CNN: "Not only are we having fun, what we're doing here in Vermont, is we're going to be selling around the country sweatshirts and T-shirts and all of the money that's going to be raised, which I expect will be a couple of million dollars, will be going to programs like Meals on Wheels that feed low-income senior citizens."
As with South Africa, food insecurity has become a big issue in the USA with the coronavirus pandemic… and it is one of President Biden's top priorities as he begins his presidency.
Sanders told CNN: "So, it turns out actually it's a good thing, not only fun." A sweatshirt featuring the inauguration image has already sold out. And we know where customers could get the perfect South African mask for their Bernie attire!