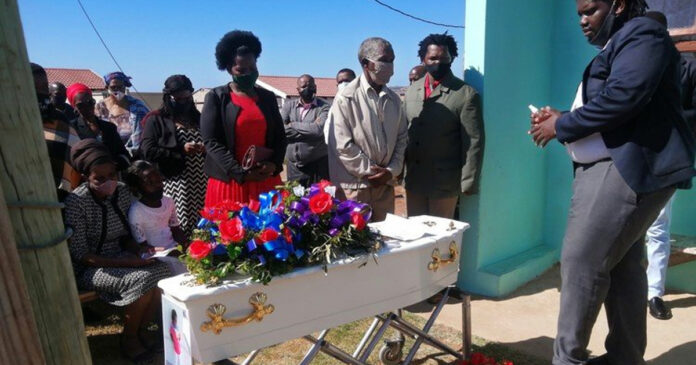 Six-year-old Phawu Mandiyase was buried today in Port Elizabeth as the investigations into his death continue. The child died when he was crushed by an abandoned stormwater pipe at the Methodist Church in Govan Mbeki Township in Port Elizabeth last week.
The family blames the municipality for Phawu's death. The stormwater pipes, intended to channel water from nearby houses, had been left at the church since 2019. Phawu was playing with his sister and other children when he was crushed by a pipe on 18 January.
The funeral was attended by dozens of women who comforted his weeping mother Nomthandazo.
Phawu's grandfather Billy Mandiyase said the municipality had paid towards the costs of the funeral. But, he said, "no amount of money could close the void that Phawu has left in our souls. This municipality should compensate us for its negligence. Watching my daughter crying every day for her son tears me apart."
Church steward Mthuthuzeli Mzini said the pipes had been removed on Tuesday by municipal workers.
Municipal spokesperson Mthubanzi Mniki said the municipality was continuing its investigation. "Assisting a family in need at their time of sorrow is a sign of a caring government, not an acceptance of guilt," he said.
SAPS Captain Sandra van Rensburg said police investigations were still continuing after opening an inquest.
Published originally on GroundUp / © 2021 GroundUp