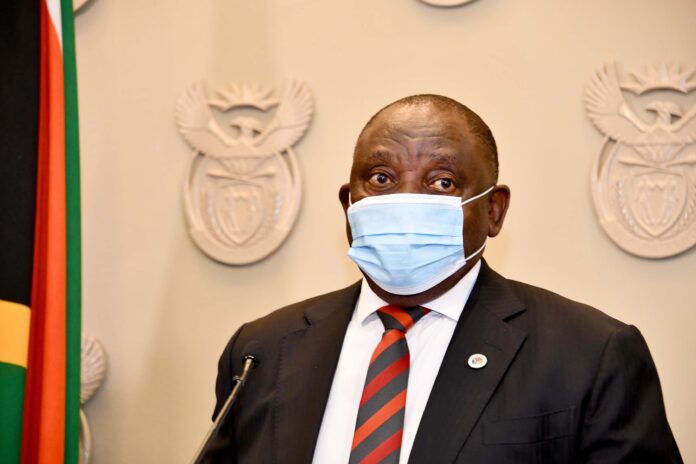 President Cyril Ramaphosa will address the nation at 20h00 today, Monday 1 February 2021, on developments in relation to the country's response to the Coronavirus pandemic. Watch below.
Today's address follows meetings in recent days of the National Coronavirus Command Council (NCCC), the President's Coordinating Council (PCC) and Cabinet. Several South Africans are preparing to toast the address, with rumours that the alcohol ban will be lifted.
South Africa has recorded 1 453 761 COVID-19 cases, with 4 525 new cases identified as of Sunday evening.
The address also follows South Africa today receiving the country's first consignment of the COVID-19 vaccine at OR Tambo International Airport.
The first shipment of one million doses of the Oxford University-AstraZeneca vaccine from the Serum Institute of India (SII) left the Chatrapati Shivaji Maharaj International Airport in Mumbai, on Sunday.
President Cyril Ramaphosa and Deputy President David Mabuza, who chairs the Inter-Ministerial Committee on Vaccines, will receive the first consignment.
The first phase of the rollout programme will prioritise around 1.2 million frontline health workers.
Phase 2 will prioritise essential workers including teachers, police, municipal workers and other frontline personnel.
People in institutions like old age homes, shelters and prisons, people over 60 years of age and adults with co-morbidities, will also be prioritised in Phase 2, with a total number of around 16 million people intended to be reached. – SAnews.gov.za
WATCH President Ramaphosa addresses the Nation on COVID-19 response, 1 February