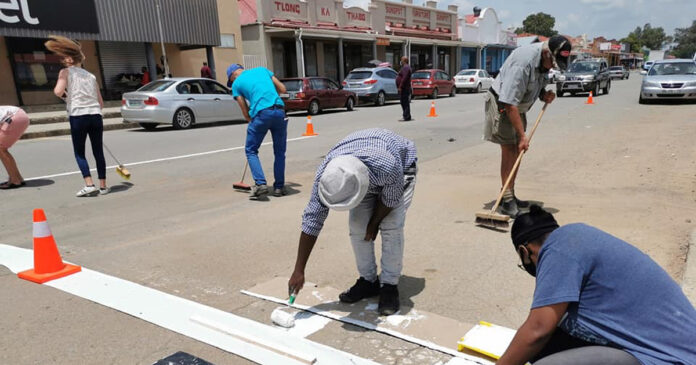 What's going on in Senekal is amazing! Just months ago, the small Free State town was the scene of racial violence and chaos. Hijacked by political leaders with agendas, the nation held its breath, fearing that civil war may break out. But the people of Senekal refused to sit back and watch. They got together – over a braai nogal – and created a forum (SMCF) that is now implementing projects all over town, transforming Senekal into South Africa's most beautiful town. The people of Senekal and Matwabeng are providing the rest of the country with a beacon of hope that nobody would have predicted.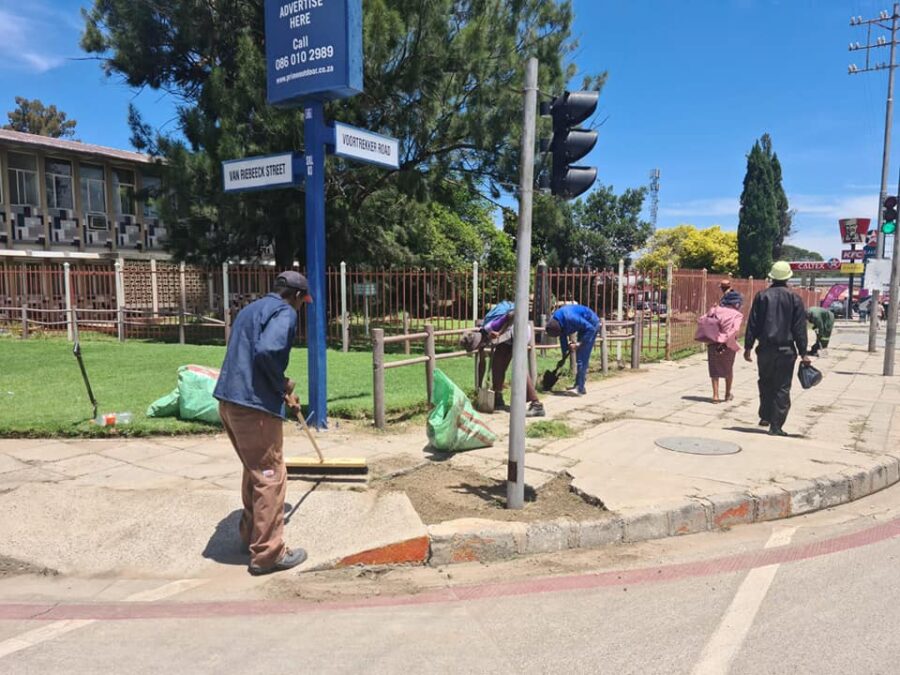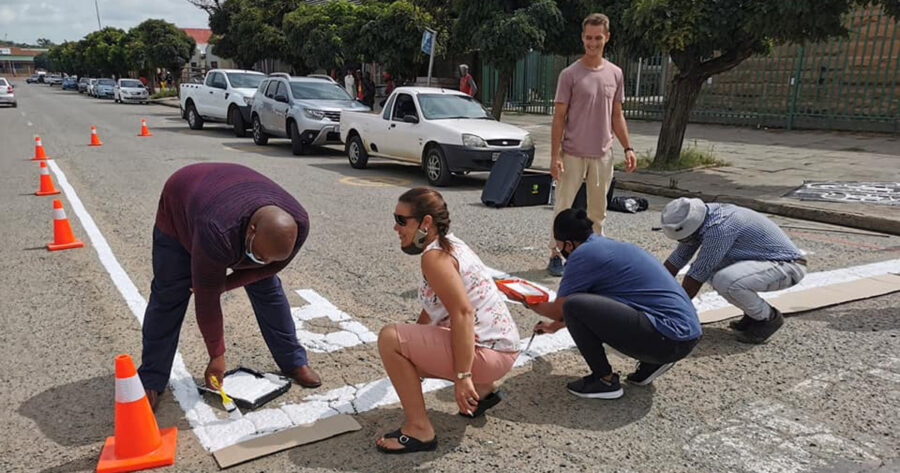 Today, two more gentlemen – who happen to be unemployed – joined the brigade, inspiring a local resident, 'Senekal Vrystaat' to post some photos and explain: "The gentlemen in the photos are from Tambo. They are unemployed but also feel the need to support the SMCF initiative. All they can offer is their dedication and labor.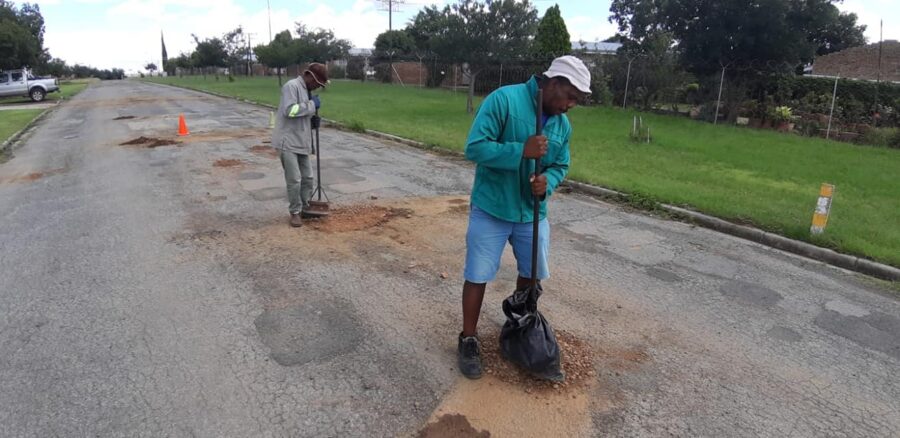 "They have started filling potholes in town with gravel. This afternoon they are on the road between the Christian Centre and the Dienssentrum. Although they do not have all the tools or equipment, they are making a difference. In the middle of (the) road is a plastic bottle. A small donation is all they ask. Please do not pass them without stopping."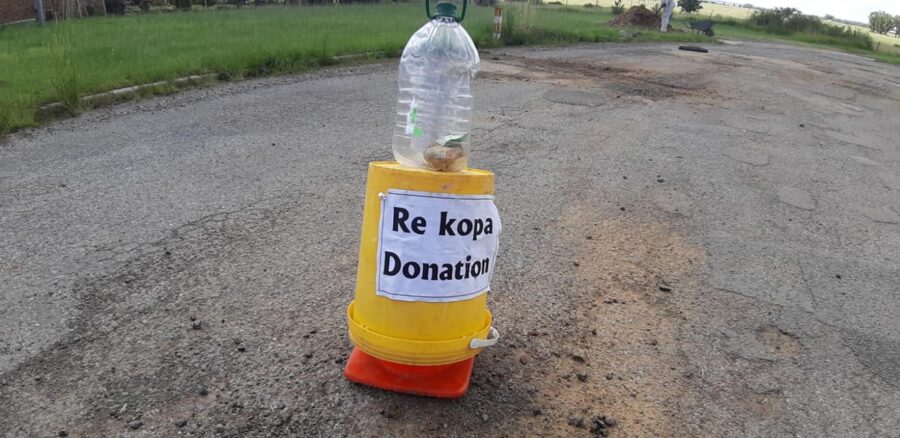 After the protests in Senekal in October during the trial of those accused of the murder of farm manager Brendin Horner, various groups in the town of Senekal – including farmers, political leaders, township residents and religious leaders – got together for a braai. They realised they had common interests – and problems – and needed to do something to prevent the Senekal situation from escalating.
Pastor John Mathuhle says they identified a need to uplift the town and the township… and they could all pitch in and work together.
The Senekal / Matwabeng Community Forum (SMCF) was established to help implement projects in the area to restore the town of Senekal.
The Pastor says Barend La Grange from South Africa Day (which inspires South Africans through the spirit of common citizenship) was instrumental in teaching them that there was no point in dialogue at that stage. It would've just ended in arguments. Instead, he said, they needed to mobilize the community around a project that could unite them. In so doing, they are creating an environment where relationships can be built, the community lives in peace, and where dialogue works better.
Their first project was cleaning an old stadium that had stood unused for ages. Before they'd even finished, the stadium was being used again! Yesterday the church gardens at NG Senekal Noord were getting a facelift (with thanks to Senekal Primary for the use of its tractor).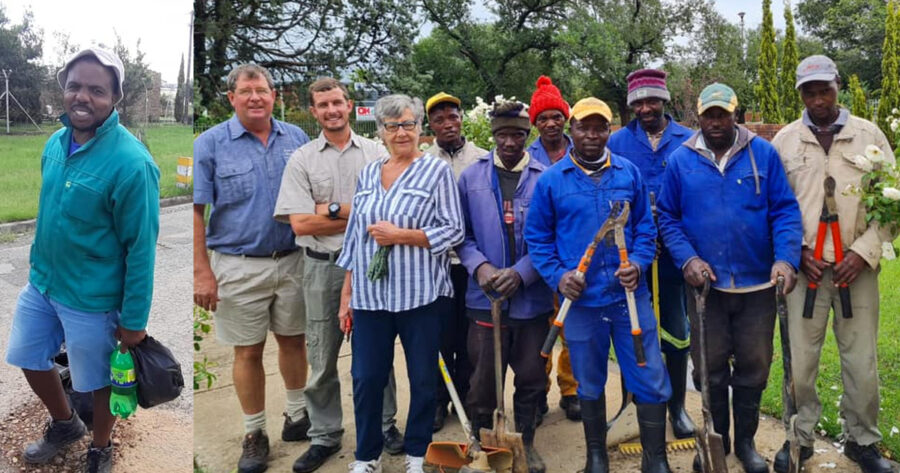 The Senekal / Matwabeng Community Forum says so much has already been done… and more is still to come. Last week "numerous potholes were filled up, road markings repainted, rubble removed, gardens tidied up and the overall appearance of the town has been greatly improved. This is an ongoing project and many more hours will be spent to ensure Senekal stands out as one of the best looking towns in SA. Get in touch with the Senekal / Matwabeng Community Forum to find out how you can get involved."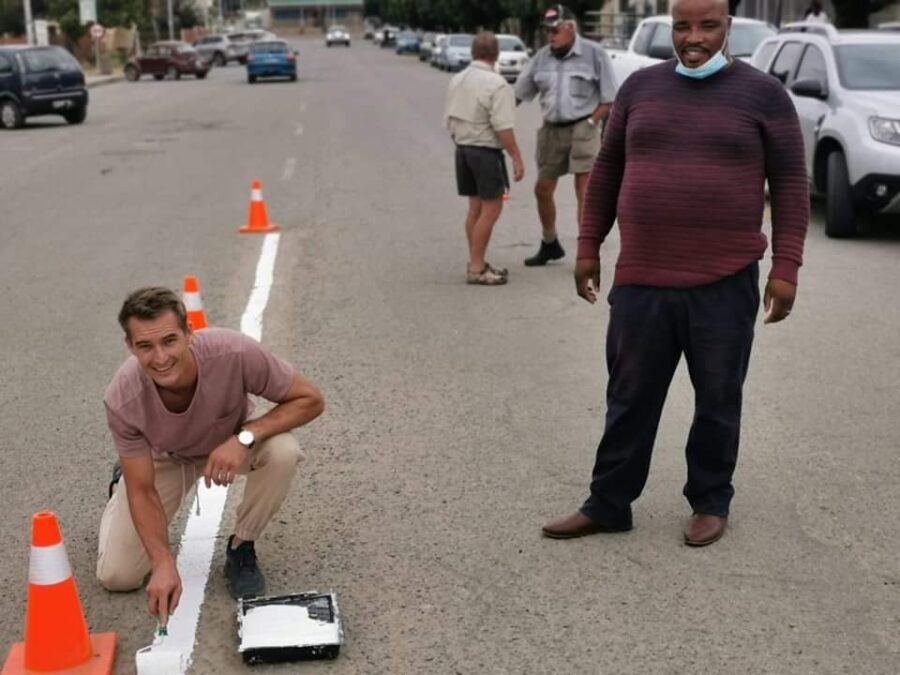 The Forum says it has been truly heartwarming "to see how many people have taken interest in uplifting our town by volunteering their time and labour to realise the vision that SMCF have for our community."
Barend la Grange says Senekal is an example for everyone in SA of what can be achieved. Not only have new gardens been planted at the entrance to welcome visitors to the proud town, but other challenges like water and sewer services are also being addressed.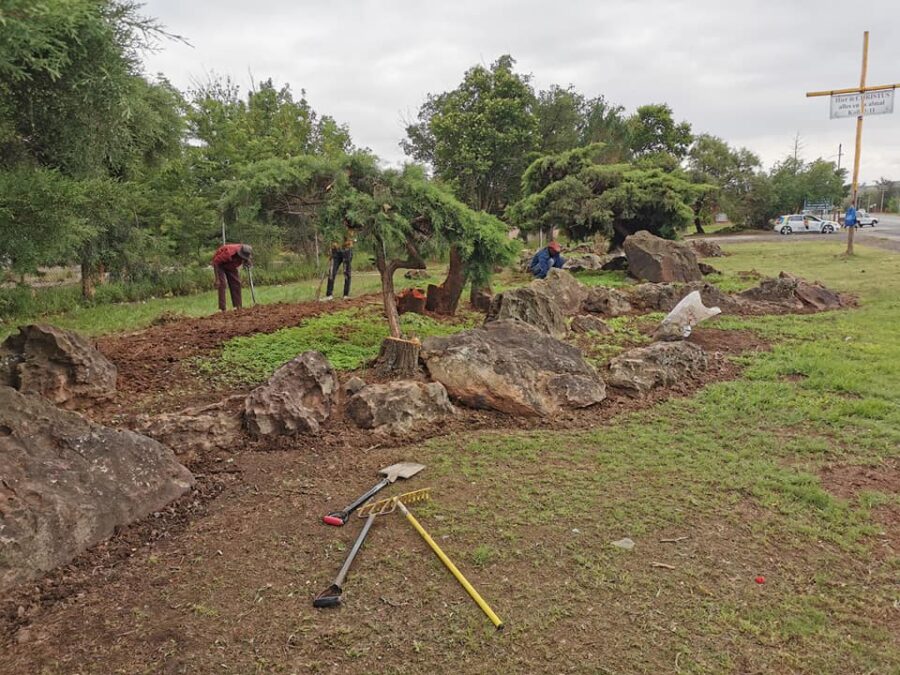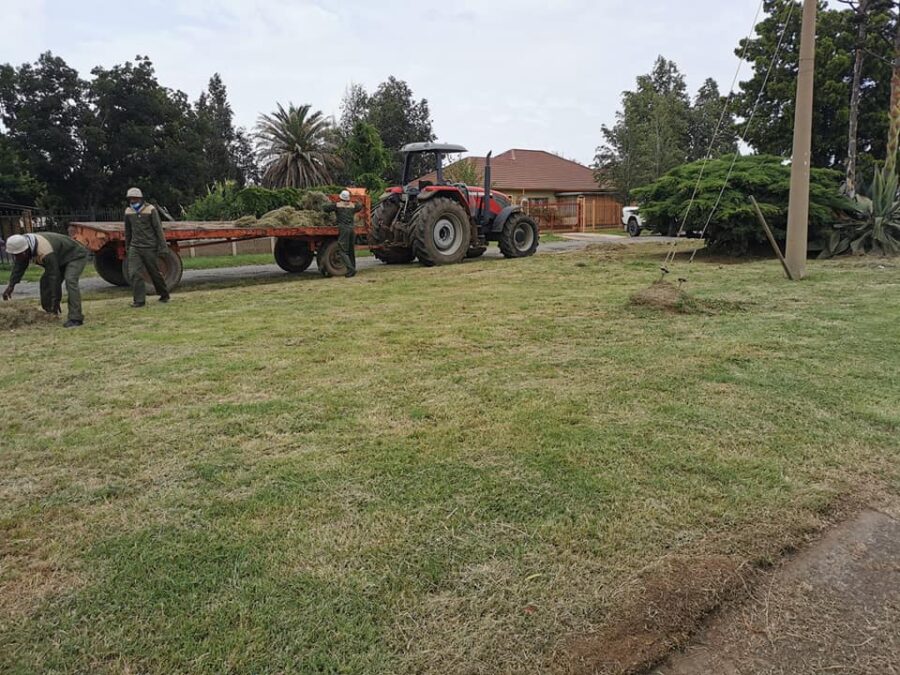 Giel Bekker, chairman of the SMCF control board said last Friday was so inspiring. "People from everywhere came together and the weather was perfect. It was a day that had to be. There are three choices. (1) Complain, criticize, blame and post negative news on facebook, (2) do nothing and say nothing or, (3) jump in, take part, contribute and DO something. The latter is liberating and good for your soul and community. Next big day is February 20, 2021 – watch this space and let us know if you want to participate, there are different ways."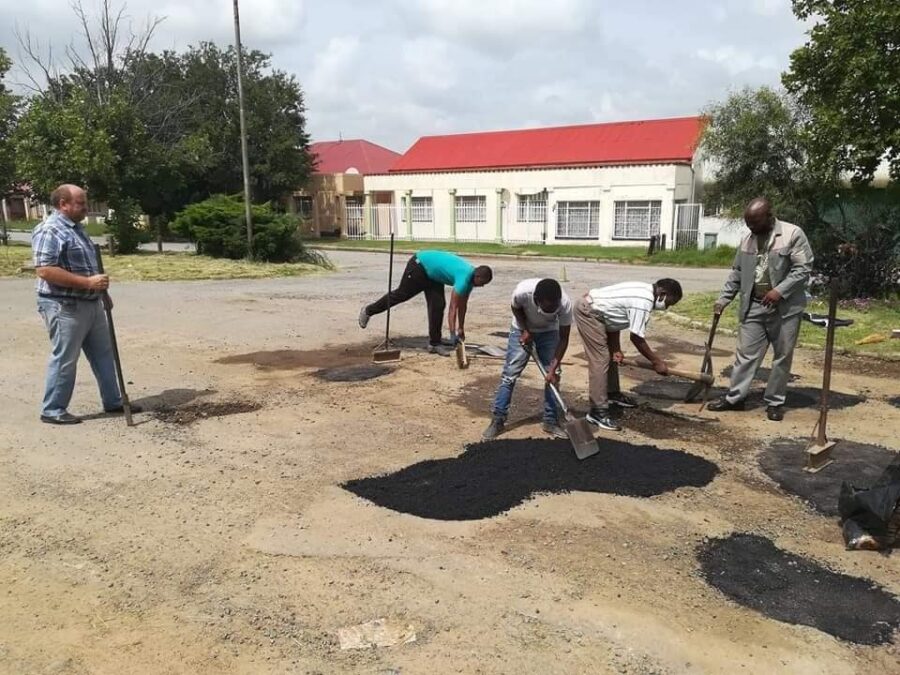 Pastor Mathuhle says: "When God truly restores and heal the hearts; the people will restore their community. What a blessing to be part of the Healing of our town Senekal/Matwabeng..?"
#ThankYouSenekalMatwabeng #MakingSouthAfricans #ProudToBeSouthAfrican
WATCH Senekal community came together during a braai
Follow the SMFC on FB here.