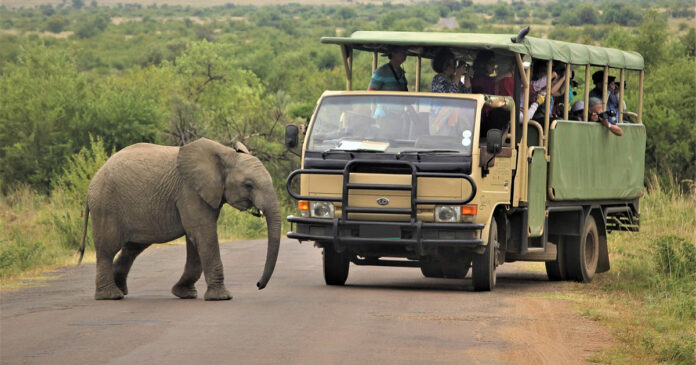 Tourism Minister Mmamoloko Kubayi-Ngubane has suspended the Tourism Equity Fund's (TEF) activities until discussions have taken place with AfriForum and Solidarity. This decision comes after the two institutions sent an urgent letter to the Minister about the fund, which intends to only offer financing to black-owned tourism businesses.
In the Minister's reply, she announced that she wishes to enter into a discussion with these two organisations and would suspend the fund for the duration of the discussions.
The R1.2-billion Tourism Equity Fund was announced by President Cyril Ramaphosa last week. The fund includes R540 million from the Tourism Dept, plus R120 million from sefa and R594 million from commercial banks.
President Ramaphosa explained that the Fund was to be aligned with the National Tourism Sector Strategy 2016-2026, to address the challenge of creating a transformative and inclusive tourism economy, by providing access to finance for black-owned commercially viable tourism projects.
The President said "the Fund will cater to the specific needs of black-owned businesses to acquire equity, invest in new developments or expand existing developments".
However, Morné Malan, Head of Communications at Solidarity, pointed out that the government's lockdown measures resulted in thousands of businesses, particuarly in the tourism industry, being unable to generate any income for months. "What government needs to do now, is reach out a hand to these businesses and support them, rather than abusing this opportunity to promote their racial ideology. We welcome the opportunity to enter into a discussion with the Minister regarding this matter," he said.
In a joint statement, AfriForum's Head of Campaigns Monique Taute added: "We welcome the Minister's willingness to meet with us, and we believe this is a step in the right direction. The government has a responsibility towards all citizens since everyone in the tourism industry is currently in urgent need of help. The government cannot use a pandemic as an excuse to promote transformation while all South Africans are suffering."
According to President Ramaphosa, Tourism directly accounts for 2.9% of South Africa's GDP and 8.6% indirectly. It supports about one-and-a-half million direct and indirect jobs.
The President had hoped the Fund would "enable black business to substantially benefit from the tourism economy, not to be roped in by fronting companies, or to be marginal bystanders and small-scale suppliers to larger tourism enterprises."