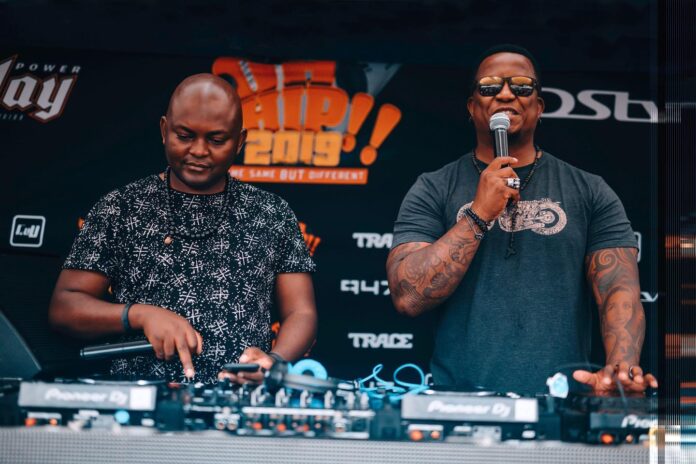 DJ Fresh and Euphonik have announced in a joint statement that they are parting ways with popular South African radio station 947.
In mid-January 48-year-old DJ Fresh (Thato Sikwane) and 37-year-old DJ Euphonic (Themba Nkosi) were taken off the air at the music station as they faced rape allegations, dating back to 2011.
The South African Police Service (SAPS) in Gauteng confirmed a formal case of rape was opened on 13 January, following a tweet in which a woman claimed the DJs had drugged and raped her while she was a student at the University of Pretoria. She had tweeted: "@DJFreshSA & @euphonik will you ever acknowledge drunking me & further raping me? I was completed drugged I don't whether you BOTH raped me or 1 of you did & you later laughed about it the next morning saying we (me & 3 girls) were so drunk we kept blacking out but nasidlwengula"
Tonight DJ Fresh and DJ Euphonic said they look forward to clearing their names and plan on resuming their public engagements. They thanked Primedia for the opportunities. The full statement reads:
"After extensive consultation, legal and otherwise, we have concluded that it is in our best interests to resume all of our public engagements. We look forward to our names being cleared.

"Unfortunately, we can't find common ground with Primedia and have agreed a release from our obligations to the broadcaster, with immediate effect. Thank you to Primedia for all the great broadcasting opportunities and moments."
Last year, an injunction was brought against another woman who alleged DJ Fresh had raped her.