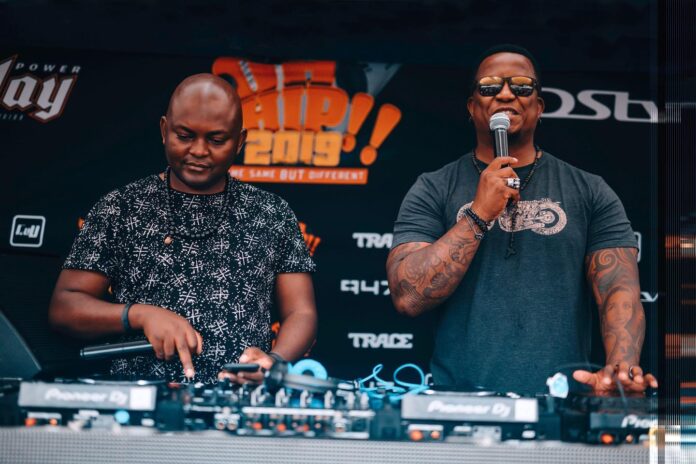 DJ Fresh and Euphonik have announced in a statement on Monday evening that the allegations against them have been dropped.
The joint statement reads:
We are pleased to state that, after considering all of the evidence collected while investigating the claim made by Ms Madikizela against us, the Chief Prosecutor has dismissed the allegations on the basis that the allegations are without merit.
The docket has been marked NOLLE PROSEQUI.
The DJs, who parted ways with radio station 947 last week, said: "As we've said before, these are false allegations and we are deeply saddened that GBV (Gender-Based Violence), a serious crisis in South Africa, was weaponised in this manner."
In mid-January, DJ Fresh (Thato Sikwane), 48, and DJ Euphonic (Themba Nkosi), 37, were taken off the air by 947 as they faced rape allegations, dating back to 2011. Ms Madikizela had alleged in a tweet that the DJs had drugged and raped her while she was a student at Pretoria University. A formal case of rape was opened with the South African Police Service in Gauteng on 13 January.
Ms Madikizela had tweeted: "@DJFreshSA & @euphonik will you ever acknowledge drunking me & further raping me? I was completed drugged I don't whether you BOTH raped me or 1 of you did & you later laughed about it the next morning saying we (me & 3 girls) were so drunk we kept blacking out but nasidlwengula"
Last week DJ Fresh and Euphonic said they were parting ways with 947 as "we can't find common ground with Primedia", and pledged to clear their names.
Tonight the DJs said: "A huge thank you to all of our family, friends, supporters and to our legal team."