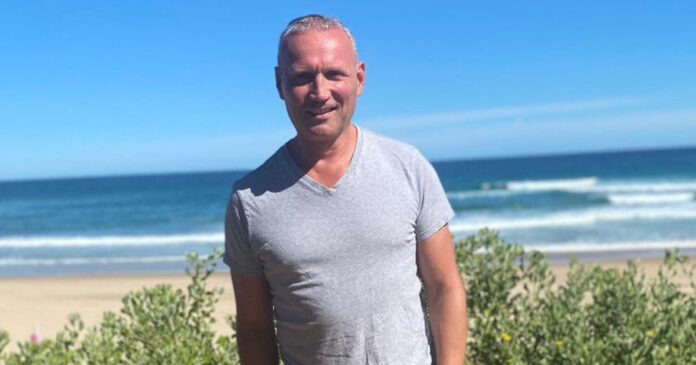 A German international "trouble shooter", whose work usually involves James Bond-type situations, has been hailed a hero after saving the lives of three swimmers in less than a year, on the same South African beach.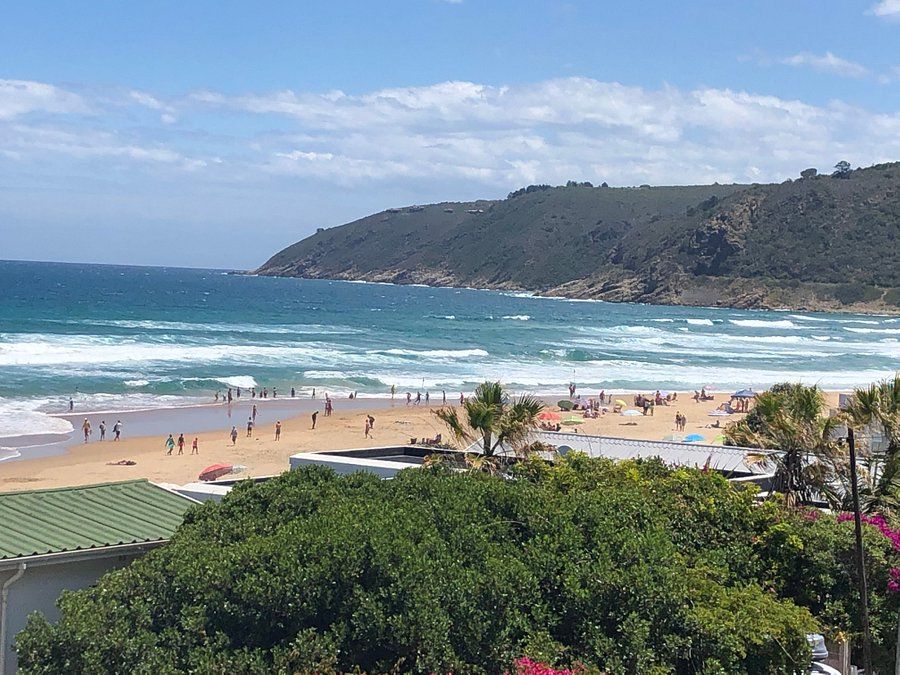 Former police officer Bjorn Birr von Bismarck, 49, has risked his own life on each occasion to rescue the stricken bathers all being dragged out to sea by rip currents.
The tactical fire arms expert and martial arts instructor was taught how to rescue drowning victims as part of his specialised training when on an elite police squad.
And for the third time since he and wife Julie, 47, moved to Wilderness in Western Province, it has proved invaluable… saving two local men and an Australian from death.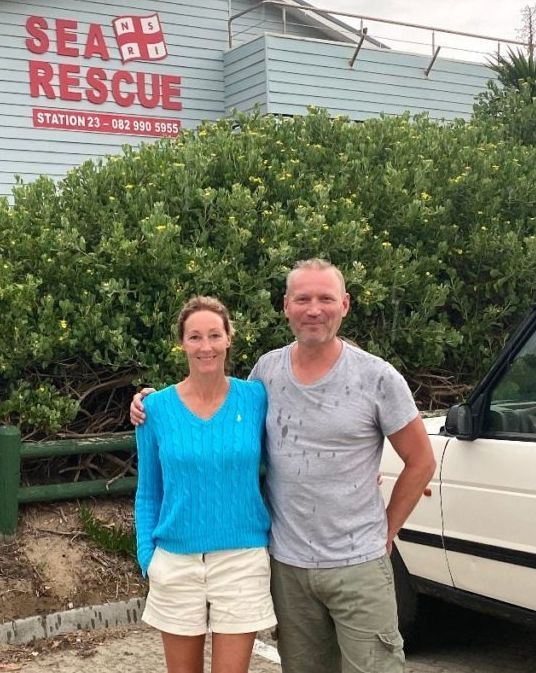 In the latest incident last week, super-fit Bjorn was on the beach when he spotted a South African swimmer in difficulties in crashing 10 feet waves being sucked out to sea.
The former bodyguard to the rich and famous grabbed his bodyboard and began paddling out through the surf as his wife Julie used her mobile phone to alert the NSRI.
Bjorn said: "The breakers were so high and coming in at me in waves of five at a time and crashing over me, and there was a moment when I wondered what I was doing.
"But I could see this young man was in real trouble and it is in my DNA to do the right thing, so I just kept on paddling and got to him when he was about 120 metres out.
"He was totally exhausted and about to go under but I got hold of him and got him on my bodyboard and tried to paddle at 90 degrees to the rip to get out into safe water.
"But he was so tired he kept falling off the board and by the time I got him back onto the board each time we were sucked back into the main rip and were further out to sea.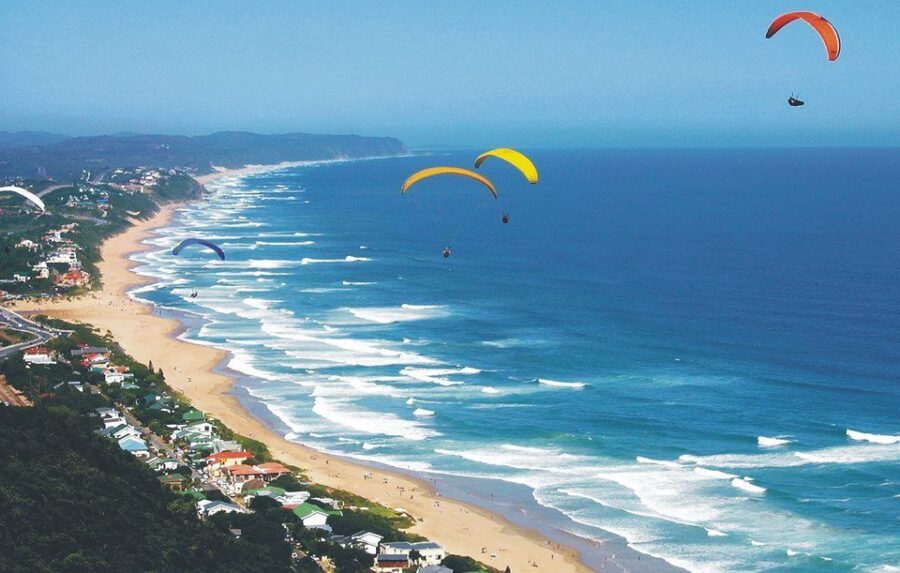 "Eventually I just managed to pin him to the board until we got out the rip but then we had to get in back through the surf and it was a hell of a battle but we got back safely.
"My wife had been onto the NSRI and was giving them a second by second commentary to what was happening and they had rescue swimmers and an inshore boat on the way.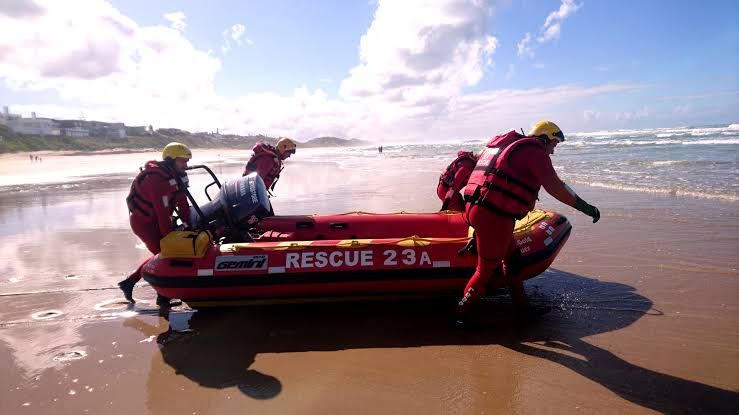 "But fortunately I managed to get him back to the beach where paramedics were waiting. It was a pretty close thing and a lot tougher than the two rescues last year," said hero Bjorn.
The rescue on February 11 was revealed by the local NSRI deputy station commander Johan Scholz who thanked the local resident and his wife for their efforts to save the swimmer.
He said: "The casualty had been swimming when he was caught up in a strong rip current and washed out, and this Good Samaritan was able to swim out and bring him back in.
"The swimmer was assessed by paramedics and was suffering from exhaustion and non-fatal drowning symptoms but following medical treatment was released to go home.
"The NSRI commend both Bjorn and his wife Julie for their actions in the rescue," he said.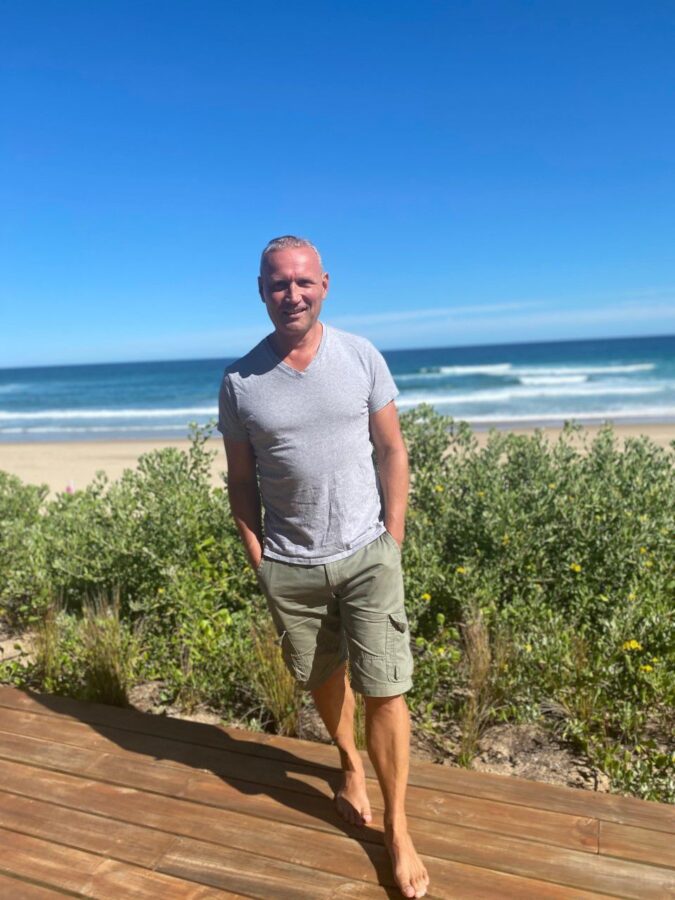 Bjorn revealed that the man was in his late twenties and added that last year he saved a local South African aged about 25 caught in a rip current and an elderly male Australian.
He said: "They were both caught in rips and luckily local surfers were able to help me get them back to shore but all in all it has made my keep-fit beach walks pretty exciting!"
Action man Bjorn has his own international security business working as a trouble shooter, bringing serious criminal incidents such as kidnappings and extortion to a swift end.
Wife Julie is an equine expert and her books on horses are best sellers round the world.
Bjorn said: "I can work from anywhere in the world as long as I am on the end of a phone and near an airport and what better place to base myself than by the sea in South Africa.
"I am just pleased to have been able to help those three men when they needed it," said Bjorn, who is originally from the city of Lubeck on the icy Baltic coast where he learned to swim.
To use any of the text or photos, please contact Jamie Pyatt News Ltd.