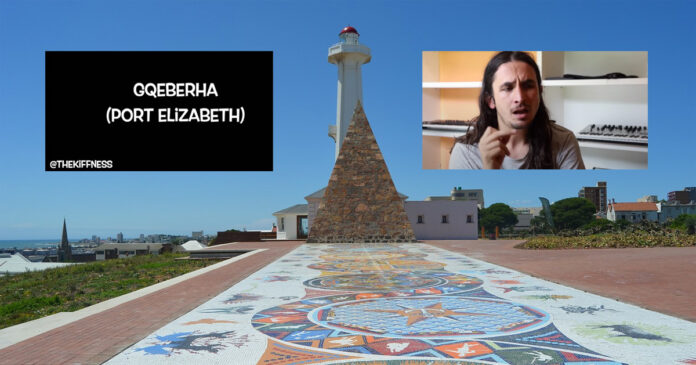 The Kiffness has done a quick remake of Mariam Makeba's legendary Click Song to help South Africans who need it learn the new names of some well known towns and cities. This comes after the new names for Port Elizabeth, Uitenhange and other places were announced on Tuesday.
The Kiffness, aka David Scott, explained on YouTube for international viewers: "South Africa has renamed many cities in recent years to names that are more indigenous to the land. Many people think it's unnecessary, while many people welcome it. What are your thoughts?"
Yesterday the decision to rename Port Elizabeth as Gqeberha was officially approved and gazetted by SA Sports, Arts and Culture Minister Nathi Mthethwa. Over the past couple of years there has been a lot of resistance to a name change, and a petition with around 26,000 signatures was submitted. However it was only counted as a single objection.
Other South African name changes announced yesterday include Uitenhage being renamed Kariega, and Port Elizabeth Airport changing to Chief Dawid Stuurman International Airport. Minister Mthethwa said this is a tribute to Khoi Chief, Dawid Stuurman, who "relentlessly resisted colonialism and was incarcerated in Robben Island, and ultimately banished to Australia."
Scott posted this video within 24 hours of the announcement, asking for spelling and pronunciation mistakes to be noted in the comments. He said the lyrics are:
"Gqeberha, Qonce Nqanqarhu.
Ndiya eGqeberha, Qonce neNqanqarhu"
WATCH VIDEO Miriam Makeba – The Click Song (New SA Cities Version) – The Kiffness