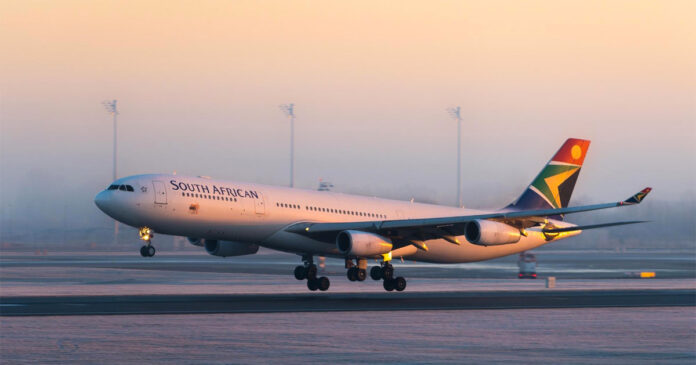 South African Airways (SAA) has suspended all SAA-operated international flights until 30 October 2021. Qantas also announced today that it is pushing back the resumption of its international flights from July to 31 October 2021.
SAA said its suspension has been necessitated by many countries battling with fluctuating rates of Covid-19 infection and/or new waves of infection.
Qantas, Australia's national carrier, told Executive Traveller today that it plans to resume most international flights from 31 October, the date by which all Australians are expected to have been vaccinated.
Qantas chief Alan Joyce said the restart "aligns with the expected timeframe for Australia's COVID-19 vaccine rollout to be effectively complete." He said that 22 of the airline's 25 pre-COVID international destinations will be flying again on 31 October, including the Johannesburg route.
SAA said in an update on its website that it is also suspending all its domestic and regional flights until 30 April 2021. This appears to signal the airline's intention to restart operations competing in the domestic and regional arenas within the next couple of months.
SAA said the temporary suspension of all operations is necessary "as the world continues to role out vaccines and study its efficacy amidst a mutating virus, economic activity needs to be resumed. Like many countries, South Africa continues to review restrictions on regular intervals. #SouthAfricaisTravelReady."
The South African airline said that although South Africa is travel ready, "demand for domestic air travel has been significantly reduced, therefore to avoid over-capacity and to ensure commercial viability SAA has taken the decision to only operate our marketing (SA) flight numbers. We are delighted that the South African Airways code (SA) is available for booking on the domestic route network as our subsidiary low cost carrier Mango continues to operate."
SAA said the suspension of its services during the pandemic has "given us the opportunity to concentrate on moving forward our much publicised business rescue process" which aims to "produce a right sized, customer centric airline; designed to be lean, technology savvy, digitally native and agile to service all market segments."
The temporary suspension of operations also means that SAA is not reachable to provide support through voice or email channels. Customers may however continue transacting on SAA's website or contact your nearest travel agent.
SAA said it apologises for the inconvenience caused as a result of the suspension of its operations.