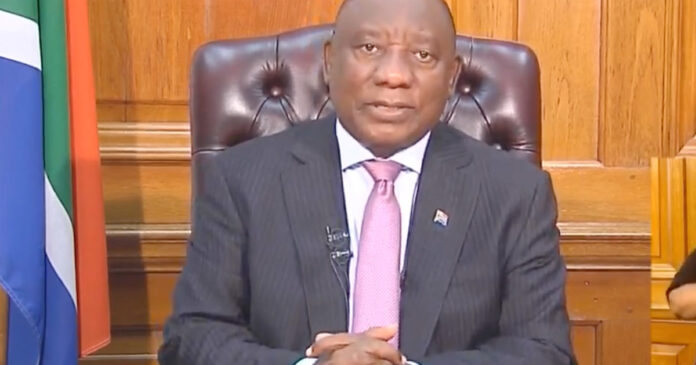 President Cyril Ramaphosa has announced that South Africa is moving from Alert Level 3 into Level 1, effective from later this evening – Sunday 28 February 2021 – as soon as the regulations are gazetted.
This Friday it will be exactly a year since the coronavirus pandemic hit SA shores, with the first Covid-19 patient identified in SA. Since then over 1.5-million people in South Africa have been infected with the virus, and nearly 50,000 passed away from the disease.
The President said that in this past year much has changed… except for the spirit of South Africans who've endured hardship but "remained resolute and hopeful".
Dramatic decline in Covid-19 cases in South Africa
Thanks to most in the country working together – by social distancing, wearing masks, and adhering to the restrictions set out in December when the country suffered its second more devastating wave – the nation has seen cases drop drastically.
The President said in the last week there have been under 10,000 new cases, compared to the last week of January when there were over 40,000 and the last week of December when there were 90,000.
He said this dramatic decline over the past eight weeks is due to public health measures, changes in behaviour and accumulating immunity in those who became infected.
Level 1 – what does it mean?
Based on these improvements, and after several consultations the SA Cabinet has decided the country is ready to move to Alert Level 1… although President Ramaphosa stressed that caution is still required as infections can suddenly rise again.
The new Level 1 regulations include:
curfew hours move from 12 midnight to 04h00
gatherings (religious, social, cultural) will be permitted subject to limitations on size and adhering to social distancing measures
the max number of people at any gathering will be 100 people for indoor venues and 250 for outdoor. Where a venue is too small with appropriate social distancing, it should not fill more than 50% of its capacity.
night vigils before or after funerals are still not permitted
night clubs remain closed
the sale of alcohol is permitted according to normal license provisions, but none maybe be sold during the hours of curfew
the wearing of masks in public places is still compulsory; and failure to wear a mask remains a criminal offence.
the 33 land border posts that were closed throughout this period remain closed. The other 20 remain open.
only 5 airports are open for international travel with standard infection control measure. These are OR Tambo (Joburg), Cape Town International Airport, King Shaka Airport (Durban), Kruger Mpumalanga, and Lanseria.
New variant is dominant
The president emphasised how important it is for South Africans to wear masks, practice social distancing and avoid crowds. "We cannot let our guard down," he said.
The 501.V2 variant is now the dominant variant in the country. It's transmitted more easily and can infect more people and lead to a great strain on hospitals and loss of lives, said the President.
He urged South Africans to download the Covid Alert SA mobile app which notifies you if you've been exposed to the virus. He also implored South Africans to go for a test if you have any symptoms.
Vaccine rollout is going "extremely well"
The President said the country now has a clearer path to ultimately overcoming the disease. He paid tribute to SA's amazing scientists who have made not only a national, but global contribution, to knowledge about the disease.
In the 10 days since the first phase of the vaccination programme was launched, more than 67,000 healthcare workers have been vaccinated.
"A new batch of 80,000 Johnson & Johnson vaccine doses arrived yesterday," said the President.
He said "so far it has gone extremely well" and shows "what we can achieve when we work together".
Vaccination sites have been established in all provinces with the number increasing next week from 17 to 49 – of which 32 are at public hospitals and 17 at private.
Once the vaccination of healthcare workers is completed, phase 2 will begin in late April to early May. This will include the elderly, essential workers and those with co-morbidities. More sites will be activated by then.
11 million doses from J&J
South Africa has signed an agreement for 11 million doses with J&J of which 2.8-million will be delivered in the second quarter, and the rest spread throughout the year.
Another 20 million are coming from Pfizer in the second quarter, as well as 12 million from the Covax facility. SA is also finalising the allocation of doses from the African Union.
Other discussions are underway.
The President expressed hope that consumer spending will now increase as regulations have been relaxed, helping restart the economy and create more jobs.