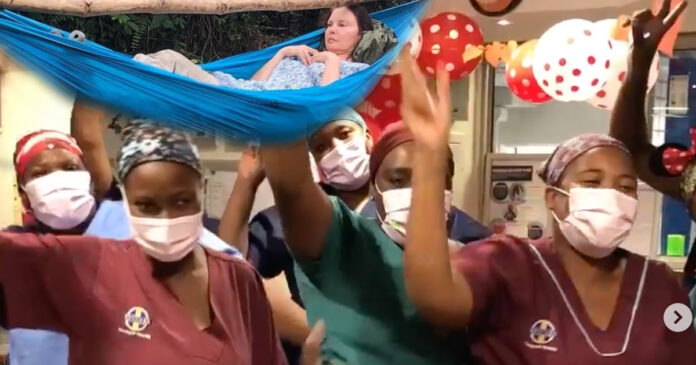 American movie star, and UN Global Goodwill Ambassador, Ashley Judd, has embraced SA's Ubuntu and praised the world class care she received at a South African hospital, after she suffered a horrific accident in the Congo, in which her leg was badly broken after tripping over a fallen tree whilst powerfully striding.
In a message to her 493,000 international followers on Instagram last week, Ashley said: "Dear Friends, Ubuntu. I am because we are."
She then went on to thank and praise the Sunninghill Hospital staff. Ashley wrote:
"I want to give my deepest and most vulnerable thanks to Sunninghill Hospital in Johannesburg, South Africa, for making split second decisions upon my arrival. I arrived to them from DRC in terrible shape and my leg had no pulse. I desperately needed a blood transfusion. Their sisters (nurses) are exemplary, technically top notch, and they cared for the trauma in my body as well as my soul with equal proficiency."
The movie star paid tribute to Dr Greef (pictured below) who stabilized her leg so she could have "the Big Operation". Ashley said: "What he did was significant and I am forever in his debt." She also thanked her trauma surgeon, anesthesiologist, head of nursing, hospital management and "everyone".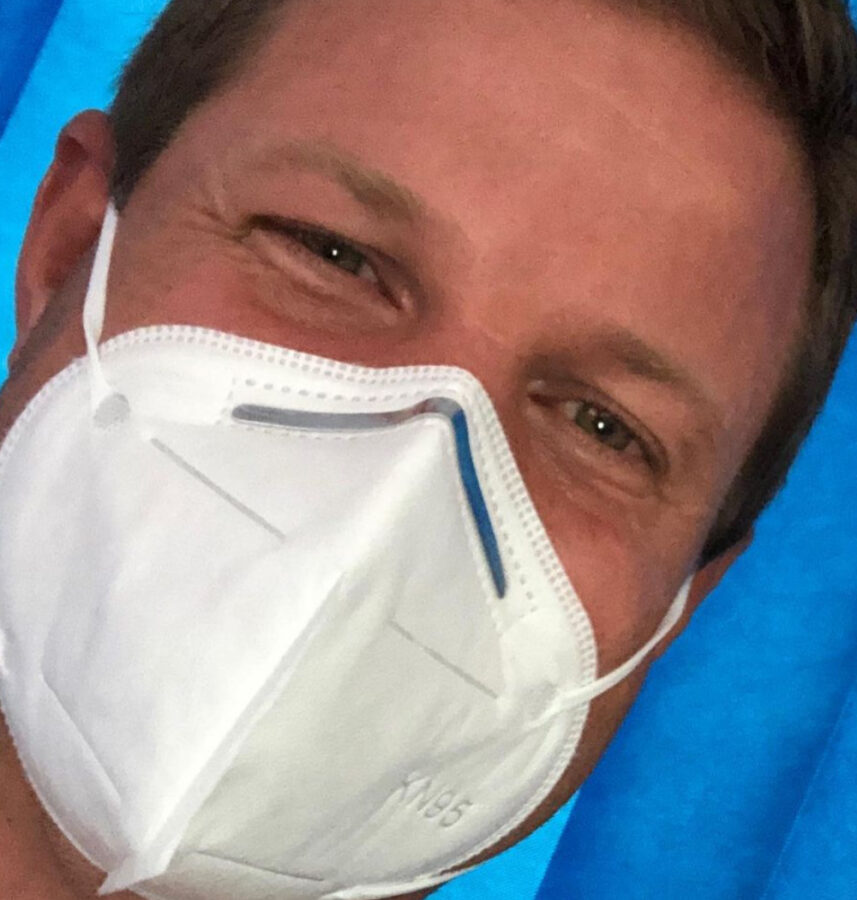 Her father was fortunately able to join her in SA as he has already been vaccinated, and accompany her home to the US. "He has been my rock, companion, resource, helped me listen to so many doctors, critical support system, and kind, loving presence as I have wept and wept. We then made the 22 hour – 4 flights – to America thanks to unbelievably efficient disaster travel insurance on an Air Ambulance," she wrote.
Ashley has now undergone the eight-hour surgery to repair her bones, and is recovering.
She said: "I'm very thankful to all of the experts, including that expert pictured, my Pop, who is rubbing my foot to remind my foot while it still cannot move that it is connected to my body. I am up and around already. Thank you for your care and kind words. Let us always remember those without insurance. Let us remember those who do not have choices. Let us remember those who are lonely and afraid."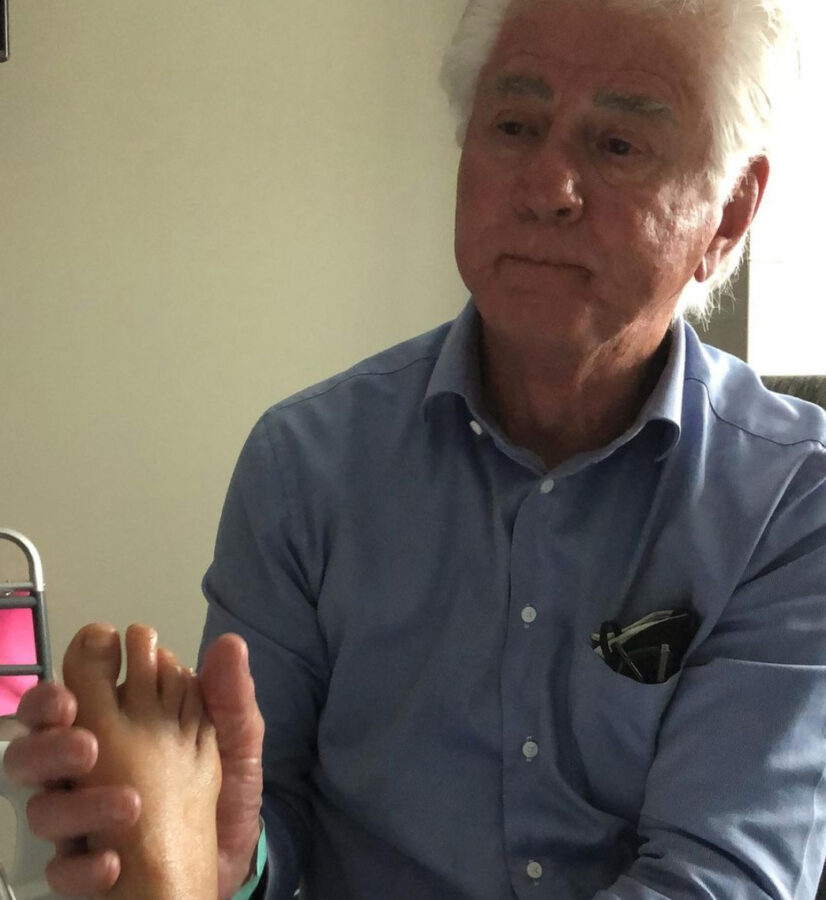 The accident in the Congo took place two weeks ago. Ashley described it as "catastrophic" and said "I nearly lost my leg".
Speaking to New York Times journalist Nicholas Kristof, Ashley explained at the time that she was taken – in a 55 hours journey – to ICU in "beautiful South Africa" because the Congo, a country she deeply loves, was not equipped to deal with her injuries.
Ashley was in the Congo at a small research camp where she is highlighting the plight of the Bonobos (which exist only in the most remote parts of the Congo), as well as the plight of the 25.6-million Congolese who she says live in extreme poverty, and are in need of humanitarian assistance.
After reading Ashley's latest post, one South African Instagram user summed up the gratitude from all of us: "Thank you for this beautiful post and for taking the time to raise up the incredible people of South Africa the world doesn't usually hear about, our world class medical care. Proudly South African 🇿🇦 🇿🇦 Hamba Kahle Ashleigh. I hope you return some day to visit our beautiful land xx
View this post on Instagram
WATCH Ashley Judd shortly after being hospitalised in 'beautiful South Africa'