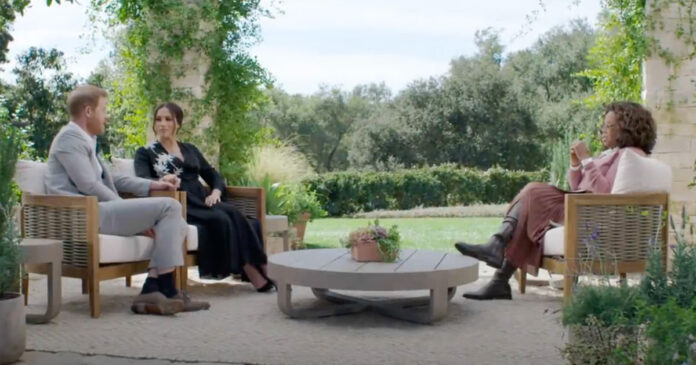 M-Net has acquired 'CBS Presents Oprah with Meghan and Harry'. South Africans will be able to watch the highly anticipated interview on Monday 8 March at 19h30 on the M-Net DStv channel 101.
In the show famous talk show host and billionaire Oprah Winfrey sits down with Prince Harry and Meghan, The Duke and Duchess of Sussex, for an intimate conversation.
Winfrey, who was at the couple's wedding, will speak with Meghan in a wide-ranging interview covering everything from stepping into life as a Royal, marriage, motherhood, philanthropic work to how she is handling life under intense public pressure.
Later, the two are joined by Prince Harry as they speak about their move to the United States and their future hopes and dreams for their expanding family.
In the preview (watch below), Harry says "at least we had each other", compared to how his mother – Princess Diana – went through the press scrutiny alone. He said he "can't begin to imagine what it must have been like for her… because it has been unbelievably tough for the two of us…" Harry says his "biggest concern was history repeating itself".
Oprah is heard asking Meghan whether she was "silent or silenced", and also hints at some revelations, saying: "You've said some pretty shocking things…"
The two-hour primetime special is scheduled to air on Sunday, March 7 from 8:00-10:00 PM, ET/PT on the CBS Television Network in the U.S.
WATCH 2 TRAILERS: Oprah with Meghan and Harry First Look
The special is produced by Harpo Productions. Executive producers are Terry Wood and Tara Montgomery, co-executive producer is Brian Piotrowicz. The special is internationally distributed by ViacomCBS Global Distribution Group.
WATCH Oprah speaks about the interview with Meghan and Harry