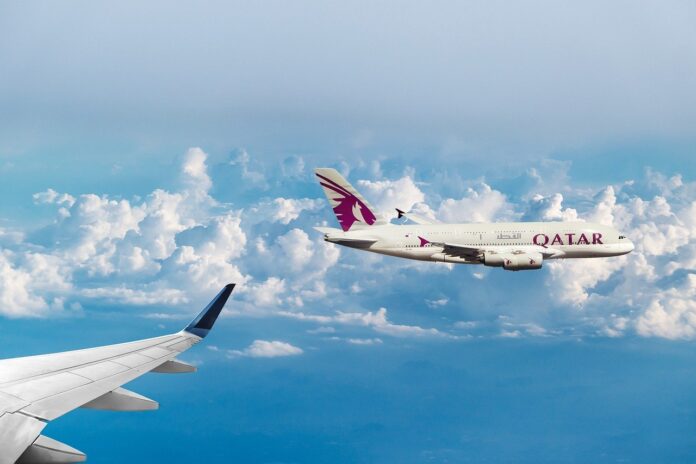 Qatar Airways has been voted Best Airline in the World, acknowledged for its performance during the pandemic,  by tens of thousands of airline travellers on eDreams, one of Europe's largest online travel agents.
The accolade drew on feedback from over 61,000 customers across 667 airlines who rated every aspect of an airline trip from the quality of service, flight refunds, ticket flexibility, value for money, overall experience and safety.
Qatar Airways topped the rating with a score of 4.4 / 5, reflecting the range of measures to support customers during the pandemic, including the most flexible booking and refunds policy.
Qatar Airways' Chief Commercial Officer Thierry Antinori welcomed the award from eDreams, saying: "When the pandemic began we were there to bring people home when many other airlines stopped flying, and since then we have kept flying, resuming and rebuilding our network using our varied fleet of modern, fuel-efficient aircraft."
Just two weeks ago Qatar announced an expansion in South Africa with 28 weekly routes from Durban, Joburg and Cape Town.
Antinori added: "We have also had one of the most generous and consistent refund policies in the industry to facilitate the changing situation of passengers and entry restrictions."
By 23 December 2020, Qatar Airways had paid over R200-million honouring refunds in South Africa.
eDreams said Qatar and British Airways take joint first place as the best airline for refunds. "Admirably, both airlines processed all eligible refunds requested by passengers who booked with eDreams. Further, neither airline changed their usual refund process during the COVID-19 pandemic, and neither airline introduced additional steps to their refund validation process, as some airlines did at this time," said eDreams.
For cancellation rate and ticket flexibility, Qatar Airways, KLM Royal Dutch Airlines and Turkish Airlines came in joint first place for being the world's most reliable airlines.
For customer experience, ANA came in first position, followed by Qatar Airways and Singapore Airlines.
Delta won for the most Covid-19 prevention measures followed by All Nippon Airways, Qatar Airways, Turkish Airlines and Etihad Airways.
The Top 6 Airlines in the World overall were named as:
Qata Airways
Delta Air Lines
ANA
KLM
British Airways
Turkish Airlines