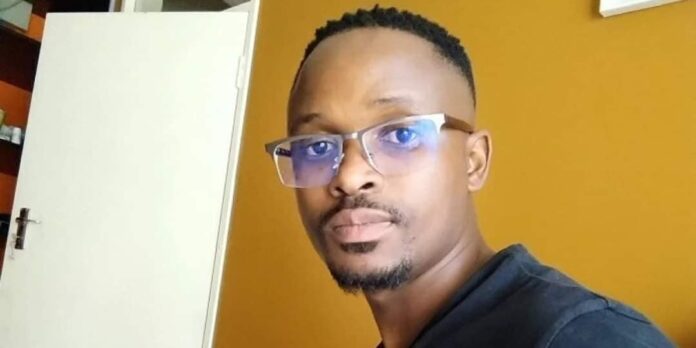 GAUTENG – Four police officers from the Public Order Policing Unit have been arrested by the Independent Police Investigative Directorate (IPID) in connection with the death of Mthokozisi Ntumba.
Ntumba was shot dead in Braamfontein, Joburg, last week on Wednesday when he was allegedly caught in the crossfire as police were dispersing a group of protesting students. The students were protesting over university fees at the University of the Witwatersrand (Wits). He was allegedly shot with rubber bullets by the police.
Ntumba – a 35-year-old married father of three – was apparently the family's breadwinner, and worked for the Department of Human Settlements. He had recently achieved a Master's Degree.
The four police officers who have been arrested are facing charges of murder, attempted murder and defeating the end of justice.
"It is worrying that South Africans continue to suffer and die at the hands of the South African Police Service (SAPS), while severe consequences for these actions hardly ever follow," said Crezane Bosch MPL – DA Gauteng Spokesperson for Community Safety – in a statement on Monday.
"The DA will be present in court for the first appearance of the suspects in solidarity with the family of the deceased and further call for the suspects to be denied bail and their firearm licenses to be suspended with immediate effect."
Meanwhile Police Minister General Bheki Cele has refuted "misleading claims" that he reneged on promises he made Ntumba's family when he visited them last week.
SAPS said in a statement today: "On Thursday, 11 March 2021, Minister Cele paid a visit to the bereaved Ntumba family at their Kempton Park home on the morning after the death of Mthokozisi Ntumba in Braamfontein. The purpose of the visit was to pay condolences to the family and to demonstrate a commitment toward swift action and full accountability following the killing of the 35-year-old father of three.
"Minister Cele puts on record that while visiting the bereaved Ntumba family, he assured them that the South African Police Service will cooperate fully with IPID investigations into the death of Mthokozisi Ntumba."
In response to the protests, President Cyril Ramaphosa said on Thursday:
"We will not abandon our students. We will fund their education because it is their right.

"They have a right to education and our government, as much as we are facing enormous difficulties and challenges, will continue to find solutions because funding education is an investment."