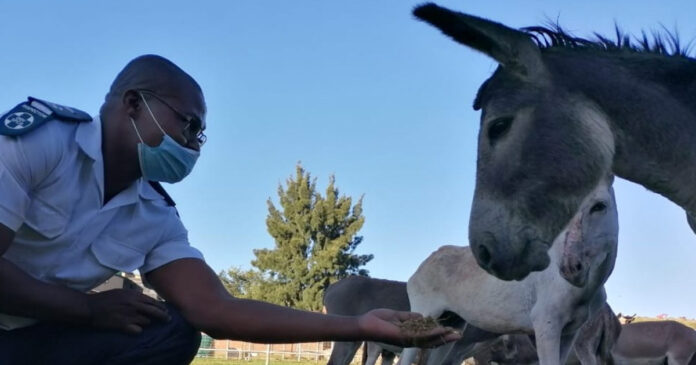 Trucks transporting 100 donkeys for the donkey skin trade were intercepted last Monday evening near Mooiriver, after almost 18 months of inactivity, according to the National Council of SPCAs (NSPCA).
The NSPCA said it was alerted to the trucks and immediately contacted the Mooi River SPCA and local South African Police Service (SAPS) who assisted in stopping the trucks until the NSPCA arrived on Tuesday morning.
"It was found that the donkeys, which included young foals, were destined for slaughter for their skins which would later be used in the Donkey Skin Trade," said the NSPCA in a statement on Tuesday.
The NSPCA began investigating the Donkey Skin Trade over five years ago when large numbers of unexplained donkey skins were found across multiple farms. It was later found that the skins were being used to create a traditional chinese medicine called 'ejiao'.
"The manner in which the skins are obtained is gut wrenching- starting from the way the animals are handled, transported, butchered and sometimes skinned alive!" said the statement. Six prosecutions are currently underway.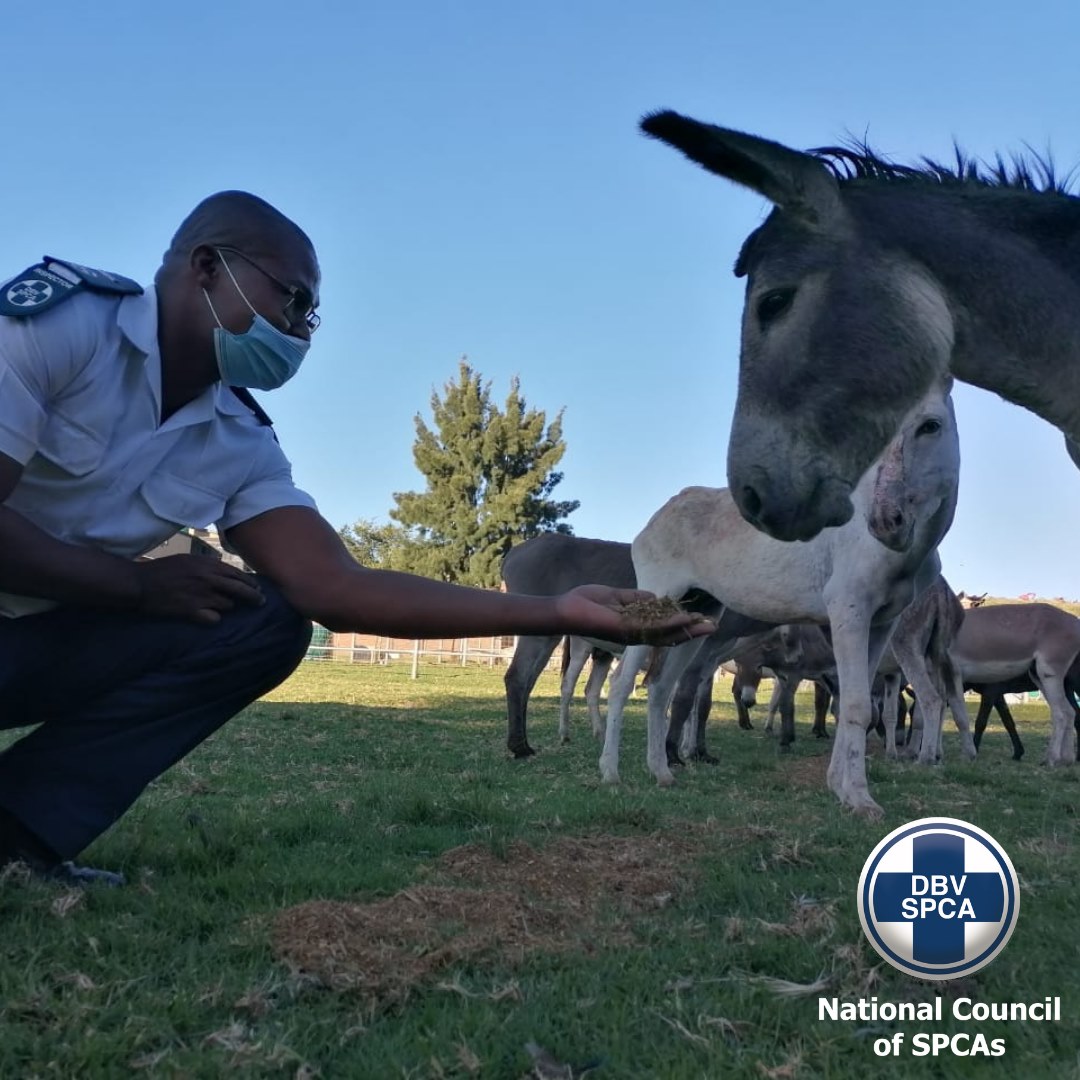 Had the NSPCA not intervened, they say the donkeys would have been taken over a mountain into Lesotho where they would have been brutally butchered.
The six men who were in transit with the donkeys were placed under arrest by the Mooi River SAPS and remain detained as the NSPCA and SAPS work toward finding the owner of the donkeys.
"The donkeys, who were found with severe external parasite infections as well as open wounds, were placed under the care of the NSPCA. Arrangements were made for 36 mother and baby donkeys to be taken to Kloof & Highway SPCA and the remaining 63 donkeys to be taken to Johannesburg SPCA where the NSPCA will tender the payment for the upkeep of the animals until they can be rehomed safely," said the statement.
The NSPCA says that African countries such as Botswana, Senegal, Ethiopia and others have taken progressive steps to address the growing problem of the Donkey Skin Trade.
The NSPCA made an urgent call on the Department of Agriculture, Forestry and Fisheries to intervene and stop the export of donkeys and donkey skins and products from South Africa.
"As with any major rescue operation, the NSPCA is grateful for the assistance received by Mooi River SPCA and community for their relentless support since Monday; to the Mooi River SAPS; to the Mooi River Farmers Association and farmers for allowing the donkeys to be kept at the saleyard and providing feed to the donkeys free of charge; to Glen Ormond Guest House for giving our inspectors a place to rest as at no cost and to the Kloof & Highway SPCA as well as Johannesburg SPCA for assisting in taking care of the donkeys.
The NSPCA has also called on the public to help with donations. "The upkeep of these sentient creatures is no easy task and we call on our supporters and the public to help us with this massive rescue through their donations and funding."