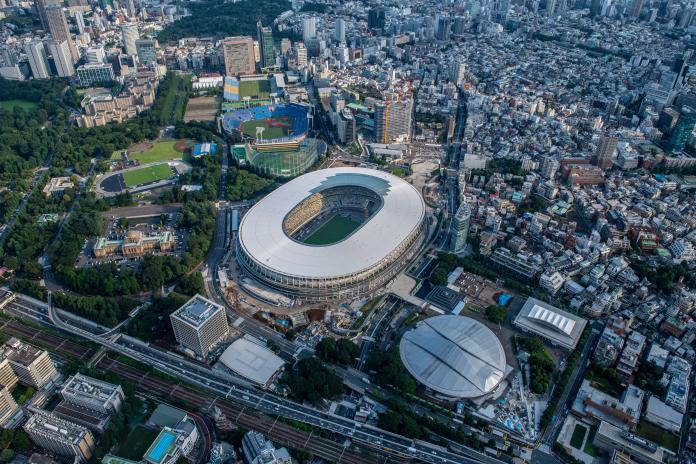 Overseas spectators will not be allowed entry into Japan to attend the Olympic Games Tokyo 2020, or the Paralympic Games. The announcement was made today following a virtual meeting of the Olympic and Paralympic Committees with the Tokyo 2020 organising committee, and Tokyo and Japan governments.
The  reason they said was because of the "prevailing worldwide COVID-19 pandemic".
Olympic and Paralympic tickets purchased by overseas residents from the Tokyo 2020 Organising Committee will be refunded.
The five parties had been preparing since the 2013 election of Tokyo as the host with the goal of welcoming domenstic and overseas spectators, but said today's decision – while disappointing – was "unavoidable" and had to be made for safety reasons.
The parties said: "Currently, the COVID-19 situation in Japan and many other countries around the world is still very challenging and a number of variant strains have emerged, whilst international travel remains severely restricted globally.
"Based on the present situation of the pandemic, it is highly unlikely that entry into Japan will be guaranteed this summer for people from overseas.
"In order to give clarity to ticket holders living overseas and to enable them to adjust their travel plans at this stage, the parties on the Japanese side have come to the conclusion that they will not be able to enter into Japan at the time of the Olympic and Paralympic Games. This conclusion will further contribute to ensure safe and secure Games for all participants and the Japanese public."
Ticket holders from overseas will soon be informed of the refund mechanism.
This will be the first Olympics and Paralympics held without overseas spectators.
Tokyo 2020 chief Seiko Hashimoto said the decision had not been easy. "I myself was an athlete. I had the pleasure of participating in the Olympics a number of times. So the fact that spectators are not able to attend the Games from abroad is very disappointing," she said, adding: "We have to ensure a safe and secure environment for all the participants. It was an unavoidable decision."
The US Olympic team called the decision 'news we hoped would never come', adding in a statement that they would 'continue to advocate for opportunities for American fans to experience the Games in person'.
Tokyo 2020 chief Seiko Hashimoto admitted last week it will be 'difficult' for even the families of foreign athletes to attend.
Just how many domestic spectators will be in venues this summer has yet to be decided.
Organisers originally suggested they would rule on that by April, but Bach has said the decision could be pushed closer to the 23 July opening ceremony.
Whatever they decide, there's no doubt that barring overseas fans will help make the Games a very different event from years past.
When the Games were postponed last year, organisers and Japanese officials had hoped that the pandemic would be receding by spring 2021.
The organisers ended their statement on a positive note, saying: "We will continue to do our utmost to deliver a safe and secure Games in the hopes that the Olympic and Paralympic Games Tokyo 2020 will be a light of hope for people all over the world."
Sources: Paralympic.org, TeamSA.co.za