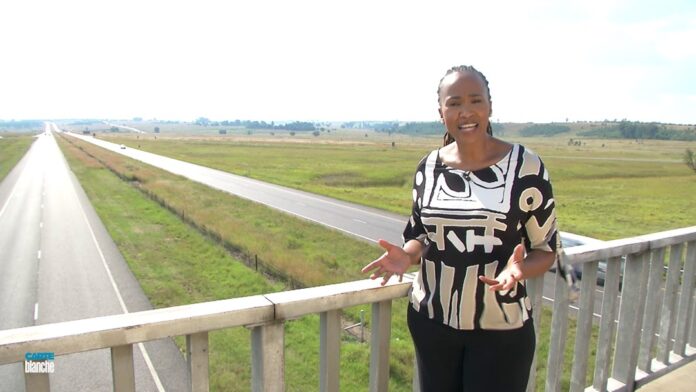 As South Africans set off for holiday destinations in Mpumalanga over the long weekend, the Tshwane Metro Police Department warned motorists travelling along the N4 between Pretoria and Emalahleni, near Bronkhorstspruit, to be aware of armed gangs placing spikes and rocks on the highway, forcing cars to stop.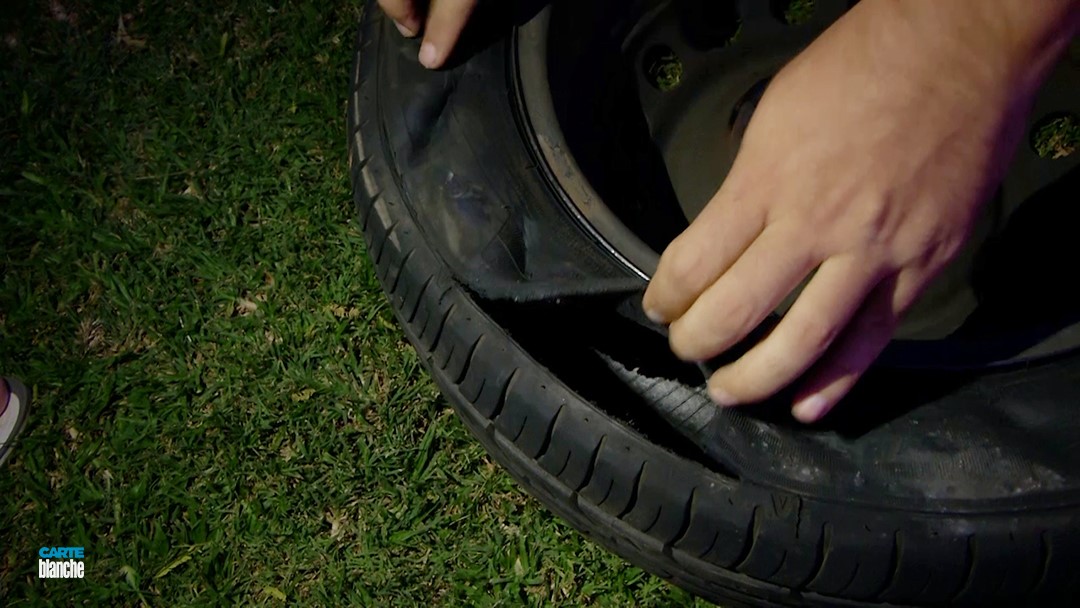 Tonight – Sunday 21 March – Carte Blanche meets one young family who lost a whole lot more than bags and wallets when their car was ambushed in the night. Their four-year-old son lost something more valuable than the car – his hearing.
The gang stole whatever they could carry. It had taken years of fundraising and two operations for the little boy to get his cochlear implants, but in just a few minutes his hearing was stolen in the ambush on the N4 highway.
You can watch the show, presented by Claire Mawisa, tonight in South Africa on DStv Now or stream it overseas in most countries from Tues 23 March if you're abroad.
RT When armed robbers ambushed a family on the N4 highway near #Bronkhorstspruit, they stole whatever they could carry. But a 4-year-old boy lost something more valuable than the car – his hearing. @clairemawisa brings us this story Sunday 7pm on #CarteBlanche. #RoadSafety pic.twitter.com/wEAkONW0Rn

— Carte Blanche (@carteblanchetv) March 20, 2021
Watch the show overseas | Watch in SA on DStv Now
Also coming up on Carte Blanche this Sunday 21 March 2021
INVESTIGATE
It's a dispute over payment for computer software that the South African Police Service acknowledges is crucial to the running of the criminal justice system. A dispute that has gone on for years and has seen the courts rule against the state nine times. Now, Parliament's Portfolio Committee on Police has instructed the police and State Information Agency to settle their fight with the company in question to enable the Property Control and Exhibit Management system to function. And yet the SAPS continues to refuse to pay for the system that tracks 8 million exhibits from the Forensic Science Laboratory to the courts. The system has been switched off since June last year. Carte Blanche investigates how this untenable situation came about and how it affects the criminal justice system. (Producer: Eugene Botha | Presenter: Derek Watts)
Watch the show overseas | Watch in SA on DStv Now
From murder to rape to armed robberies – DNA analysis is the key to solving violent crimes. Its success is virtually guaranteed where swift analysis and prosecution come together to mete out justice. Over decades, South Africa has painstakingly built up the capacity, technology and expertise to be able to analyse DNA. And yet, not a single DNA sample taken from crime scenes in the first two months of this year has been finalised by the Forensic Science Laboratory. Carte Blanche investigates how justice is not only delayed, but seems to be denied for crime survivors as investigations and prosecutions grind to a halt. (Producer: Nicky Troll | Researcher: Sasha Schwendenwein| Presenter: Derek Watts)
Watch the show overseas | Watch in SA on DStv Now
INSPIRE
It's the beginning of a new chapter in the life of a national hero. Carte Blanche sits down with the Springbok Rugby World Cup champions' captain Siya Kolisi in the Shark Tank for an intimate interview on his life's journey from Zwide to Cape Town playing for the Stormers and now to his new home base with The Sharks in Durban. When he walked through the doors of Grey High School on a scholarship a decade earlier, he seized the opportunity he'd been given by an anonymous sponsor and became one of the most inspirational stories of our time. Kolisi speaks about the man who changed his life and career trajectory and, with the Sharks team under new ownership in Durban, we ask what's in store for South African rugby as Kolisi and new investors reignite the franchise to compete in the PRO16 tournament later this year. (Producer: Carol Albertyn Christie | Presenter: Macfarlane Moleli)
Watch the show overseas | Watch in SA on DStv Now
It was an emotional end to a glorious era as @SiyaKolisi_Bear left the @THESTORMERS. Now, @macmoleli meets him in his new home, the Shark Tank, as he gets down to training for the new season in #Durban. That's #CarteBlanche Sunday 7pm on @MNet channel 101. pic.twitter.com/8MTXzwHORW

— Carte Blanche (@carteblanchetv) March 17, 2021
If you're in SA – you can watch Carte Blanche on DStv Now.
If you're overseas – you can watch #CarteBlanche from Tuesdays, and thousands of other popular local South African shows & movies by subscribing to Showmax International now. You can try it FREE for 14 days. 
Carte Blanche is on M-Net & M-Net HD [101], March 21  2021 at 19:00 & again on M-Net Plus 1 [901] at 20:00
***
Please note: Carte Blanche is only available to international Showmax subscribers in Andorra, Australia, Austria, Belgium, Denmark, Finland, France, Germany, Greece, Iceland, Indonesia, Ireland, Italy, Liechtenstein, Luxembourg, Malta, Monaco, Netherlands, New Zealand, Norway, Portugal, San Marino, Spain, Sweden, Switzerland, United Kingdom. Not all titles are available in all territories. Showmax brings you the best South African series and movies, from the classics to the latest releases, from complete box sets to kids' favourites.