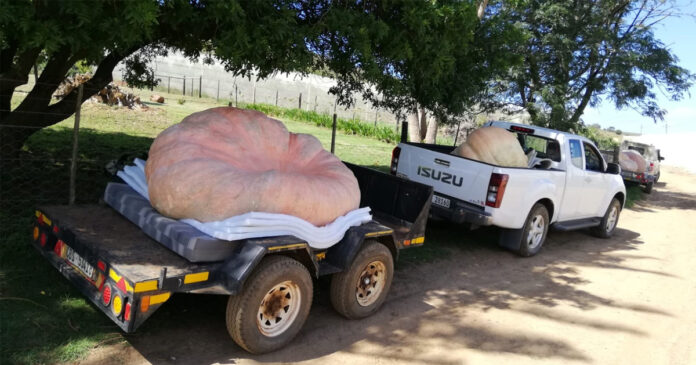 A new South African record has been set at the Giant Pumpkin Festival 2021 in Heidelberg. The honour goes to a pumpkin grown by Willem le Grange in Ruiterbos, outside Mossel Bay on the Garden Route.
The monster pumpkin was yesterday evening officially declared the new record holder, as Afrishore confirmed it had a weight of 877kg on the digital scale. According to Mossel Bay Advertiser, the previous record for the heaviest South African pumpkin was 860kg. The world record is a whopping 1191,5kg, which was set in Belgium in 2016!
Willem took five pumpkins to the Festival to be weighed in the competition.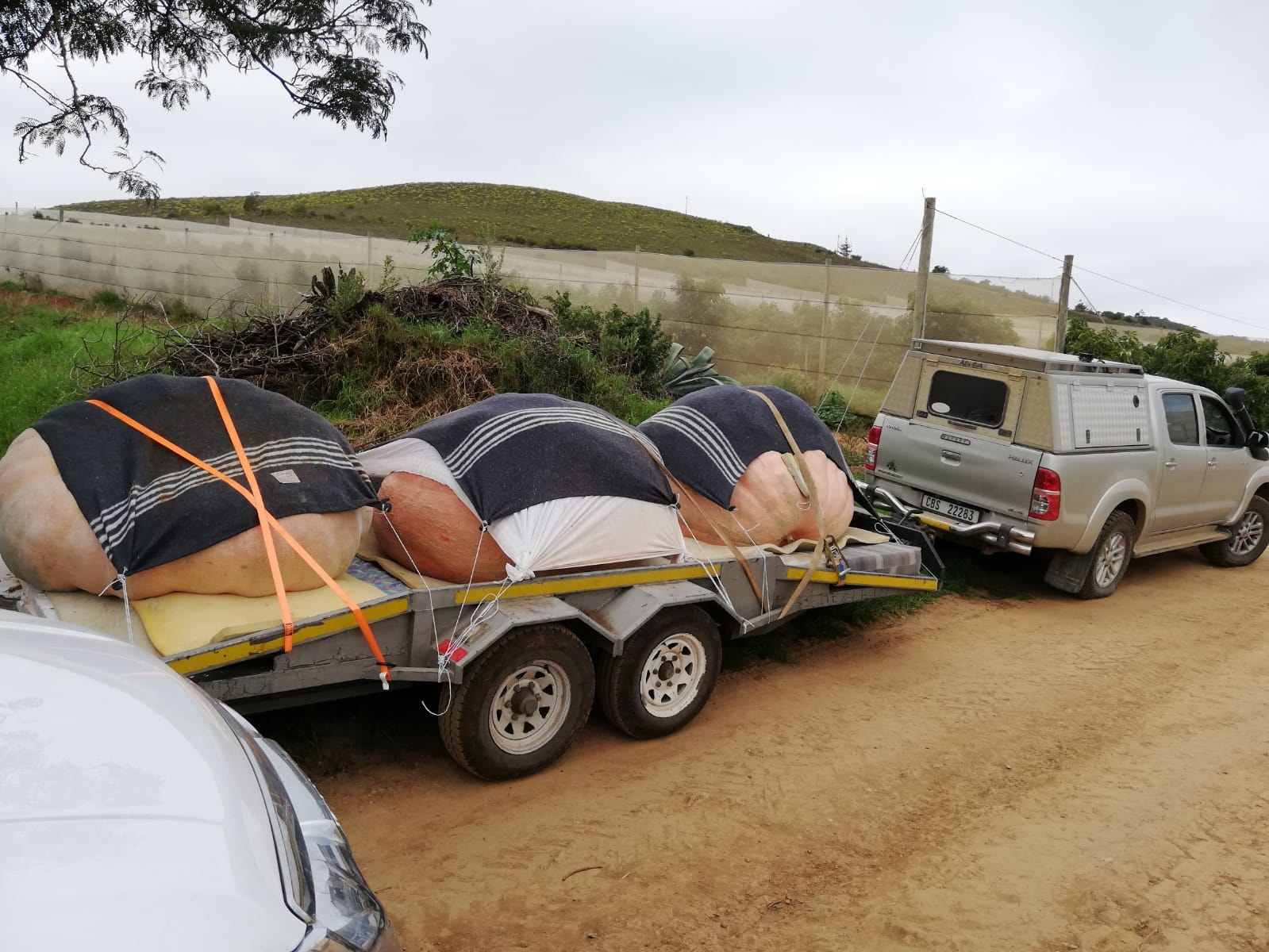 He said the prize-winning pumpkin – which he named Tornado – had taken around 170 days to grow. Willem began growing Tornado in September 2020.
WATCH VIDEO: Willem het nie 'n vrot pampoen nie!
Video by Louise Karsten