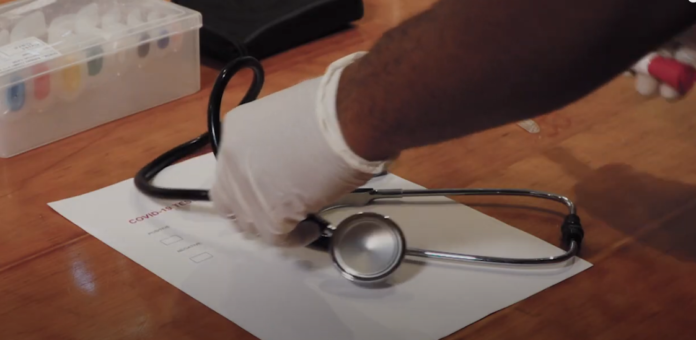 As travel restrictions remain in place globally for anyone who tests COVID-19 positive, a black market in fake negative test results is flourishing, including in South Africa where criminals are seeking to profit from people's desperation to resume normal life amid the pandemic.
Tonight on Carte Blanche, the current affairs show investigates a local supplier of fraudulent certificates and examines the consequences for travellers as fake certificates are accepted at various ports of entry – potentially exposing fellow passengers to the danger of contracting the virus.
Presenter Macfarlane Moleli says:
"The lives of hundreds if not thousands of people may have been affected by the selling of fake COVID-19 certificates. Internet cafes are selling these certificates to make a quick buck as many people cannot afford the actual tests. But at what risk? As travel restrictions are still strict in some countries, many are choosing the illegal route just to get out."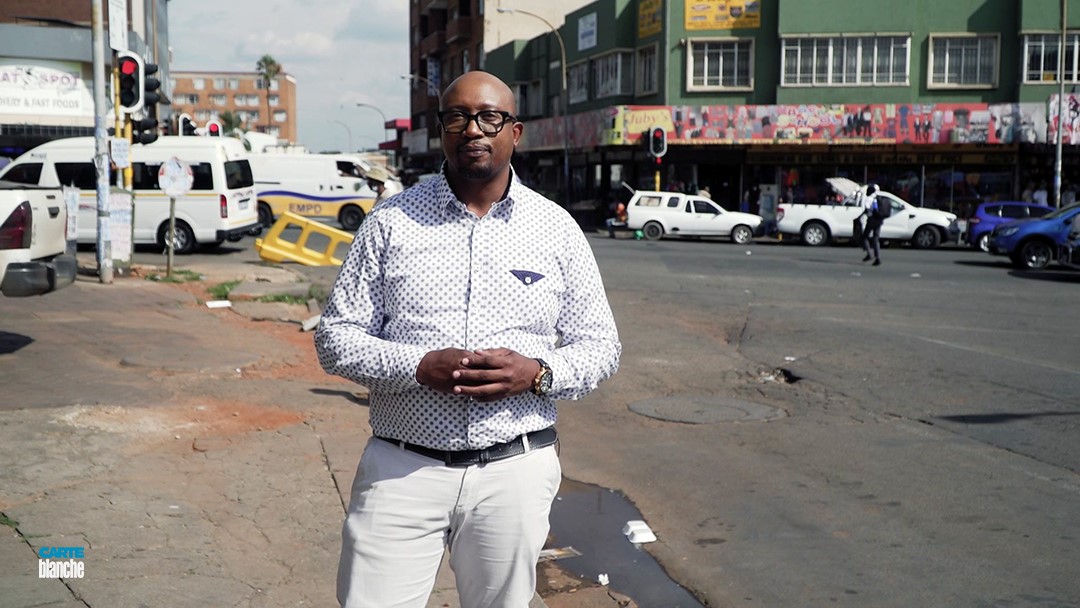 These people are cheating the system and gambling with the lives of others. Carte Blanche investigates the growing black market and finds out just how passengers are travelling out of South Africa using fake COVID-19 test certificates.
The growing trend in fake Covid-19 certificates is also increasing the risk that it could hamper international travel for South Africans if the country is unable to curb the problem. In an online poll on social media, an overwhelming number of SA citizens told Carte Blanche that they are very concerned.
You can watch the show on Sunday 28 March in South Africa on DStv Now or stream it overseas in most countries from Tues 30  March on Showmax International if you're abroad.
How easy is it to use fraudulent results for work and travel purposes? @macmoleli investigates the consequences of fake negative #COVID19 test results produced and issued by criminals. That's #CarteBlanche this Sunday at 7pm on @MNet channel 101. #COVID19SA #Lockdown pic.twitter.com/J8BF3HP72c

— Carte Blanche (@carteblanchetv) March 24, 2021
Also on Carte Blanche this Sunday, 28 March 2021
INVESTIGATION
Ganging Up on Mitchell's Plain
Mitchells Plain, one of the country's areas worst hit by murder and violence, has been rocked by a renewed spate of senseless gang killings in recent months. Innocent children and bystanders have been gunned down and drive-by shootings and point-blank assassinations have rocked the community. As we meet bereaved families to count the cost of lives lost and livelihoods destroyed, Carte Blanche asks what has become of the much-feted South African Police Services' Anti-Gang Unit which was established to take down gangsters and protect communities. With the SANDF now also withdrawn from the Cape Flats, we go on patrol with a new private security company that's taken it upon itself to make inroads against the gangs. (Producer: Mike Duffett | Presenter: Derek Watts)
Watch the show overseas | Watch in SA on DStv Now
#MitchellsPlain has been rocked by a spate of senseless #gang killings as children and bystanders are gunned down and the community is in uproar. But where is the police's #AntiGangUnit? @DerekWatts investigates Sunday 7pm on #CarteBlanche @MNet channel 101. #CapeTown #Crime pic.twitter.com/sY2disvP5z

— Carte Blanche (@carteblanchetv) March 24, 2021
COURTROOM DRAMA
The Power of a Name
Once 35-year-old Eastern Cape attorney Wesley Hayes finally had the courage and resources he felt he needed to raise a child as a single father, he found a fertility clinic that took him through the expensive process of having his sperm fertilise a donor's eggs and several embryos frozen. It took him six years to find a surrogate to carry his baby. But when Baby J was born, her devoted father stepped into a world of joy and pain. Now, nearly a year after the little girl's birth, she remains without an official name and identity. The simple formality of registering a name, available to single mothers, has not been available to single fathers. As the Makhanda High Court made a ground-breaking ruling, in this case, this week, Carte Blanche tracks what his fight signifies for single men with children born via surrogacy. (Producer: Liz Fish | Presenter: Macfarlane Moleli)
Watch the show overseas | Watch in SA on DStv Now
A single father, who chose to have a child on his own with the assistance of a #surrogate mother, is struggling to legally register his child. Women can – why can't men? @macmoleli reports this Sunday at 7pm on #CateBlanche @MNet @DStv channel 101. #Surrogacy pic.twitter.com/c0nxmMcUMN

— Carte Blanche (@carteblanchetv) March 24, 2021
Shroom State of Mind
Science is fast developing on the use of psilocybin (commonly referred to as magic mushrooms) in the treatment of anxiety, depression and addictions. But the substance remains banned in South Africa. Facing criminal charges has done little to stem the enthusiasm of a shroom adherent by one woman who is now also trying to have the ban on psilocybin lifted in court. We observe her magic mushroom ceremonies, which have moved online in response to lockdown, as participants from here and abroad join her in Zoom meetings, ingest psilocybin and are monitored by online observers as they enter a psychedelic state. Carte Blanche investigates how the use of psilocybin has been tested and used. (Producer: Michael Duffett | Presenter: Derek Watts)
Watch the show overseas | Watch in SA on DStv Now
Legalising a new drug is a long journey through efficacy and safety trials. @DerekWatts investigates how #psilocybin is faring as one woman heads to court for the right for people to use #MagicMushrooms. That's #CarteBlanche this Sunday at 7pm on @MNet channel 101. pic.twitter.com/vncHC00Iba

— Carte Blanche (@carteblanchetv) March 25, 2021
If you're in SA – you can watch Carte Blanche on DStv Now.
If you're overseas – you can watch #CarteBlanche from Tuesdays, and thousands of other popular local South African shows & movies by subscribing to Showmax International now. You can try it FREE for 14 days. 
Carte Blanche is on M-Net & M-Net HD [101], March 28  2021 at 19:00 & again on M-Net Plus 1 [901] at 20:00
***
Please note: Carte Blanche is only available to international Showmax subscribers in Andorra, Australia, Austria, Belgium, Denmark, Finland, France, Germany, Greece, Iceland, Indonesia, Ireland, Italy, Liechtenstein, Luxembourg, Malta, Monaco, Netherlands, New Zealand, Norway, Portugal, San Marino, Spain, Sweden, Switzerland, United Kingdom. Not all titles are available in all territories. Showmax brings you the best South African series and movies, from the classics to the latest releases, from complete box sets to kids' favourites.