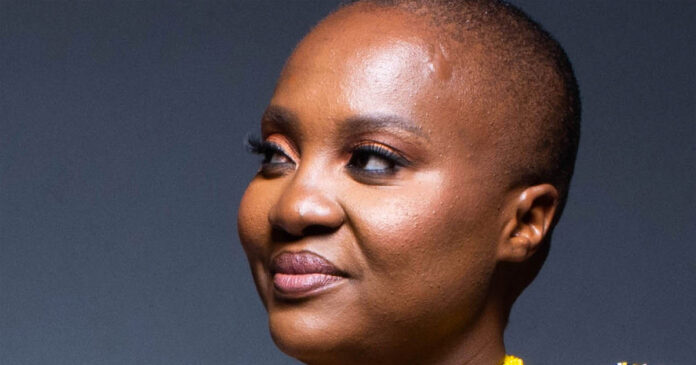 South Africans have donated over half a million rand today, in just eight hours, to help save the life of much loved Doctor Sindi van Zyl. Dr Sindi, a general practitioner and public figure in SA, has been fighting Covid-19 over the past few weeks. Update 10 April 2021: Dr Sindi van Zyl has sadly died.
Her desperate husband has set up a fundraising page to help pay her R1-million plus medical bill. Writing on the page, Marinus van Zyl, says:
"Doctor Sindi van Zyl, who you may know as a life-giving friend, inspirational Doctor or DJ, is my wife. She was diagnosed with COVID-19 at the beginning of the year and admitted to hospital in February due to trouble breathing. Six weeks later, she is still in hospital. The cost to the family of the hospital alone has already exceeded one million Rand, and we are running out of funds.

"Dr Sindi cannot breathe on her own yet, and the cost of needing to be on the ventilator alone is around a hundred and fifty thousand Rands per week.

"She has suffered several complications related to a long stay in ICU, and we need more funds to pay for her continued stay in hospital until her lungs can cope without the ventilator. We will use any funds raised to pay the hospital bills, to enable Dr Sindi the chance to survive."
As Marinus points out: "Sindi has dedicated her life to helping many people. She knew from the age of 4 that she always wanted to help people as a medical doctor. Now she needs your help."
It is apparently Sindi's birthday tomorrow, and her friends say "there's only ONE gift Sindi needs right now… gift of life".
South Africans nationwide, for whom Dr Sindi has been a mother, doctor and advisor for years, have reached out to donate. From ordinary citizens to celebrities and corporates.
After being tagged, Woolworths SA responded: "Dr Sindi is part of our Woolies family and we want nothing more than to see her back to full health. We will donate R100k towards #GiftSindiLife and wish her a speedy recovery."
DStv has also pledged a donation, along with many others.
The hospital and other medical costs paid up until now have been approximately R1.5 million. Dr van Zyl's husband anticipates that the ongoing weekly costs will be between R150-200K per week in ICU.
He says "Our family Trust is called KHAYA Trust, and all donations will go through that."
The campaign to save Dr van Zyl's life is currently trending on Twitter as #GiftSindiLife. Marinus has thanked everyone who helps. The goal is R2-million. No amount is too small if you'd like to help.
Thandeka Nkomo said: "Thank you to Marinus for not suffering in silence and to all who have highlighted the family plight. When I was retrenched I prayed to get a job so I could continue to help others as well. He rewarded me and I am paying it forward. May we be a family of love."
Ubuntu is strong in South Africa today…
Dr Sindi, we are thinking of you and wish you a speedy recovery. We're pledging a donation to #GiftSindiLife. 💙 pic.twitter.com/ERc83xFmk8

— DStv (@DStv) April 2, 2021
We all know Sindi loves things.. but she loves PEOPLE & LIFE the most.

Please help give this loving & very generous person who has helped many people in her lifetime the gift of life.

Let's show her Botho/ Ubuntu that she's shown so many for so many years💖#GiftSindiLife 💞 pic.twitter.com/piXmXiMG9M

— Dr Yummy Mummy 🥰 (@dr_lovelee) April 2, 2021